Features
AlphaGraphics Kansas City Certified as a Woman-Owned and Operated Business
Haley Haar took over the business in 2009, and she says this recognition was well worth the time she and her staff spent in pursuing it.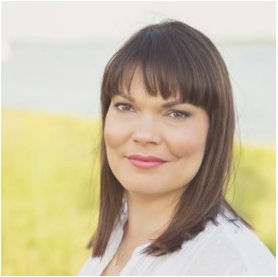 AlphaGraphics, a Salt Lake City-based franchisor of marketing service providers that feature full-service print shops, announces that AlphaGraphics Kansas City was recently nationally certified as a Women's Business Enterprise by the Women's Business Development Center-Midwest (WBDC), a regional certifying partner of the Women's Business Enterprise National Council (WBENC) and its Women's Business Enterprise and Disadvantages Business Enterprise by the City of Kansas City, Missouri.
According to the company, WBENC's and the City of Kansas City, Missouri's standard of certification is a meticulous and in-depth process that includes separate reviews of the business and an on-site inspection. The certification process is designed to confirm that the business is at least 51 percent owned, operated and controlled by a woman or women. Majority ownership is required, as is being in business for six months and holding U.S. citizenship; however, according to the Council, a woman must be the true company leader, be active in daily activities and guide the business's strategic direction. With this certification, AlphaGraphics Kansas City is recognized as a successful wholly woman-owned printing and marketing company in the largely male-dominated printing industry.
"These recognitions are a point of pride, for not only me, but also for my entire team who work hard every day maintaining the quality service and products that AlphaGraphics Kansas City is known for," says Haley Haar, president of AlphaGraphics Kansas City. "Though this business has been serving Kansas City for more than 30 years, it has been woman owned and operated since I took the helm in 2009. Now, we are looking forward to the additional opportunities that having WBENC certification brings and continuing to set an example for other women business owners in our local community."
WBENC's world-class certification standard is accepted by more than 1,000 corporations making up many of America's top brands, in addition to many states, cities and government entities. By including women-owned businesses among their suppliers, corporations and government agencies demonstrate their commitment to fostering diversity and the continued development of their suppliers diversity programs.
"AlphaGraphics Kansas City has been certified as a woman-owned business with the state of Missouri for several years, and we have a Small Local Business Enterprise (SLBE) certification from Kansas City," says Haar. "I was urged to apply for National and Local certification by my clients and peers. The documentation required and time invested in the process for local, state and national certifications like these are immense, but well worth it considering the doors they can open for growing our company."