Features
Almo Professional A/V Enters Distribution Partnership with Austria's WolfVision
Almo pursued this deal because of the quality of WolfVision's wireless presentation technology, it says.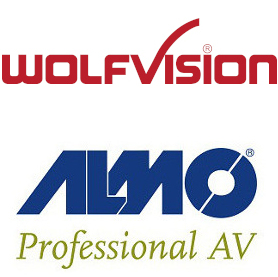 Philadelphia-based Almo Professional A/V, a distributor of professional audio and visual equipment, announced a new distribution partnership with Austria-based WolfVision, a global technology company that specializes in presentation and collaboration solutions.
Under this partnership, Almo becomes the first and only distributor of WolfVision's Cynap Pure high-performance Bring Your Own Device (BYOD) Presentation System.
According to the companies, Cynap Pure is a wireless presentation system for organizations that want to wirelessly collaborate without needing special software, apps or physical adapters. WolfVision says it is easy to set up, simple to use and highly configurable for secure operation in complex networking environments.
"WolfVision has a great reputation in the industry for its award-winning visualizers," says Brian Rhatigan, director of business development for Almo Professional A/V. "The Cynap Pure was specifically of interest to Almo due to the overwhelming growth of wireless presentation devices in the market."