Features
Agfa Graphics Named Preferred Partner by SpeedPro Imaging
SpeedPro Imaging says it appreciates what Agfa delivers for its franchisees, both in terms of high-quality equipment but also technical support and other services.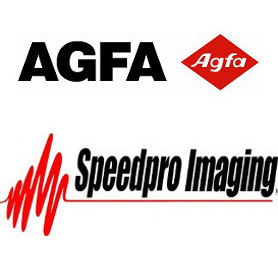 Wide-format printer manufacturer Agfa Graphics, based in Belgium but with U.S. operations in Elmwood Park, New Jersey, has been named a "preferred partner" by Denver-based SpeedPro Imaging, a large-format graphics franchise company.
Agfa Graphics has been nurturing a long-standing relationship with SpeedPro and is in step with helping the franchise provide the necessary tools for its studios to be more profitable. According to SpeedPro, Agfa Graphics has a long history of providing its customers with a complete business solution that goes beyond high-quality equipment, but also includes technical support and other expert services.
"Our comprehensive offering of integrated and innovative inkjet solutions-equipment, inks, media, workflow, technical expertise, and unmatched coast-to-coast service-means we can help SpeedPro Studios become more efficient and profitable at a level no other manufacturer can," says Deborah Hutcheson, director of marketing for Agfa Graphics North America.
Adds Jodi Olin, vendor relations manager and consulting, SpeedPro Imaging, "Partnering with Agfa Graphics makes it easy for SpeedPro Imaging Studio owners to get access to a unique combination of innovative products, technical expertise, nation-wide distribution, and service, helping them achieve the lowest cost of ownership. Agfa Graphics equipment is exceeding expectations, delivering consistent quality and helping our studios grow."