Features
A&E Exclusive: Jay Donlin Joins J.Charles as Vice President of Sales and Marketing
Donlin takes on the leadership role in time for the company's 25th year of business.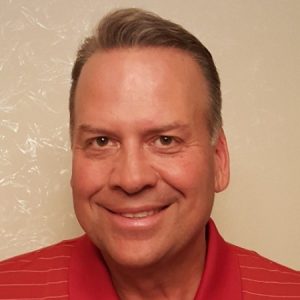 J.Charles announced on Monday, November 11, that Jay Donlin joined the organization as the vice president of sales and marketing, serving on the leadership team that supports the company's recent growth.
Donlin will lead the inside and outside sales teams, as well as the marketing and branding team, from corporate headquarters in metropolitan Cincinnati.
"J.Charles has long been recognized as an industry leader in helping companies create emotional connections with their employees and helping great organizations communicate how much they value and appreciate their employees," says Jay Donlin. "I have always admired J.Charles from afar and I am thrilled to now join the team."
Donlin is also President Emeritus of the Recognition Council/IMA Strategic Group and brings more than 25 years of experience in the awards and recognition industry including previous roles as SVP of sales and marketing, EVP of sales and marketing, and president and CEO.
"Jay, after being out of the industry for some time, was looking to return, and with the departure of our previous VP of sales, the timing was perfect," J.Charles CEO Chuck Dyas says about the addition of Donlin. "Business aside, Jay possesses many of the values that are important to us at J.Charles, which made it a great fit for both parties."
Based in the Cincinnati area, J.Charles was formed in 1994 by Barry C. Dyas, who still serves as the company's president. According to Barry, he named the company for his father, who taught him things such as the art of glass engraving. Nowadays, J.Charles' 50 employees occupy a 50,000-square-foot facility in Northern Kentucky, directly across the river from Cincinnati.
To stick with changing times and to better encompass all that it offers, J.Charles updated its branding last year. Another big change within the company to also take place within the past year was the transition of ownership from Barry to his sons Chuck and Jeff Dyas in March.
The company will officially celebrate 25 years of business in 2020. According to Chuck, many exciting things are in the works.
For more information, visit www.jcharles.com.