A&E Asks Women in the Industry: Martha Ray of Sublimation101
How well do you know the president of Sublimation101?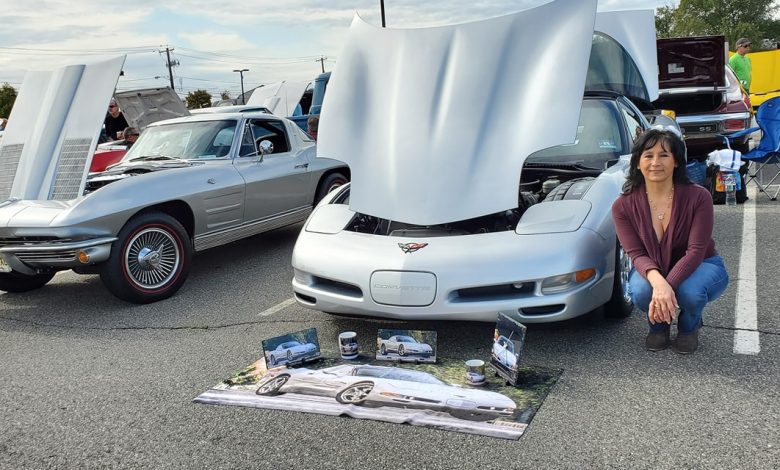 Martha Ray is a minority woman business owner who based her business around how to help other people grow. Read below to learn about how Ray got her start in the U.S. and expanded her knowledge over time into the sublimation industry.
Where are you from originally?
Originally, I was born in Ecuador. My dad is from Sardinia. We came from South America over to the United States with my grandmother when I was five years old. We all lived in this beautiful brownstone that my grandfather owned in New York City. My grandfather had 12 kids including my father. My dad passed when I was seven from a car accident in Jersey.
What did you do before getting into sublimation?
I went to Hunter College for nursing. In college, being that I was going in for nursing, you have to volunteer in one of the hospitals. I did that at Mother Cabrini Hospital in New York City. I also worked along with my siblings in order to support and help contribute to the family being that my mother was left alone and she was single, so everybody participated in the household. I have three older brothers, one recently passed. After college, I got married and had two kids in Manhattan.
How did you get into the sublimation industry and what drew you to it?
I came from the garment industry market. I had my own company at one time doing cotton garments and cut-and-sew, prior to becoming a wholesaler of the goods. I knew about sublimation then. Twenty years ago, Michael Kaminsky and I met at a trade show and I saw the other side of sublimation.
When I was doing my own business, I had walked around the show, saw sublimation, and it was really intriguing. I was like, wow, this is something I really like. When Michael and I met at the trade show in 2000, we discussed business at first about my garment printing and what he was doing working at his own company. Then from there, we drew into a relationship. We just wanted to take sublimation to the next level.
We've been together for 20 years, and for 15 years, all we talked about was building this kind of sublimation company. I wanted to build something for the end-finishers because people need training. Going to trade shows and seeing how Michael is doing it intrigued me more to want to fulfill my dream of being a minority woman in business.
What have been some of your goals and accomplishments associated with starting Sublimation101?
I'm part of the MWBE. I've won awards from UPS for being a minority woman in business and being the number-one shipper in central Jersey.
I want to work with women in the industry and help minority women business owners. I want to tell them the programs that are out there because I don't think a lot of them are utilizing what's available for a minority woman business owner or a woman business owner in general. When this place was built, I focused on the people and having training facilities. I didn't want it to be a call center. When we did a lot of trade shows, we heard a lot of people's comments and I listened to what people were saying. From what I heard, I thought, wow, this is a perfect opportunity that we could fulfill our needs and fulfill their needs, what they're looking for. In the industry, they were saying, "Oh, I wish there could be something like this and I hope this could be this way." We gathered all that information and tried to make it happen. Like a lot of people would say, "I don't want to really be buying a case of mugs. I wish people would be able to sell me one mug." All of that we've put together.
Can you speak on what your experience has been like as a minority woman business owner?
At first, it was hard being a minority woman business owner. A lot of people knew Michael, but here I was opening the company and he's standing there, which is great but that's, you know, a reputation. Plus, I already had a good reputation in the industry from working with Michael and other company people. As far as being a minority woman business owner, a lot of people were skeptical at first. But then people realized that I'm about the people.
To me, it was really an accomplishment because I was not only doing it for myself but doing it for the minority women out there so that they also could be achievers.
From your experience, how has the sublimation industry changed over the years?
I think it has improved a lot, especially with printers. Several companies have been coming out with a lot of new products. Outdoor metal was a big thing that came out with a three-year guarantee – that was a big change in the industry.
My big change in the industry was making the polyurethane synthetic leather wallets and pocketbooks. I brought in a whole line of compliant zinc alloy jewelry. I geared to the fashion side, where it used to be mugs, mouse pads, foam coasters, and the wanted posters. There were no cell phone cases, there was no iPad cases. Between technology and fashion, I targeted more into the fashion market. We tried to bring in something that's new, something that's fashionable. I'm eccentric when it comes to products.
What are some of your favorite aspects of working in the sublimation industry?
The people, obviously. We also love to create. The look on people's faces when you create something in a matter of minutes, that thrill will never go away from anybody; the smile of when you take the paper off and the product is finished.
Why do you feel it's important to give back as a company, such as fundraising for veterans?
Again, it's about the people. Michael's dad was a war veteran in the Korean War. We also lost my mom and brother to cancer. I wanted to do fundraisers for that to give back to the people.
I think if everyone believed the same way, it would be a better world, to be honest. It's good to give and receive, but it's better to give than receive, as they always say. I guess it's almost like, helping someone is teaching them a certain way of being. If they see it, they might do the same back.
For someone that is thinking about getting into sublimation, why should they do it? What's so cool about it?
Well, sublimation, I would say is cool because it's just like gas and food. Sublimation is promotional. Promotion will never die just like food; everybody has a need for it. It's a successful business to get into because it's something that is not going to be here today, gone tomorrow. It's how are they going to increase, is how much they want to put into their time. That's why when we came up with this idea with the training rooms, we incorporated all these ideas. Sublimation is here forever. It's what they want to make out of it, how much time they're going to put into it to make it what it is. Can it be successful? Absolutely. There is no reason why anyone could not grow.