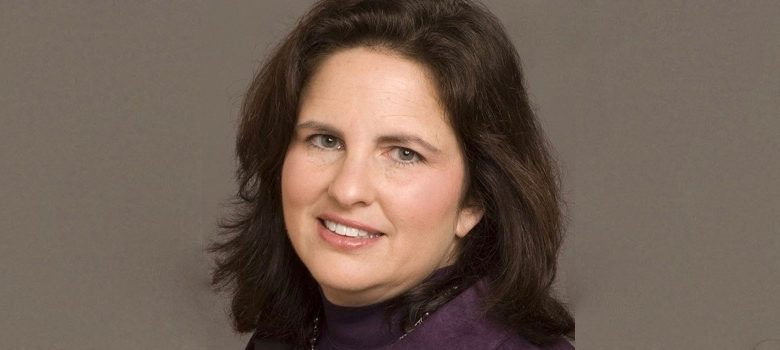 How long have you been in the awards industry? 
19 years in June.
What is your background?
My background is in the graphics and commercial printing industry. I managed the production of orders from the front door to the back; I was a graphic designer; and I also handled color approvals for press for companies from universities to ad agencies, so I dealt with many different projects and customers.
 I ended up in the awards industry by accident, not necessarily a good one to begin with, but that is a whole different story and not a happy one. As I started to dig in and find similarities with my skillset, it became a passion.
What drew you to this industry?
I am very creative. My signature line is that in this industry, "We get to play with cool toys and make pretty things," and that is so true-I am all about our "cool toys!"
The other attraction is the people. I have developed great friendships with many of my peers and suppliers. I have so many people who have helped me learn and tolerated my questions that giving back is a solid part of my awards DNA.
What is your favorite aspect of your work?
I wish I could be the "wizard behind the curtain." Making things, playing with my toys, and delighting my customers makes every day a true joy for me.
What has been the biggest challenge as a woman in this industry? 
I have never felt the challenge of being a woman in the industry, except for when we get back from trade shows and vendors call my husband, assuming he is the decision-maker. While he absolutely plays a role in the decision-making, 5Star is my baby. I created her, I put my blood, sweat, and tears into her before I ever met or married Jeff, and the buck stops at my desk.
I had an incident years ago when I received a call and was absolutely not interested in what the person had to say. He insisted I should take his number and have my husband call him! Guess what? I never even wrote down the number.
I will say that having a husband who is a total rock star partner and true center of our family has made balancing family and work much less of a chore. Jeff is an amazing husband – I truly hit the lottery!
Describe a time in your career that posed a great challenge. How did you overcome it?
When I started in this industry, I had a lot stacked against me. The person who got me started was a con artist and literally drained everything I had, financially and emotionally. Plus, I was starting a business in an industry that did not know me, so the assumption was that I was not a good person.
I worked hard to show my suppliers that they were wrong about me, and one of the highlight moments that I will never forget is when Glenn Beckworth took my then-new husband aside at a Vegas show years ago and told Jeff how much he had come to respect me, knowing where I had started, and how far I had come.
Bottom line, I just worked hard, cared a lot, and I was honest.
Who has had the greatest influence on your professional career? 
When I was very new to the industry, struggling and a single parent at the time, I took a budget class at church. A month or two later, I was checking in kids at church one Sunday and Joe Carlin came up to me and asked me how my budget was coming along. I laughed at him. What budget?
Joe had actually sat in on the class and his plan was to serve as a mentor. He became my mentor, spending countless hours pouring over financials, helping me streamline and focus. Joe was the kind of guy who would not hesitate to tell someone their business had no merit-in fact, he had to do so to his wife's best friend! But he believed in me. 
Back then, no one would lend me the money and I needed to move from my old Meistergram mechanical engraver to a laser, but after really studying our business, Joe financed my first laser. 
For many years Joe was my cheerleader, my coach, and even the bad guy who would tell me no when I really wanted a new piece of equipment. He would set budgets and goals for me every year, knowing that my Type A personality was wired to beat any numbers he set for me, and I always did. 
When we moved into our current facility in 2012, Joe told me and Jeff that we would be taking on more overhead than we could handle, so if we made the move we would have to do it without hiring any help. At the end of that year we had doubled our business, and I had one foot at the laser running a job and the other foot in the car headed to West Virginia for Christmas. I told Joe, "We did it – now I'm hiring!" 
Joe retired a year ago, but he is still a phone call away. I called him when I was considering buying Cutting Edge last June. He was in my office within 30 minutes of getting my call. I owe him a lot.
How do you plan to grow from here? How do you plan to grow your business/company? 
In the past couple years, our company has grown tremendously. We have learned to capitalize on what we do best, and we did away with some areas that just did not fit us. We have embraced the Entrepreneurial Operating System (EOS) and are implementing those principles. We emphasize our core values and make sure we have the right people in the right seats.
My director of operations is a rock star, and the rest of my team is creative and committed.
My plan for this year is to focus on community service and customer acquisition and retention, and we are structuring our compensation package to incentivize our team with premiums based on growth.
We have pretty ambitious goals for this year after seeing a 20 percent growth last year. Everyone is involved and on board, and it feels great!
What motivates you to succeed in this industry? 
I have been so incredibly blessed by the friendships I have made in this industry, both with peers and suppliers. So many people helped me learn and grow and I have been honored to have had the opportunity to give back over the last two years and I am always available to help anyone who calls on me with questions. Not a week goes by when I don't get a few phone calls, and I cherish the friendships I have made as a result.
What is your philosophy for success? 
Work hard, never miss an opportunity to take a class and learn, make sure giving to your community and to your team is a priority, and teach others. The teaching part is not about creating competitors, it is about paying forward what has been given to you.
Shifting gears … Are there any new trends in lasering you're starting to notice? 
Fiber is gaining popularity as retailers are looking for new ways to increase their customer base. Fiber is perfect for industrial marking. Also, we were really excited to see the new color additive that Enduramark has brought to market with the silver option versus the standard black that we are used to in the industry. This is a spray-on additive that, when engraved on metal and then washed off, will leave a permanent mark on stainless steel. The silver gives it a tone-on-tone look that mimics sandblasting.

What laser techniques do you recommend for taking your creativity to the next level? 
Mixing your media! We combine UV printing with our laser products to give our customers more options.
What do you think makes sandcarving unique? 
I think sandcarving is my favorite application but the true unique quality comes from the person holding the nozzle. I love multi-stage carving and I love pushing the envelope. I want my customers to catch their breath when we deliver their orders. I want to truly wow them with our talent and creativity. When we have done that, we have made our mark.
What future do you envision for the awards and engraving industry? 
There is always opportunity ahead, we just have to be open to it. Personalization is such a broad space and we have amazing techniques available to us. Whether in the personal gifts space or the recognition market, there are many, many opportunities for smart businesses to grow.
What area of the industry do you see has the greatest room for growth? Why? 
We learned a long time ago that we needed multiple streams of income to account for some seasonality in our industry. I think both the home décor and gifts market has huge opportunity, but also corporate recognition because big companies need to reward talent. Sales people love recognition, and big companies love sales.
What advice can you share with other retailers on running a successful business in this industry? 
Find your niche! If you chase those "shiny objects" you are going to go in too many directions and dilute your bottom line.