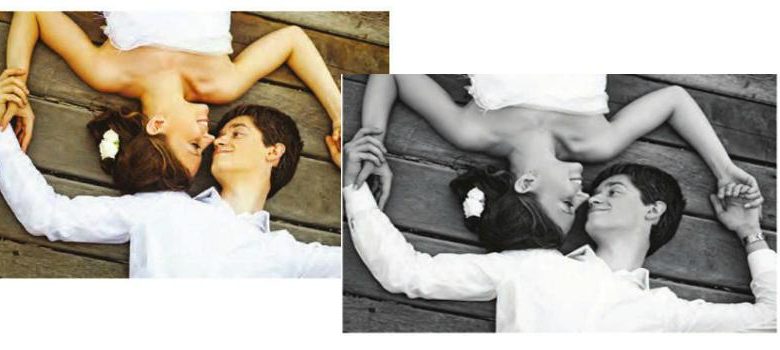 One way to covert color images into black and white is by using the Layer Adjustment tools in Photoshop.
Start by opening the Layers palette (Window > Layers). At the bottom of the Layers palette is a circle that is half filled with white. When you mouse over the button, the label says, "Create a new fill or adjustment layer." Next, select the option Black & White. The grayscale coloring will appear on another layer. You can edit the grayscale coloring as well without damaging the original image. This is one of the best and most flexible options for editing.
This method allows for non-destructive changes to the photo, keeping the edits on a separate layer above the image. These types of adjustments also typically give the user much more control over editing the newly black-and-white photo.
-Jennifer Foy, Unisub