Features
Adomni Partners with Vengo Labs
Vengo says that this partnership may allow it to tap into a new customer base that had not been considering its network previously.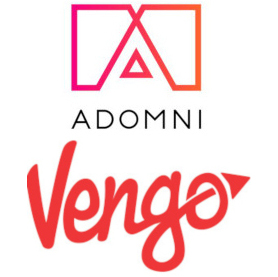 Las Vegas-based Adomni, an online advertising platform that sells placement of digital out-of-home advertising, announces a partnership with Bethpage, New York-based Vengo Labs, which makes compact, touch-screen kiosks and vending machines.
Under the agreement, Vengo's network of kiosks, which are found in gyms, colleges, hotels and offices throughout multiple U.S. states, including some of the largest cities in the country, will now be available to potential advertisers through the Adomni Ad Marketplace.
"Our partnership with Vengo provides advertisers with a valuable new channel to reach consumers in a unique and engaging way in the top (cities) across the country," says Luba Giglia, Adomni's marketing manager. "This is the perfect addition to the Adomni DOOH offering and we couldn't be more excited about the partnership."
In addition to offering digital media, Vengo can run interactive campaigns that capture data as well as sampling campaigns for physical products (via direct buy through their machines).
"Our partnership with Adomni enables us to expand the reach of our network to an additional group of marketers who may not be looking at place-based media directly," says Marci Weisler, chief commercial officer at Vengo Labs. "We are big believers in programmatic as a great complement to our direct sales, which enable more specific targeting, interactivity and data collection with product sampling. We built a strong media business with programmatic playing a big part, and see that growing as platforms expands and marketers tap into budgets beyond DOOH."