Features
Adding Metal to Your Sublimation Business
Here is top-level information on what to know for production, opportunities, variables, and even resources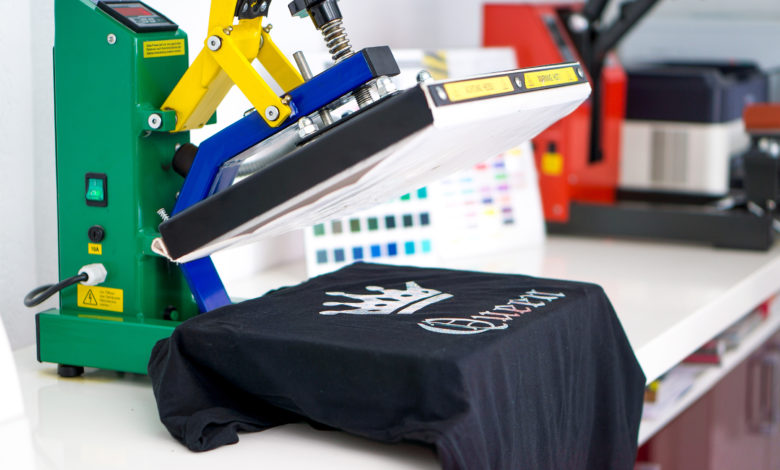 This article appears in the
January issue
of
GRAPHICS PRO
, which highlights tools and equipment to consider for the new year. To make sure you don't miss out on other industry-focused pieces,
subscribe
today.
The scientific process of sublimation remains the same from fabrics to hard surface products, but the steps look a little different for each. When shifting your sublimation business from fabrics to include sublimating metal, specifically aluminum, there are some factors to consider.
Equipment: Fabric vs. metal
The basic equipment list is mainly the same, whether pressing T-shirts or metal panels:
Printer
Sublimation ink (not for fabrics only)
Heat press (must be able to reach 385 F)
Transfer/newsprint paper
There are a few things to note, such as paper may differ for fabric versus metal panels. For shirts, you may have a clamshell heat press already. This can be used for small metal products, but once you start really looking to increase your opportunities with metal, a 16″ X 20″ or 20″ X 25″ swing-away flat heat press are both among the most popular sizes for entry into this arena. This type of heat press allows for even distribution of heat and pressure.
If you are creating metal signs for outdoor use, consider switching to ink that is specifically formulated for outdoor material. Please note that not all metal is suggested for use outdoors.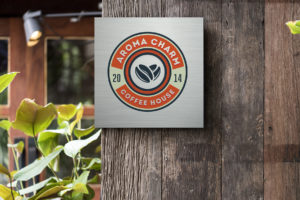 Variables and assistance
Just as trying out different brands of T-shirts will produce varying results, the same applies to metal. Some metal is powder spray coated and may have an uneven white base across the piece. Be sure to look up reviews and ask your distributor for guidance on metal brands, quality, and pricing. It may cost a little more, but you will have less production waste and frustration if a product is more consistent. Your distributor is a great resource for product assistance when looking at pivoting your business or trying out new products.
Troubleshooting for sublimation is the same, whether for fabric or metal: Is your printer clogged? Do you have the right paper? Is your heat platen heating correctly and evenly? Use resources from your distributor as well as free options, like the free sublimation technical site www.starttosublimate.com. Another option is to search for YouTube videos.
Opportunities
There are a wide variety of opportunities available with sublimating metal. Fabric is a great sublimation option overall—T-shirts can be run in big batches for a family reunion or sporting event. For now, with limited large gatherings, you may see it reduced to sublimating masks for an entire company with the logo, one time. Looking beyond apparel to personalized gifts expands your business opportunities.
Health and wellness will, no doubt, remain an important topic. ChromaLuxe metal prints note a crosslinked ability with the coating and an easy to clean surface from germs, making it material suitable for home and business environments.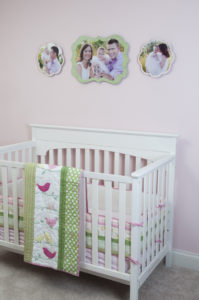 The vast majority of people carry a really good camera in their pocket all the time on that little cellphone. People as consumers continue to take more and more photos, even at home. With being separated from loved ones during the pandemic, personalized photo gifts sent to family and friends are cherished now even more.
Have you heard of the Front Porch Challenge? Photographers go around neighborhoods to take social distanced photos of families on their front porch for that holiday photo that can be put onto a 5″ X 7″ (or larger) metal print and sent out easily in the mail.
Brides and grooms that have to change their wedding dates will enjoy being able to send a save the (new) date magnet to guests, whether for a virtual or in-person wedding. With free/low costs or community open design apps such as Canva or Photoshop Elements, people feel more confident about putting together a design with a photo from their cellphone. Still, they need to get it out there some way, somehow. Be that outlet for them!
Promote yourself to your community in-person and online. Use social media as well as Etsy if you don't have a website. Steel metal panels are a great source for dry erase boards for schools, homeschooling, hospitals, etc.
Don't forget home decor. It may sound big and scary, but home decor can be a 5″ X 7″ metal print or a 30″ X 20″ wall panel. As people stay at home more during these winter months, they want to freshen up their surroundings, whether it's a home office or living room. Positive quotes or motivational sayings are also a big hit for homes in addition to nature or personal photos.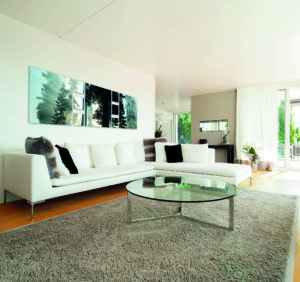 Sublimating metal may be different than what you are doing now, but this change doesn't have to be so scary with all the online and free resources now available at your fingertips. Sales opportunities await you with sublimating metal products.