Features
Adding Apparel to Your Business: Options for 2019 and Beyond
Personalized Apparel is a Great Way to Expand.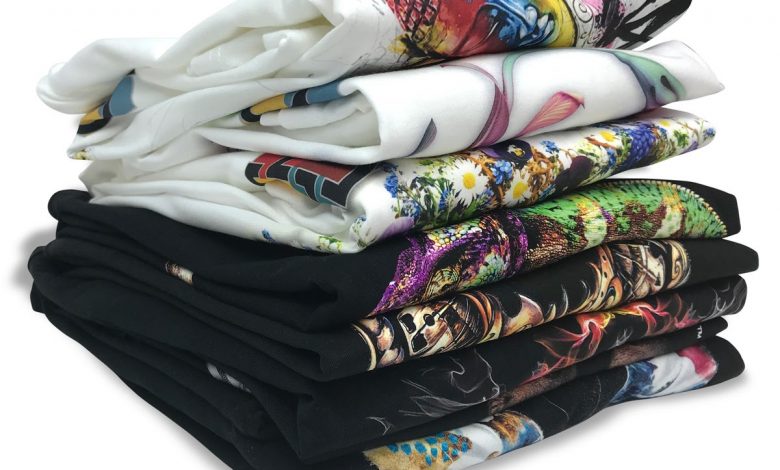 About This Sponsored Content
ColDesi Inc. offers a product line designed for the custom T-shirt, embroidery, and apparel decorating businesses. The company currently offers direct-to-garment printers, commercial embroidery machines, rhinestone machines, and its ProSpangle spangle transfer system. ColDesi is committed to helping beginners and established companies alike succeed in their business ventures by providing the equipment, offering the support, training, and care needed to make them successful.  
Online competition is squeezing you out. You can't grow because your existing customers are hitting Amazon or Google to figure out what awards or engraved items they want to buy. And new customers are not paying any attention; they're not beating down your door to order from you like they used to.
Sure, there's a customer base that you've developed over the years that keeps coming back. That's probably because you're convenient for them-you're in the neighborhood or they like you personally. But they're not coming to you because you do anything unique or different than any other engraving or trophy shop in the city… or different than anything that they can purchase online.
That's the bad news. The good news is that there is something you can do about it.
In fact, there are a few things that you can do that can not only increase your average sale to existing customers, but can actually help you grow your business by bringing more attention to it as a whole. Speaking plainly, that means more money in your pocket every time you sell anything, and more business coming to your front door, your website, or picking up the phone.
Getting into the Custom Apparel Business
There's a good chance that you have looked at creating custom T-shirts before: it could have been embroidery, transfers, or even direct-to-garment printing. But the way it used to look even five years ago made it look difficult.
The technology is much different than what you're used to and required such specialization that the cost of adding equipment and personnel to run it was a little bit daunting. That's not the case anymore.
You may have also heard things like, "The market is saturated, you can't make any money in this business, I tried it and I failed, this piece of equipment just doesn't work…"
After putting over 30,000 people in the custom apparel business (through ColDesi.com), running a custom apparel Facebook group, and talking to over 1,000 new people every month about their businesses, there is one thing that's clear: If you're willing to change your business, to learn something new, to try something different, you can make it in the custom apparel business.
You can use custom apparel to grow your business.
Custom T-Shirt Technology 2019
If you're committed to growing your business in 2019 and want to be more profitable, and you're willing to take a look at making custom T-shirts as part of that, then here are three technologies you should consider.
One is new, one changed, and one is old-and still profitable.
New: White Toner Printers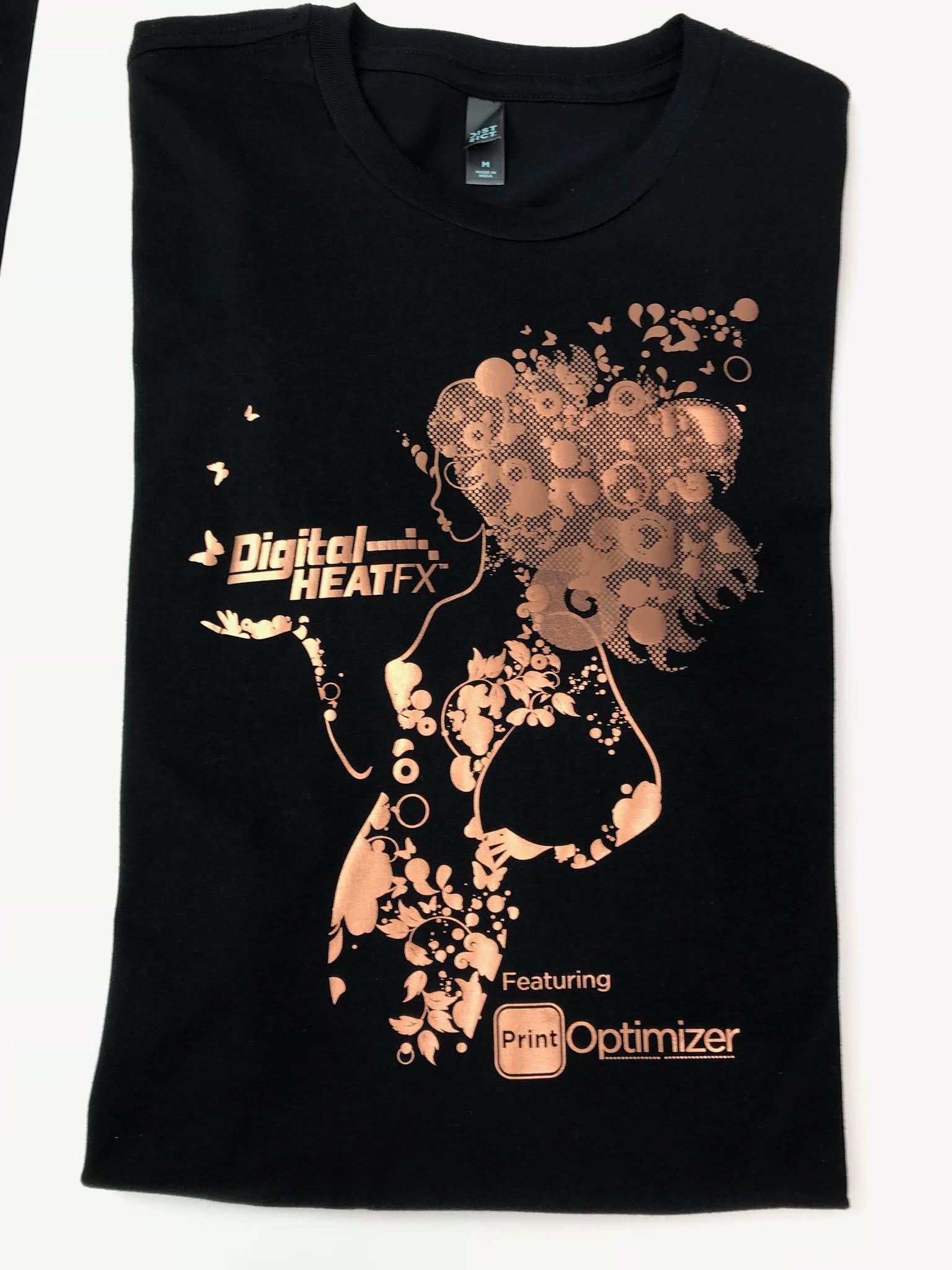 Imagine you could print a full-color transfer that you could put on light or dark polyester shirts, cotton shirts, or blends. You could even take that same transfer and apply it to a cap, a wooden plaque, a koozie or soft cooler.
Now imagine that the only equipment you need is a special color LED desktop-sized printer and a good heat press. And it does sublimation. And it does neon.
Look at the Digital HeatFX i550 and OKI pr8432WT. There are a few differences in these two printers, but the most important thing is what they have in common: they print with white toner. White toner is the key to the versatility behind these new transfer printers.
The white toner allows you to make a full-color transfer that has a layer of white underneath. This layer of white means that if you put it onto a dark shirt (whether it's cotton or polyester) the colors are still vibrant. As far as versatility goes, this product can't be beat. You can apply the transfers to just about anything, you can sell the transfers to someone else with the heat press, or you can print many transfers for a customer and store them for the next time they are needed.
Best of all is that there are good online training programs on exactly how to use the equipment and the software.
Changed: Direct-to-Garment Printers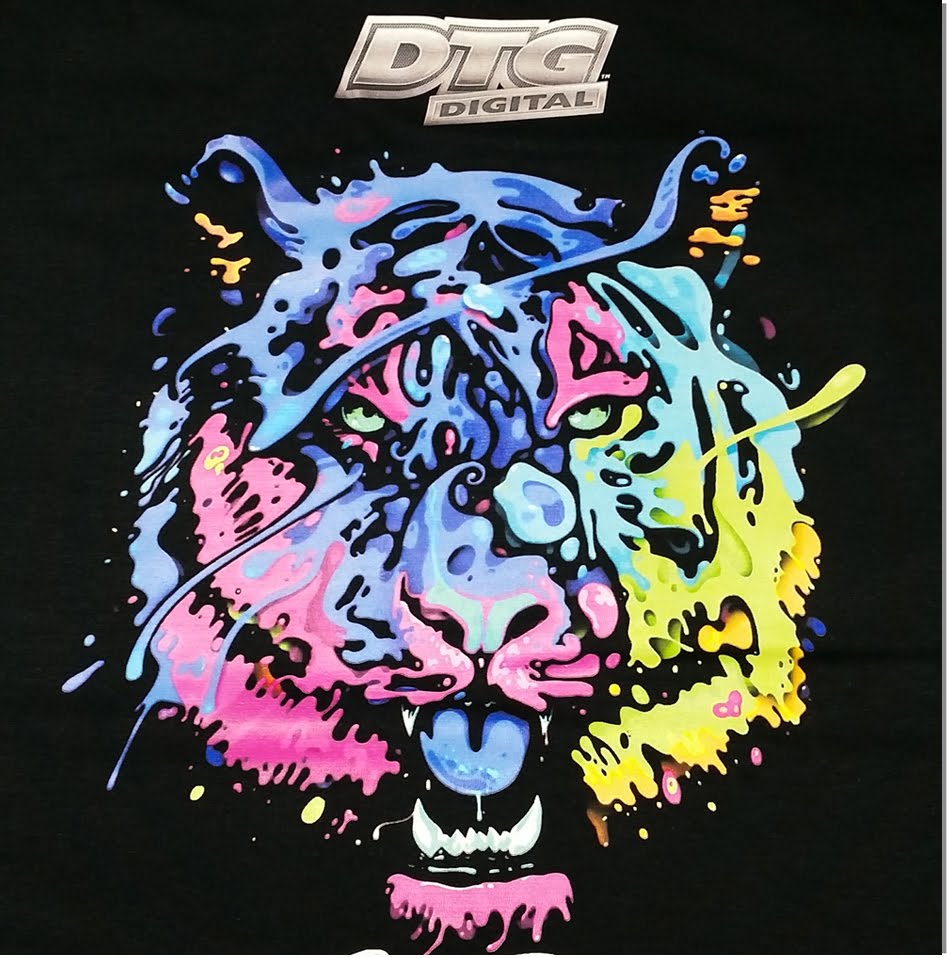 There have been huge strides in direct-to-garment printing over the years. Printers are faster, images are better, and the price has come down. But the most important change for most small awards shops is that the printers are now easier to maintain.
It used to be that any direct-to-garment printer using white ink was a pain to maintain. There used to be deadly consequences if you failed to maintain your printer or use it daily. But the advances in both the printing technology and in the chemistry of the ink have made a big difference over the past year.
Now there is a new generation or two of direct-to-garment printers that are easy to maintain, simple to operate, and still produce a beautiful print. In addition to those new features, the ink pricing has also come down, making up one of the most profitable ways to create a custom T-shirt.
Old: Still Profitable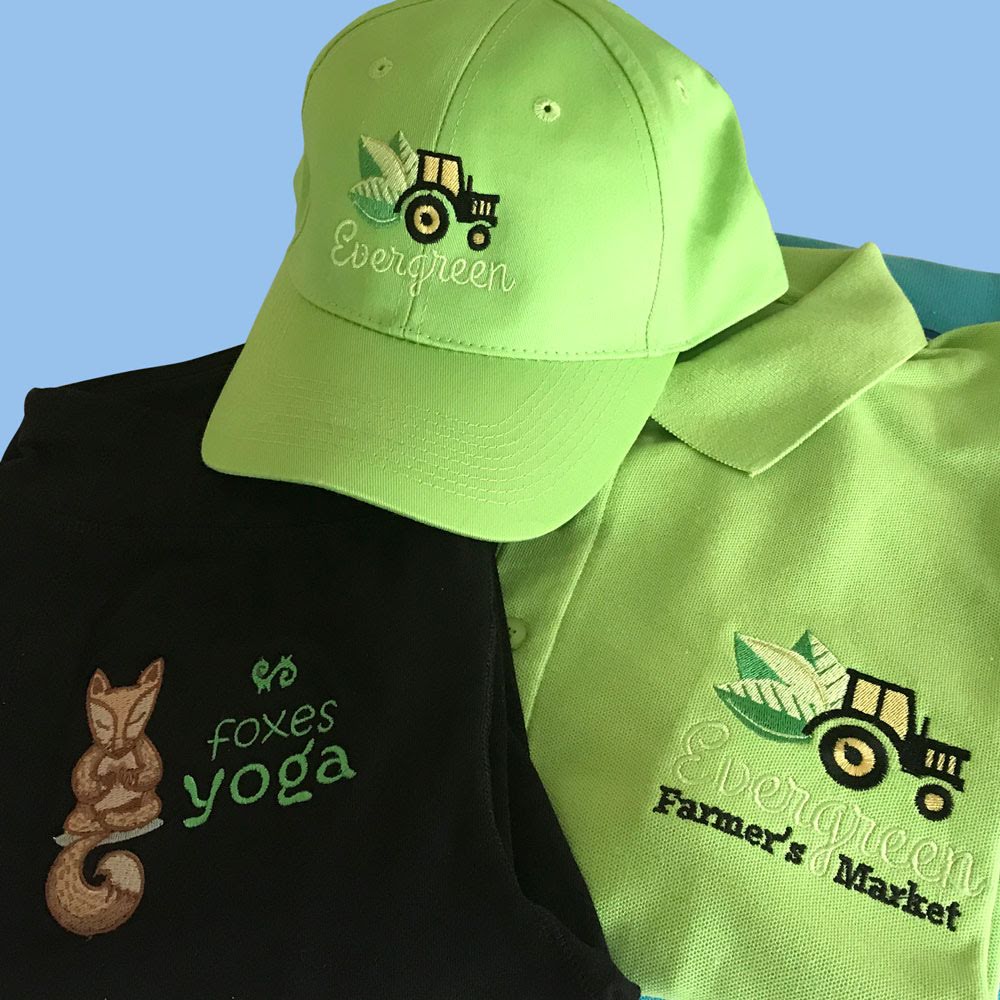 Embroidery is also a profitable and popular business to get into. After all, your customers are typically uniform wearers, polo shirt wearers and company cap wearers, right? Because the majority of people that walk into your shop or already buy from you are also getting some kind of custom embroidered apparel done, this could be a slam dunk for your business.
Where most people fail at embroidery is:
#1: They don't do the math for how much time it takes to embroider a garment.
#2: They try to do the digitizing themselves (like they do artwork for the awards themselves).
The Math:
Embroidery is not a quick process. Even a small logo placed on a left chest of a polo shirt can take 8 to 12 minutes to embroiderer. If you have a single-head embroidery machine, that means you produce maybe four shirts an hour. That may be fine if embroidery is all you do, or if it's a small adjunct to your current business.
But a profitable embroidery business has a multi-head. Multi-head embroidery machines are larger and usually come in multiples of two, like a two-, four-, or six-head machine.
If you're just starting in embroidery, most usually start at a two-head machine. This has the added advantage of being able to fit through a standard size door and won't take up too much space in the corner of the shop.
The math is still pretty easy. When you go to a four-head embroidery machine, you can double your production. Instead of producing four shirts an hour, you can produce eight. If you're making $10 a shirt, that takes your business from $40 to $80 dollars an hour, which might give you more flexibility in hiring an operator. A multi-head machine has a much higher ROI then a single-head.
Most shops start with a 1501 C model and get overwhelmed or do the math and realize they're not making enough money to sustain the effort. Moving up to a 1502 two-head model doubles your production ability and can bring home a solid profit. You can learn more about those here.
The Digitizing:
Digitizing is the active preparing of a graphics file for use with an embroidery machine. You should get the software with your embroidery machine along with training on how to use it, but just like what you do for a living in the awards business, you're not going to be great the first time out. Poor digitizing can cause problems when you sell out your design.
This is where many people have the hardest time in commercial embroidery. They can't give up control of the design process because they are creative and effective at designing other things for their business. So they struggle with embroidery design and lose sight of the goal of bringing embroidery in-house.
You can get digitizing done as a service for as low as $10 for a design. The better strategy here is, if you're a creative hands-on business owner, to:
Get the digitizing software.
Get trained.
Get the digitizing done as a service.
Do the same design yourself and compare the two.
Keep doing that until your technique is as good as the pros.
Growing in 2019 with Custom Apparel
Hopefully you realize that adding apparel can be a win for your business. Take the next step. Get educated on which equipment is right for your business needs and niche market.
You can start with searching for videos, attending the next NBM SHOW, or visit Coldesi.com, customapparelstartups.com, or drop the author an email with your questions.