Features
ADA Requirements for Braille Signage
Knowing the rules and following them is one reason why sign shops can charge higher margins for ADA-compliant signage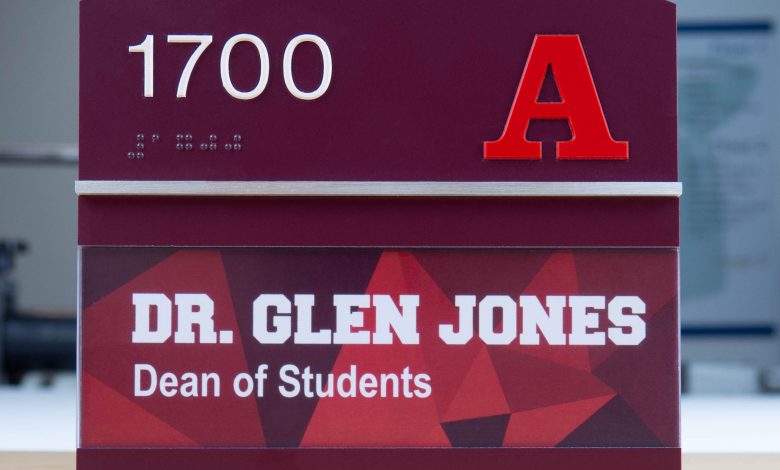 Braille is a requirement on all indoor wayfinding signage as mandated by the Americans with Disabilities Act. Every sign that is not compliant can be fined $75,000 for an initial violation and $150,000 for subsequent violations-the new maximums are for violations occurring after April 27, 2014.
"It is enforceable at all government levels, but most especially at the local level," says Charlie Kelly Jr., president and owner of Clarke Systems in Allentown, Pennsylvania, adding that permits are issued following compliance. "If someone does not comply and neglects to place signs, puts signs at an incorrect location or fails to follow ADA compliance rules, an occupancy permit will not be provided."
The 1992 ADA Standards for Accessible Design requires signage designating restrooms and permanent rooms and spaces have the raised characters of Braille. The updated version is the 2014 ADA Accessibility Guidelines.
The requirements for the standards differ slightly for informational versus directional signs, and there are general and specific requirements depending on the application. The guidelines include specifications of the size, shape and spacing of the Braille, as well as the spacing around each Braille dot.
A few of the requirements for Braille signage include:
–    The use of Grade 2 Braille, a contracted version not a letter-by-letter translation. Software can be used for accurate conversions.
–    The dots to be at a height of .019 inches and the base diameter to be .057 inches.
–    The tactile characters to be located a minimum of 48″ up to 60″ above the floor, measured from the baseline of the lowest character.
"The lettering has to be so high, and the spacing around the Braille so much. … If you put this many words on a sign, how big the sign needs to be is what's required," says Kathy Wilson, vice-president of sales and marketing for Advance Corp. in Cottage Grove, Minnesota. "The manufacturers have to be very educated and have to manufacture within these guidelines."