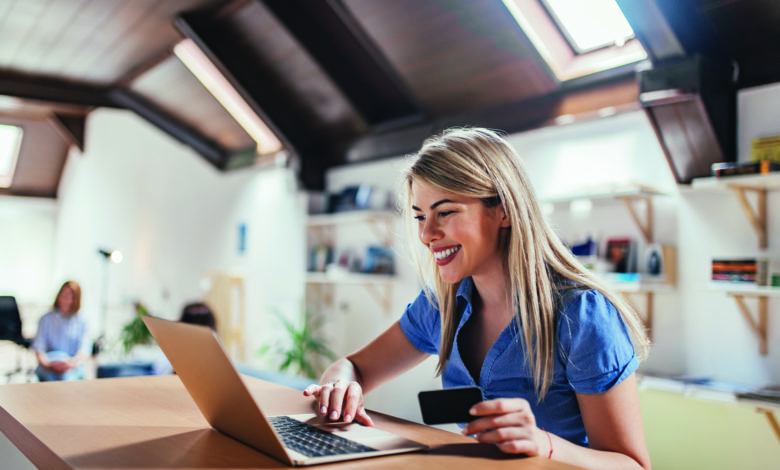 To make sure you don't miss out on other industry-focused pieces like this one,
subscribe
today.
It goes without saying that the current environment is hitting many small businesses hard. Still, there are steps small business owners can take to navigate through difficult times successfully.
Here are five tips that can help you survive when times are tough.
Be agile to remain competitive
The business environment is evolving so quickly these days, it seems to shift almost minute-to-minute. Businesses that are more agile than the competition in successfully adapting to this new environment will gain an important competitive edge.
We talk a lot about agility within our company, which means anticipating, adapting, and responding to the changes in our industry and the needs of our customers while managing risk. The same applies to your business. Staying informed about changes and being agile in response is probably the most critical quality any business can have in these unique circumstances.
Actively seek new opportunities
In this dynamic environment, there will be many chances to be opportunistic. It's important to stay open to new opportunities that you may not have considered previously. Simultaneously, a fast-moving business climate can also present new pitfalls, so it pays to think carefully about the opportunity you're seeing and ask whether it will exist long term or whether it's a fleeting circumstance.
Clearly, companies that are in a strong financial position are best positioned to seize opportunities. Depending on your business, possibilities include:
Growing your business through acquisition
Bringing in new talent that may not have previously been available
Being active in seeking to grow market share
A company doesn't have to be flush with cash to tackle these opportunities. Sometimes a business loan is the right answer to investing in your company, whether you have cash on hand or not.
Build online presence and virtual capabilities
One clear opportunity that has been identified over the past few months is digital adoption and transformation. Customers appreciate, and perhaps now require, the ability to interact with businesses whenever they want and wherever they may be. Maintaining and possibly expanding your digital capabilities can be an important competitive advantage as you get back to business.

Many businesses in the graphics, printing, and engraving industries are well-positioned for building their remote business capabilities. Orders can often be taken online or by phone and then produced and shipped in a contact-free manner.
We've seen these advantages in our own small business financing activities. For example, CIT's point-of-sale platform allows business customers to shop for products, get credit approval, and complete purchases via a seamless electronic experience. Capabilities like those have already proven their value—and that value is even greater in the current circumstances.
Even when the business world gets back to a more normal footing, online and remote capabilities will matter as consumer online purchasing is paving the way for what the B2B and B2C buying experience should be.
Optimize cash flow
Managing cash flow effectively is critical in times of crisis. Financing can help your business maintain cash reserves or allocate working capital for other needs that cannot be financed.

When considering large purchases, such as equipment, there are a few reasons why financing may be better than paying in cash, even if you have cash on hand. The cash flow generated by leased or financed equipment allows that asset to pay for itself over time. In many cases, the value of conserving and having ready access to your cash can be more significant than any financing charges associated with borrowing.
In choosing a lender, you should research and find a lender you can trust. Look for a lender that is familiar with your industry, your specific needs, and the financing options that work best with your cash-flow situation. A lender that understands your business is better prepared to make sure finance terms work for you.
At the end of the day, financing should always be affordable and make your business stronger and better able to compete and grow for the long term.
Determine and prioritize best investments
The first four tips touched on steps to keep your business afloat, but it may not be possible to achieve them all. Instead of boiling the ocean, focus on which investments are the best for your company and work on ranking each by priority. The current business climate is an opportunity to look to the future and reassess your business objectives, production processes, and equipment needs.
If your top priority is to update your equipment, consider selling old equipment and financing new equipment as mentioned in the previous tip. This would also help to preserve cash for other needs.
In a 2019 study, CIT found that small business owners saw cloud computing systems, customer relationship management tools, and cybersecurity/data privacy as key priorities for technology investments. Identify which investments are most valuable for your business and how you may need to shift other priorities to meet those needs.
Whatever your priorities, our company and others like us can provide the financing needed to help you capitalize on new opportunities, acquire new equipment, add digital capabilities, or make many other improvements. We believe strongly in the bright future of the specialty graphics and printing industry and are continuing to invest in this industry.