Features
5 Tips and Tricks for Laser Marking Leather
There are a few things to know before laser marking leather products.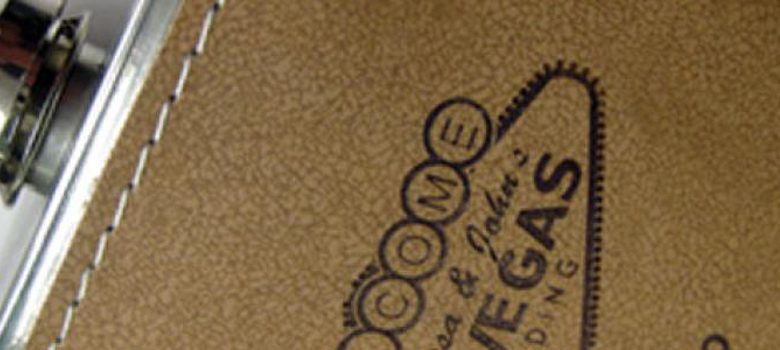 Leather products have been around for a long time. In the past, marking the leather was typically done by pressure stamping or branding. But with the advent of lasers and desktop publishing software such as CorelDraw, marking leather has become a relatively easy task.
There are a few things you need to know before laser marking leather products:
Odor: The smell produced from burning leather is hard to forget. This is a good reason to ensure that you have adequate ventilation on your laser.
Results may vary: Leather is not manmade, and you may notice that, from piece to piece, you get different results. Therefore, it is a good idea to remind your customer that results may vary in consistency. There may be slight variances in the darkness and appearance of laser-marked graphics.
Low power: You don't need much power to laser mark leather. On a 75-watt laser, we used a power setting of 12 percent with full speed. You can always re-run the pass again if your power setting was insufficient. Consult with your laser manufacturer for suggested settings. With a little trial and error, you should have the proper settings for your laser in no time.
Leather type: The type and color of leather will affect the laser-marking result. While there are numerous types of leather available, the lighter color leathers typically laser the best. The tanned or stained leather will also produce a decent contrast and appearance. Dark-stained leathers such as black leathers will work, but the appearance of the engraved graphics is muted. Depending on the angle of the light, the graphics can almost appear invisible. In some cases, this subtle look is appropriate.
Protect the surface: You can protect the surface of the leather and the laser marked graphics by spraying the surface with a leather protectant, which you can find at a shoe retailer. The protectant will help minimize the leather drying out, and more importantly, contain the smell.