Features
5 Big Talking Points on How to Reach New Customers
'How can I reach new customers and gain new clientele?' It's a question shops are asking themselves quarter after quarter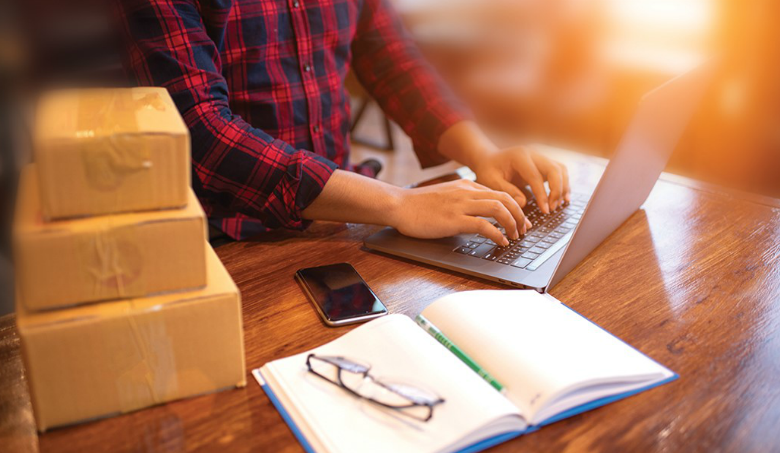 'How can I reach new customers and gain new clientele?' It's a question shops are asking themselves quarter after quarter. Many online sources say the first order of business is to identify the ideal or target client. Finding out where a business's ideal customer hangs out is a close second. So, how can a shop go about these tasks, and why are these steps necessary? Some of the industry's business-savvy leaders are here to help shops reach new heights and customers.
STAY ON TARGET
Before a shop can go on the hunt for new customers, it must identify who it's searching for and why. This idea is thrown around a lot among online sources such as Business News Daily, Entrepreneur.com, and Inc.com, but what does it involve?
Kirk Harris, Kaptain Kirk Clothing Co., says this piece of the puzzle is 100% necessary. For shops to achieve their goals and gain customers that propel them toward those goals, they need to identify who they are looking for. He argues, "Knowing who you want for a customer will better position you to market to them, create products for them, and tailor your services to meet their needs."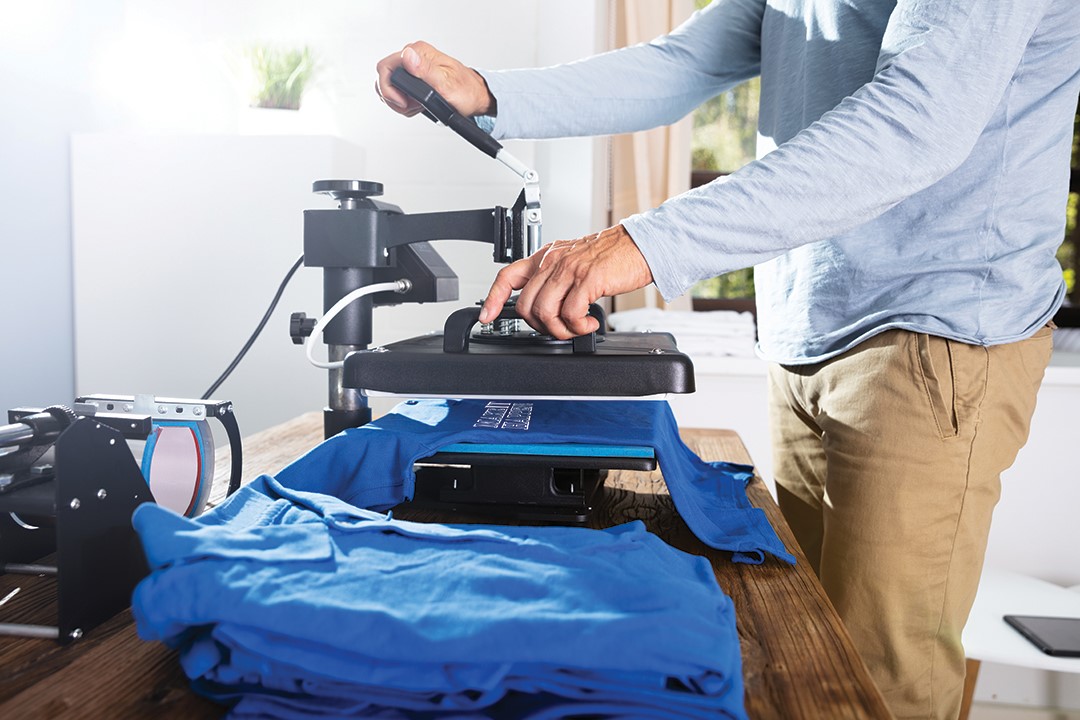 ?
To identify a preferred customer, it takes research, filtering through current lists and contacts, and finding individuals who can help shops reach specific objectives. Identification can happen in various ways, but an obvious first step is for the shop owner to let his/her hobbies guide them. Steven Farag, Campus Ink, says the profile of a preferred customer often aligns with the interests of the shop owner. For example, someone who is or was in a band might gravitate toward the music industry, or someone big into athletics might stray toward spiritwear. It's easier to sell to those who believe in what you believe in, Farag says.
If shops want to go even further down the preferred-client hole, they can tap into specific niches. For example, shops interested in the music industry can choose to focus on creating band T-shirts for a particular genre of music or target music festivals. Those within spiritwear can target a specific sport or age group (elementary, middle school, college, intramural). In this case, Bruce Ackerman, Printavo, says businesses "want to specialize in an area with the goal of being well-known for that." Over time shops can then expand into other areas and diversify their client base.
To explain the importance of pinpointing the ideal client, Jennifer Cox, National Network of Embroidery Professionals, tells shops, "If you do not know whom you want to do business with, you may flail around and make a lot of noise hoping to attract the attention of anyone nearby. When you do know the kinds of people you want to do business with, you can tailor your marketing messages, emails, conversations, and advertising to attract their attention." When shops know who they're talking to, they can efficiently take on the other tasks that come with getting the attention of and reaching new customers.
BE WHERE THE BUSINESS IS
Once a shop identifies who they're looking for, it's time to find out where those potential customers hang out. Shops can do this by leveraging their current customer base, investigating online, and hosting events.
Harris asks shops: Who are those within your current customer base that represent your target audience? It may come down to simply asking them how they found your shop, whether that was from a review, referral, etc. This tells you where other potential customers are lurking, and it could be an avenue of contact you hadn't considered before.
Another option is to connect with your current customers online, which could lead to some discoveries like where they frequent and what they do. To an extent, Farag says this means stalking them a bit and aligning shop efforts accordingly. If shops see a Facebook event for a chamber event, that's the place to be for a lot of local business. If individuals within the farmer's market or car show communities are the target, that's where shops should be. Farag adds, "Being present is arguably the most important part of being able to sell because, in our business of custom goods, relationships are still super important."
For shops looking to be proactive and attract customers, hosting events is an idea both Ackerman and Farag recommend for getting connected. It's easy to find where niche groups and ideal customers hang out, but business owners can take matters to the next level by bringing customers to the shop. "You want to be the host of the party-the cool guy that everyone wants to talk to," Ackerman says. He says if shops are looking for team sports clients, host a baseball tournament. If schools are a shop's target audience, put together a book sale fundraiser. By opening up shop space, hosting events or open houses, and offering live demos, as well as some refreshments, businesses can reverse the flow and attract customers.
BUILD A BLOG
Another tactic to reach new customers is to build an online presence through blogging. Shops who create content related to the type of work they do have a better chance of reaching new customers via Google and organic searches. Additionally, it positions a shop as a knowledgeable resource and expert within that topic.
Ackerman argues that "content marketing is king," but he knows how hard regularly creating content can be, especially for those who don't have a knack for it. Cox says it's a useful tool for those that enjoy it. "If it is a struggle to write, then do not saddle yourself with this tool, as it will drag you under," she advises.
Farag notes blogging is what Google is looking for when it comes to SEO and visibility. A regularly updated blog on a shop's website can help boost its index in Google over time. Even if a shop blog doesn't garner tens of thousands of followers, it still elevates and enhances a shop's brand. Shops should create blog posts around a topic that people search for like 'screen printing in (insert city/state here).' With those keywords used, Ackerman says leads will increase. In another example, if school decision-makers come across a well-written article on 5 Ways to Increase School Fundraising, they'll likely trust that shop as the expert on the topic and reach out seeking help.
Beyond that, Cox says people enjoy a story and a look behind the scenes, similar to social media. Videos of machines running, along with a short description, is an easy post to put together. Cox encourages shops to do this with each piece of equipment they own. This type of equipment roundup highlights a shop's offerings while using keywords people are typing into search engines.
If shops can make time for blogging consistently, it can be a strategic and straightforward tool to position themselves in front of their target audience(s).
REQUEST REFERRALS & REVIEWS
When it comes to utilizing the right tools to reach new customers, sources agree that current customers can be a shop's sharpest and most useful tool.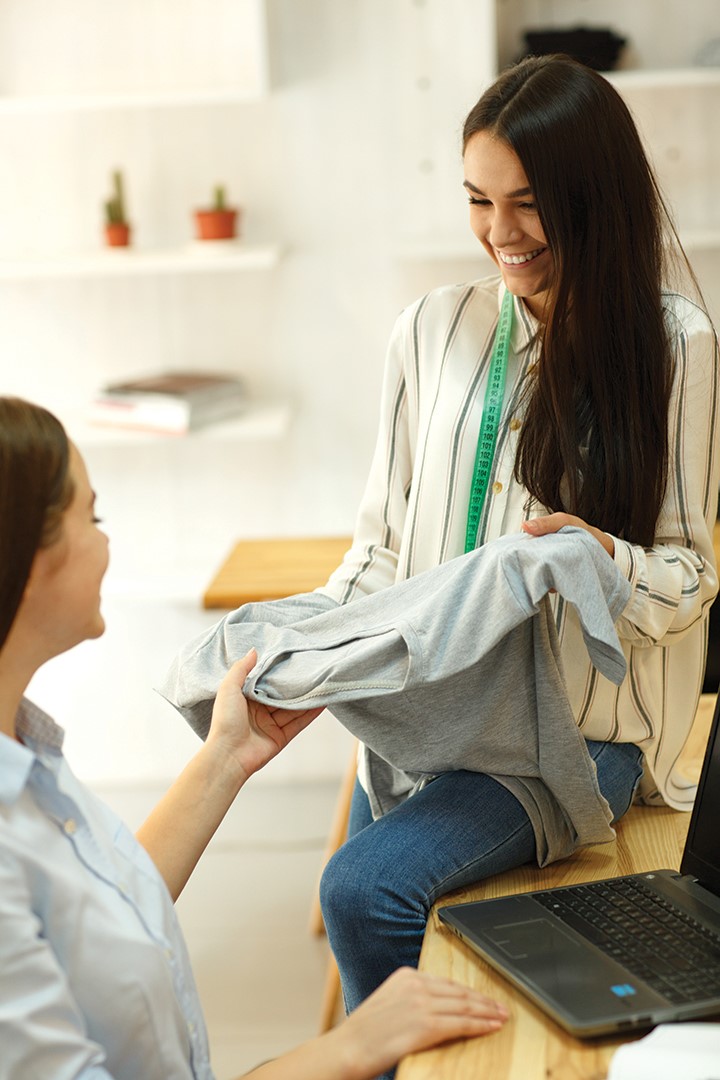 "In gaining new customers, marketing is everything, and there is no better marketing material than word of mouth marketing from a happy, authentic, and supportive client. They can recruit, persuade, and dang near have your offerings sold before you meet your prospect," Harris argues. Ackerman agrees, stating that referrals are a shop's ultimate weapon. Any shop can imply or explicitly say how great of a job they do, but if a good friend or acquaintance gives a potential customer the word, it's nearly a guarantee they'll reach out.
The only catch: Shops have to perform well enough to earn good reviews and referrals, and then they have to ask their customers for the favor of spreading the word. Sources encourage shops to create an incentivized referral program, make it a topic of conversation with customers, and post about it online.
Something as simple as sending a short email along with an invoice can do the trick. Ackerman says something like the below example is a great option:
Hi John,
Thanks for your recent order with us. You're awesome!
If you enjoyed your experience, click here to review us. (insert page link)
Didn't have the best time? Reply back so we can help out.
Thank you again,
Bruce
Positive word of mouth is key to increasing sales and growing a customer base. These days, Ackerman says people are judging a business before any contact occurs, putting even more importance on referrals and reviews. The above example allows happy customers to share their experience and those less than pleased the chance to state their case.

TAKE ACTION TODAY
For shops to stay on target, be where the business is, build a blog, and request referrals and reviews, sources agree it ultimately takes some investigative work and networking.
Harris says a good marketing person/company can be a valuable asset to a shop. Having a point person to take on the duty of reaching new customers allows the shop to focus on operating the business. For people that don't have the money to hire outside help or prefer to take on the endeavor themselves, Jay Busselle, Equipment Zone, suggests using search tools within LinkedIn to find more of the top prospects they're looking to help. Busselle says he found more than 3,400 digital marketing directors within the Phoenix/Scottsdale, Arizona area where he resides in, in less than 3 minutes. He also encourages shops to call their top 10 customers to thank them for their support and ask them if they're comfortable sharing any connections they have. These approaches leave shops with a list of leads they can vet ASAP.
To get outside the shop, Farag suggests making a list of potentials and popping in for visits. Shops can also get facetime at trade shows and conferences. Cox agrees, telling shops to "get outside of the business, mentally and physically." Is there a new business in town? Sporting or entertainment event? Reach out, visit with them, and let them know you're the contact for any custom apparel or branded product needs. With the digital age, the power of in-person is something shops often neglect. Business visits are easily workable into the weekly, monthly, or bi-monthly schedule.
With these five big talking points in mind, shops can position themselves in front of the right audience and grow their business.