Features
3M's Maureen Tholen is Named Chairwoman of the SkillsUSA Foundation
Maureen Tholen brings broad experience at 3M to her new post at the fundraising arm of SkillsUSA.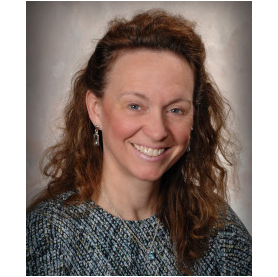 Maureen Tholen, sustainability director for St. Paul, Minnesota-based 3M's Industrial Business and Safety and Graphics groups, has been named as chairperson of the SkillsUSA Foundation Inc.
SkillsUSA is a career and technical student organization serving more than 395,000 high school, college and middle school students and professional members enrolled in training programs in trade, technical and skilled service occupations, including health occupations.
The foundation is SkillsUSA's philanthropic arm. Comprised of representatives from business, industry, organized labor and others who assist in fundraising, it offers expert advice and counsel to the organization. The foundation meets quarterly and raises 25 percent of SkillsUSA's operating budget each year to support SkillsUSA's core mission and related programs and events, including the WorldSkills competition.
At 3M, Tholen focuses on sustainability to create business growth for the company and its customers in the fields of industry, health care and consumer goods. Her career at 3M began as a technical service engineer, work she says fostered her passion and connection to the customer. Over the course of time opportunities opened up for roles in marketing, business development, sales management, six sigma, strategic planning, commercialization leadership and general management.
Tholen serves in a number of advisory roles within 3M, including the Women's Leadership Forum that organizes Lean In Circles, and 3M Impact, a program for 3M employees to directly improve lives in underserved communities. She is the inclusion champion for the Safety and Graphics Business Group, leading efforts for inclusion of all employees.
"It is my honor to serve as chair of the SkillsUSA Foundation," Tholen says. "I am looking forward to working with the foundation, the staff and the board of directors to help SkillsUSA most effectively deliver its mission to improve the quality of our nation's future skilled workforce by delivering graduates who are ready for careers or higher education."
3M is the lead sponsor of the 2019 WorldSkills USA team, selected and trained by SkillsUSA. Twenty-three competitors are training to represent the United States at the WorldSkills 2019 competition in Kazan, Russia, in August.