Features
3 Reasons to Sell Embroidery and DTG in Your Shop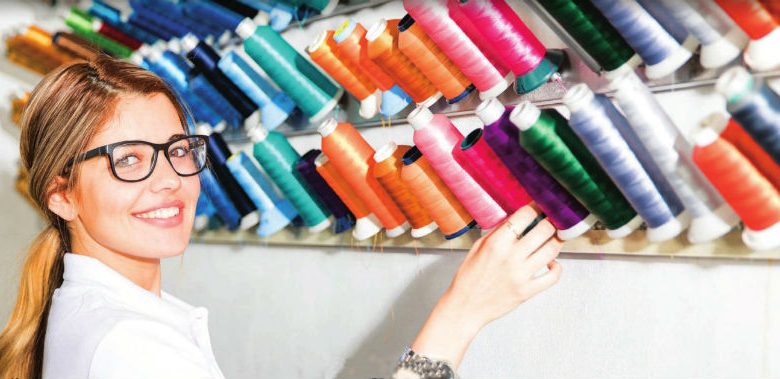 If you're like lots of decorating businesses looking to expand, you probably opened your doors with a single- or small multi-head embroidery machine. This was a smart choice as embroidery has been one of the highly requested imprinting techniques for years. This is due to its durability, high perceived value, and classic and clean look.
The end of the year is a great time to consider adding a new decoration method to your offerings and purchasing equipment, like a direct-to-garment (DTG) printer. DTG printers offer your shop the perfect solution for on-demand, high-quality, full-color (and opaque white) printing on light and dark garments, with a soft hand feel. You can produce photorealistic and detailed designs on multiple fabric types and colors for your clients.
Plus, depending on your business size you can start with a more affordable entry-level printer and heat press, and grow as demand increases.
Here are three reasons why a shop that offers both embroidery and DTG will be more profitable this year:
Wow your clients with multimedia, and save yourself time and money.
While a 150,000-stitch embroidery design might dazzle a client with its perfect color variations and dimensional stitch types, digitizing that design and sewing it out costs you lots of time and money. Remember, you're looking at about 1,000 stitches per square inch of fill.
However, if you've been in a retail store recently, you know very well that multimedia designs on everything from T-shirts to jackets, jeans, and headwear, are hot now, as they've been for the last several years.
When you transform a design by combining two or more decorating types, like embroidery and DTG, you create retail-worthy garments that keep your clients coming back. Plus, you save lots of production time and operator costs, especially for larger runs.
Say sayonara to your slow times with diversification.
Many new decorators (and sometimes those in business a few years) will say they've hit a slow month or season, and it's often not for the reason they think. Yes, you may need to connect with more customers locally, beef up your social media presence, or hit up a new industry with your offerings. While all those sales and marketing activities are great and should be part of your client-building repertoire, we always ask a decorator if they've diversified beyond the one imprinting service, like embroidery or DTG, with which they opened their business. Being a one-hit wonder just doesn't cut it anymore.
Diversification is jet-propelled gas for your business. Clients want you to be a one-stop shop for all their decorating needs. Want our best advice? If you have an embroidery machine, look at a DTG printer and vice versa.
It's all about location, location, location…on the garment.
Again, if you scour the retail racks, you'll see decorative elements on sleeves, pant legs, hats, and accessories like denim bags and silk scarves. If you offer embroidery, you know that you can hit different locations and substrates with stitches.
With a DTG printer, you get access to a wide variety of differently sized platens that allow you to print with eco-friendly inks on different shapes, sizes, locations, and substrates. This enables you to expand what you offer your clients even further.
If you never considered printing on infant wear, shoes, oversize apparel, large textiles or even coasters, now you can.
Remember also that decorators work in an on-demand business environment. DTG allows you to quickly and easily print multi-color images in quantities as low as one item. This is much less time-consuming than screen printing, which doesn't let you do very short runs of high-color designs.
The sky's the limit for your business when you invest in both embroidery and DTG machines.