Features
3 Essentials for Any New Business
Be on your way to starting a profitable embroidery, screen printing, direct-to-garment, or heat printing business.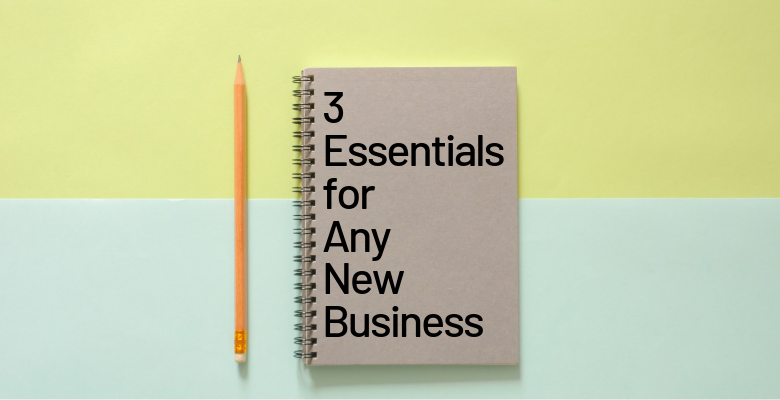 Here are three essentials every business owner needs, but might often look over, when starting a profitable T-shirt decorating or other customization business.
Time management skills
Your time is your most precious asset. How you choose to spend your time will directly impact your earnings potential. Customers will take as much time as you let them. Learn to manage the sales process so that you are serving your customers' needs, answering their questions, and still getting paid reasonably.
Deliberately manage your time and streamline the different processes to be as productive as possible. Check your email twice a day, once sometime in the morning and once in the afternoon. Respond to customers and suppliers as needed, delete the junk, and move things that will require more of your attention to a to-do folder. Once you realize your email inbox is full of to-dos that other people want to assign to you, it is easier to use it as a tool to help run your business, not absorb all your time.
Order inventory twice a week. Simplify your inventory process by combining orders and then ordering stock for several customers at the same time. You will also save on shipping. If a customer must have something sooner than that, charge them a rush fee and 100% of the freight cost. Unpack and sort inventory once or twice a week instead of every time a box arrives. Deliver orders once a week on a designated delivery day. Create an internal inventory log to organize and track what you need to order, when it is ordered and from whom, and when it arrives at your business.
Business essentials
Get a phone number, an email address, and voicemail for the business. You also need at least some sort of web presence, even if it is just a free business page on Facebook. If someone cannot find your business on their smartphone, you may as well not exist.
Invest in multiples of the hoops you use the most often. You will also need a system to handle the bookkeeping and finances for your business.
The success of your business should not be based on an "If I have the machine, they will come" type of approach. You need a marketing plan to help you get in front of people that need decorated apparel and products, and you need to be able to communicate with them to win the sale and ultimately get paid. If you do just one thing a day to build awareness of your business, you'll make a minimum of 365 impressions on your market. It can be as simple as pinning your business card to bulletin boards or updating social media with a photo of your latest order. Even the little things count and add up over time.
And finally, when it comes to interacting with customers and taking orders, it is essential that you develop a consistent sales process. Every order/job should have written documentation, a sales agreement that includes your business name, the customer's name, and their phone number and email. On this agreement, you need to specify the products that are being ordered by brands, styles, colors, sizes, and quantities. Note the payment terms of the agreement, such as 50% deposit, balance due on delivery, etc. List the price of each unique item based on a specific quantity. Indicate the due date and how the customer will receive the goods. At the bottom of the agreement, have the customer sign it and date it. Note the deposit and payment details on the contract. If the customer contacts you with changes to a placed order, request confirmation of that change in writing by email and add the change orders to their agreement.
Resources
One of the best things you can do to jump-start your business is to connect with other embroiderers and apparel decoration professionals. It is not likely that someone else in your hometown will want to mentor you, but what about in communities a bit farther away or online? Attend at least one industry trade show a year to see what is new, what is changing, and to find trends that you can bring back for your customers. Subscribe to and read industry magazines like GRAPHICS PRO to stay current.
Your suppliers and sales reps often have a wealth of knowledge that is helpful. Take the time to develop relationships with them.
You will succeed more quickly when you think of yourself as a business owner/entrepreneur, not just an embroiderer, engraver, or printer. The difference between thinking like an owner or a product producer is often an early indicator of how successful you will become.
People are not walking into your business naked. They need more than a shirt to wear with some threads in it. Learn to discover the customer's what, or why, and you will never have any real competition.
Stop selling stuff and start offering solutions.