2019 Tech Forecast
Printwear asks: What technologies do you see emerging in 2019?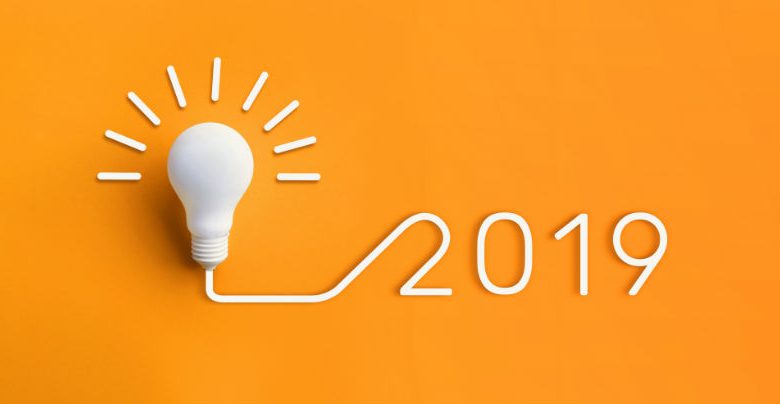 Back for another round, Printwear delivers its readers the technology forecast for the coming year. We asked the industry pros about their thoughts on what's to come in 2019, and here's what they had to say.
The imaging industry will continue to see advancements in automation and a reduction in the cost of digital technology. Screen printing equipment is being manufactured with a smaller footprint. Machines that reduce labor costs, such as automatic reclaimers, are now affordable for all sized shops. Computer-to-screen (CTS) units are continually improved and being adopted across the industry.

– Taylor Landesman, Lawson Screen & Digital Products Inc.
In 2019, I expect two veteran technologies to take center stage. Small- and mid-format UV printers are increasingly being added to traditional apparel businesses. The UV printers' ability to print on a wide variety of substrates makes them one of the most versatile equipment add-ons for almost any business. Signs, promo products, commercial applications-the variety of things you can print for your customers is incredible, and these printers will continue to spur adoption across the industry. The other big news will be in direct-to-garment printing (D2 printing). There are new advances for 2019 that will inspire existing businesses to add one or more D2 printers to their lineup. Expect huge improvements in maintenance. Ease of use and garment durability will inspire new, small business startups as well.

– Mark Stephenson, ColDesi Inc.
In 2019, we are going to see new breakthroughs in white toner printing and transfer technologies. Expect new developments in engineering and transfer media. This new custom T-shirt technology has opened up new markets for high-quality light-touch transfers. The research and development of the equipment and print media will lead to exciting changes in the next year. A breakthrough technology I expect to become popular is the ability for screen printers to print transfers allowing them to create chemical-free screens in minutes. For 2019, expect the dealers who know how to provide excellent training and support to capture the market. Early end-user adaptors of this technology will see 2019 as their best year ever, while those who lag behind will miss out as white toner transfers become a new "must have" for producing small orders quickly.

– Marc Vila, Colman and Co.
At Vastex, we foresee accelerated adoption of digital image reproduction methods and the peripheral equipment associated with them. Direct-to-garment printing will continue its explosive growth along with conveyor dryers engineered specifically for difficult-to-dry D2-printed garments, especially those inkjet-printed with digital white ink. Traditional screen printing will also benefit from digital advances such as CTS exposing units that eliminate the need for film positives and vacuum blankets, while flash-cure units and dryers alike benefit from digital temperature and dwell time controls with human-machine-interface (HMI) displays.

– Mark Vasilantone, Vastex International Inc.
We're anticipating that single system garment screen printers will embrace the value of diversifying their business with inclusion of one or more technologies, such as digital, heat transfer printing, dye sublimation, D2, and/or embroidery. Inclusion of cross-over techniques with an inkjet printing system will create a new service stream and almost instantaneous production for customers. New, wide-format laser printers with accompanying transfer paper sizes will build capabilities to fulfill short-run, seasonal apparel collections and boost a printer/designer's own brand of apparel. Increased visual and range of color vibrancy with new generations of heat transfer papers will be intensified. The environmental impact of digital printing will definitely be worth considering since transfer papers are recyclable; water consumption and fabric waste will become negligible.

– Gregory Markus, RhinoTech
Performance wear is considered "smart apparel" because it can wick perspiration away from the body. But that is just the beginning as budding technology will make clothing smarter and smarter! With a push from the market to produce threads that are conductive, I think we will see smart apparel capable of so much more. Considering the general public's interest in fitness and sports, you will see more clothing that can measure heart rate, body temperature, and repetition of movement. Some professional teams are already experimenting with this super smart apparel.

– Shirley Clark, Madeira USA
I'm expecting the industry to continue to warm up to cloud-based technologies for order entry, scheduling, and production tracking, realizing how they can be an advantage in our industry. Advances in software and digital integration are really starting to show their value in time and labor saved, and I think people are increasingly going to look to technologies for their competitive advantage.

– Aaron Harris, T & J Printing Supply
We will see the ability for direct-to-garment users to print on garments made from other fabrics and not just the traditional cotton-based apparel of the past. D2 printing on polyester both, light and dark, will finally be wash durable and consumer safe. With the introduction of this advanced polyester printing technology, a new opportunity for D2 printing will be realized when the sports and athletic market recognizes that D2 can finally be used for team uniforms and fitness wear.

– Matthew Rhome, Epson
Even though it already exists, the iPad/OS interface systems used on automatic presses and conveyor dryers are gaining popularity. It makes it easier for screen printers to control every aspect of their machine, store jobs, and self-diagnose any problems. It's also made it easier for manufacturers to remotely log in and fix any problems that may have occurred without having technicians involved. Going forward, I see more screen printers spending the money to get that technology in their shops.

– Ryan Bolin, Texsource Georgia
Technology never stands still, and it's actually moving at a quicker clip than ever before. The decorated-apparel industry's no exception, as so many companies are pouring resources into tech advancements. I predict that one of the single most significant advancement areas will be our ability to condense a variety of embellishment types into a single workflow and reporting structure.

– Ed Levy, Hirsch Solutions Inc.
There are two sides to every story. It's no different with heat printing. With today's delicate fabrics and performance characteristics, heat presses have evolved to top and bottom heat controlled independently. Threadable presses with upper and lower heat provide the best application results on all fabrics without scorch marks. Secondary benefits of heating from inside the garment are better washability, no preheating, and less application time.

– Ben Robinson, Stahls' Hotronix
Flip sequins transfers are the hottest trend right now. They don't just decorate garments; they make them interactive! People can't keep their hands off them.

– Sean Gizatullin, The WildSide
It's always hard to look into the foggy crystal ball of the future, but I believe the trends and rapid rate of change we are seeing today will continue. We are following several trends-non-PVC ink demand (water-based and acrysols), D2 advancements, performance textile substrates, and the impact of the internet on sales and distribution. These trends affect the types of products we develop, and how we deliver those products to the printers most effectively.

– Steve Kahane, International Coatings Company
The garment industry is on a convergence path between screen and digital. Like the automotive industry 20 years ago as electric vehicles were being introduced, there are forerunners who are leading the pack with full digital solutions for garment decoration. Ultimately, I believe, for the standard of garment decoration to converge to digital printing, it will be companies who offer transitional technologies and strategy that ultimately move the curve. In automotive it was the limitations of manufacturing, range, and charging networks that took a hybrid model strategy for electric automotive technology to start to take hold mainstream. I think garment decoration will go the same way.

– Ryan Moor, Ryonet/Allmade
The latest technology is being employed to make ordering custom transfers easier and more convenient for decorators and others and is opening the door to more people than ever before. It now allows anyone, with virtually no art knowledge or experience the opportunity to create a design using a state-of-the-art online designer that walks the person through the process from start to finish. Enhancements in manufacturing technology have also resulted in decreasing turnaround times on just about every product offered while increasing the quality and on-time delivery rates.

– Jason Ziga, Stahls' Transfer Express
With heat print technology, temperatures for adhesives are going lower than ever, and the materials themselves are getting thinner and stretchier. We've seen fabrics so thin and lightweight that they are impossible to decorate with any method other than heat printing. To prevent scorch marks on these fabrics, you'll be seeing more and more graphics that apply below 300 degrees F. You'll also see more flexibility in the ability to peel hot or cold. Time is of the essence during production. Ease of use, results, and seconds count.

– Ted Stahl, GroupeSTAHL
Look where we are now with constant innovations, increased quality, and so many options for embellishing apparel to include heat transfers, sublimation, D2, OKI, embroidery and vinyls. A good quality heat press has become a necessity to all garment decorators and I believe that new decorating techniques will continue to emerge.

– Drew Adams, Dowling Graphics Inc.
2019 is going to be about data. In recent years, manufacturing has increasingly incorporated data-collection devices such as IoT (internet of things) to track data and improve interconnectivity. We're about to see a new age of manufacturing-compare calling a taxi to ordering an Uber: the difference is that data is centrally collected and processed to give you a better experience.

– Steve Ballard, Scalable Press
Dye-sublimation printers are continuing to become faster and more precise. One major improvement we are seeing is with their print head technology, which allows for faster print speeds at higher resolutions. Previously, it was necessary to slow the printer down to a four-pass or six-pass print speed to produce smooth, even prints with no banding issues. Now, we are achieving the same level of quality with only a two- to four-pass.

– Darci Jeffrey-Andersen, CoastalPro