Depending on who you talk to, short-term graphics could mean removable vehicle signage, yard signs, flags, static window clings and decals, or banners. They are advertisements that don't need to last a long time and can be used indoors and outdoors.
As printing technology has evolved over the past five years, so have the different substrates used to produce short-term signage. Direct-to-garment printers have all but revolutionized the types of materials available in the short-term signage category.
Driving around, you see many dye-sublimated flags advertising everything from retail shop deals to upcoming theater productions.
Yard signs
Jennifer Hoyt, marketing communications manager for Stouse LLC, says her company produces yard signs and frames, corrugated plastic signs and frames, banners, static stick window clings, and extra-large window decals and clings.
Yard signs are primarily used to promote events, companies, services, messages, or political candidates.
"These affordable yard signs are easy to assemble and include the frames in the price. We print these on weather-resistant poster board, which is similar to a fiber milk carton. This material can handle moisture without breaking down for a short-term outdoor product. Once printed, we fold the signs and glue the sides," Hoyt explains.
For longer-lasting yard signs, she recommends corrugated plastic signs. Standard sizes range from 24" X 6" to 96" X 48" wide-format options.
"We print these lightweight and cost-effective plastic signs on approximately 3/16" thick corrugated plastic sheeting (also known as Coroplast and Plasticor). The versatile extruded twin-wall material is perfect for long-term outdoor signs," she adds.
Out of the two options, the yard signs are more economical than the corrugated signs because they are printed on paper instead of plastic.
Window clings or decals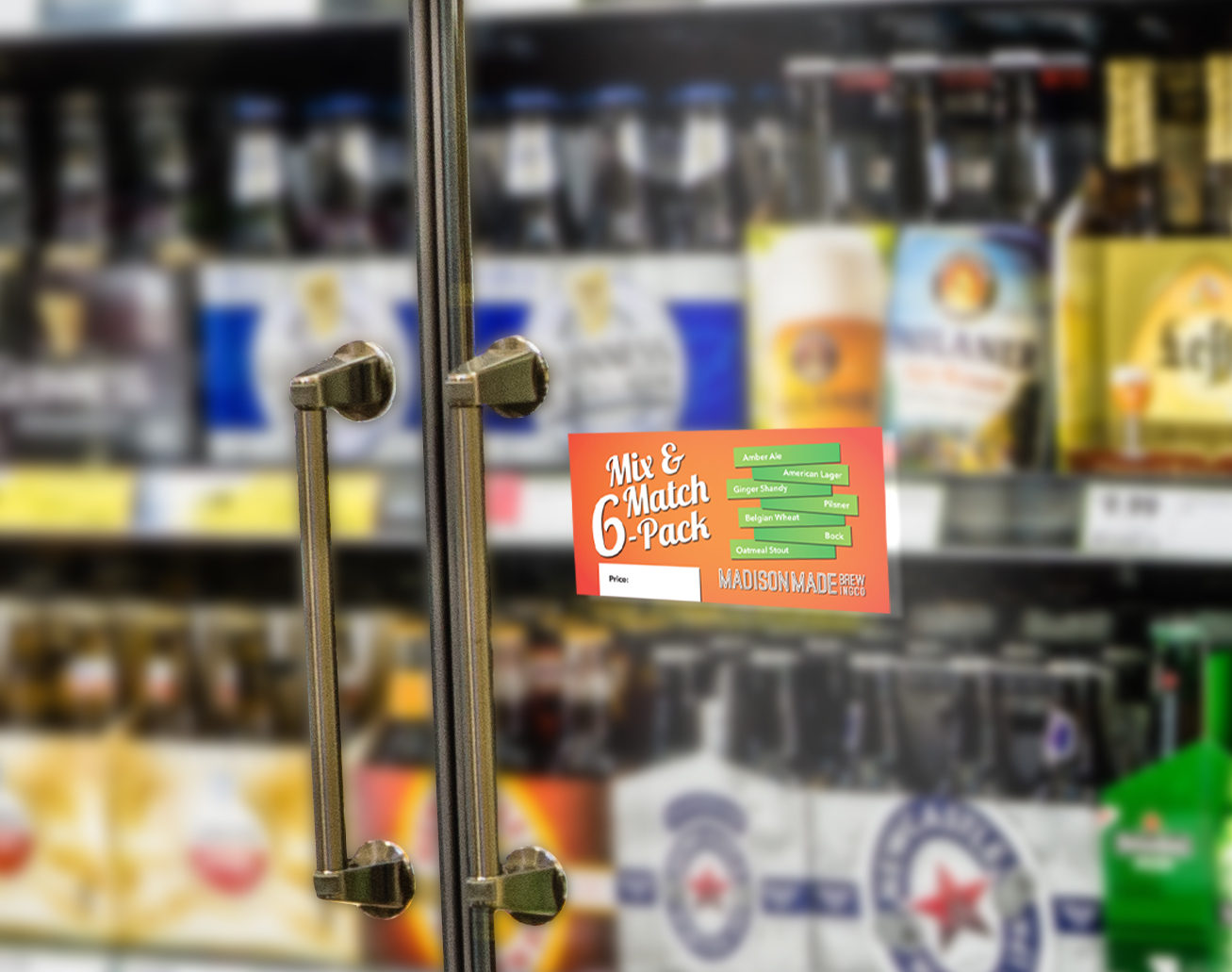 Window clings are made of flexible smooth vinyl that sticks to clean glass surfaces without adhesive. The product is popular for indoor point of purchase displays and interior business signage. Many shops use it inside their windows facing out or outside of an interior glass pane, such as a grocery cooler or interior entrance.
Stouse's extra-large window decals and clings are designed to advertise specials, sales, events, or other temporary messaging on storefront windows.
"These large signs give retailers easy to remove full-color graphics that will grab consumer attention," Hoyt says.
Banners and more
Banners are one of the best ways to spread a message quickly and effectively, according to Hoyt. They can be used to promote a name, team, political affiliation, business, trade service, event date, and sponsor information.
All banners are printed in a four-color process on durable 13-oz. reinforced vinyl. The company provides grommets with standard placement for easy installation, but customers can order additional grommets if necessary.
Ultraflex Systems Inc. produces many materials for short-term signage. For outdoor purposes, Ultraflex offers PVC material, some textiles, and a greener option.
When customers request the best materials for short-term outdoor use, the company asks what type of weather the graphic will be used in. Different materials work better in Florida than would work in Colorado. Buyers need to look at tensile strength, tear strength, and what season it will be used for.
Ultraflex has a 13-oz. front look banner material that has high tensile strength but is still lightweight. Other banners are made from PVC materials, like the company's 18-oz. block-out banner.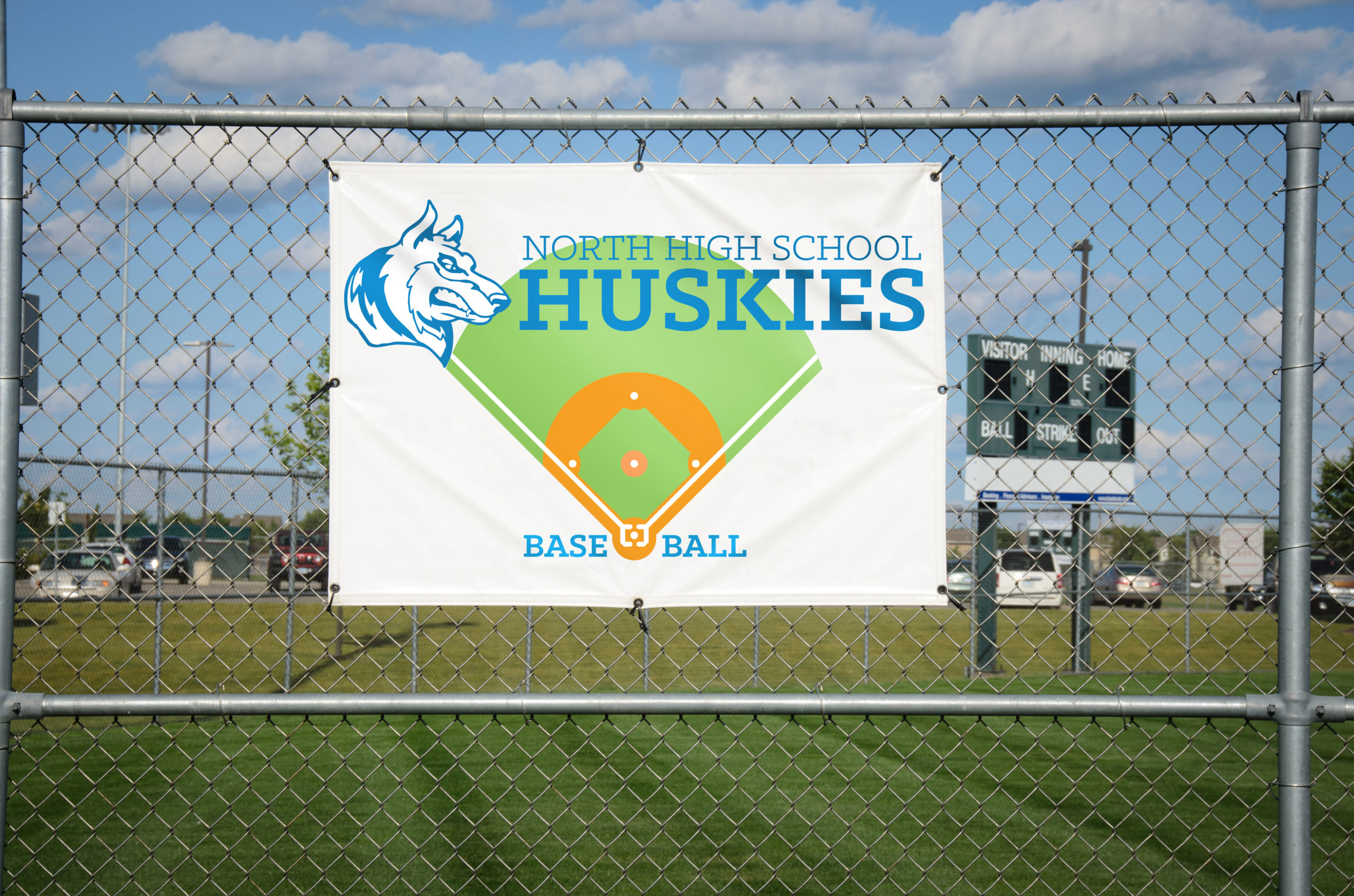 Kylie Schleicher, product manager for Ultraflex, says that the company's 8-oz. banner material SuperPrint Economy has strength to it but not good enough to be outside for years. It offers a "nice balance of strength and price as well. For something short-term, you want it to be a little less expensive. You don't want to pay for the extended durability of long-term outdoor campaigns," she says.
Short-term graphics don't necessarily need expensive coatings, like fire-resistant chemicals.
Short-term graphics are typically lighter weight, not something heavyweight like a pole banner or street banners. Pole banners are popular in many cities, and while they were made to be short-term graphics, as long as there are no dates on them, companies can use those same banners for short periods over several years.
If the graphic has a date and time, it doesn't need the high tensile strength needed for longer-term use.
"Pricing comes into play. They do not want to spend an exorbitant amount of money on something that will be tossed in the garbage. They try to balance quality of the product, print quality, and pricing for something shorter term," Schleicher adds.
Ultraflex produces an environmental product using an EVA (ethylene-vinyl acetate) coating instead of PVC. It is a 100% PVC and phthalate-free material. "It is greener than PVC the way it is manufactured, and the way people can handle it after the fact," she says. It works well for short-term banners.
"Obviously, with greener products, the price point is a little more expensive. The durability is great for the short-term, six months or longer. We've seen the market heading that way. We have been trying to come up with short-term and durable solutions in the greener market to be ahead of what customers need and what they are looking for," Schleicher says.
Ultraflex does have a line of textiles, a mesh that works well for short-term material for fence wraps. Its flag material is ideal for outdoor teardrop flags, things you would see in front of a donut or sandwich shop for a short-term promotion. These would be dye-sublimated, which means the ink fades in the sun much faster.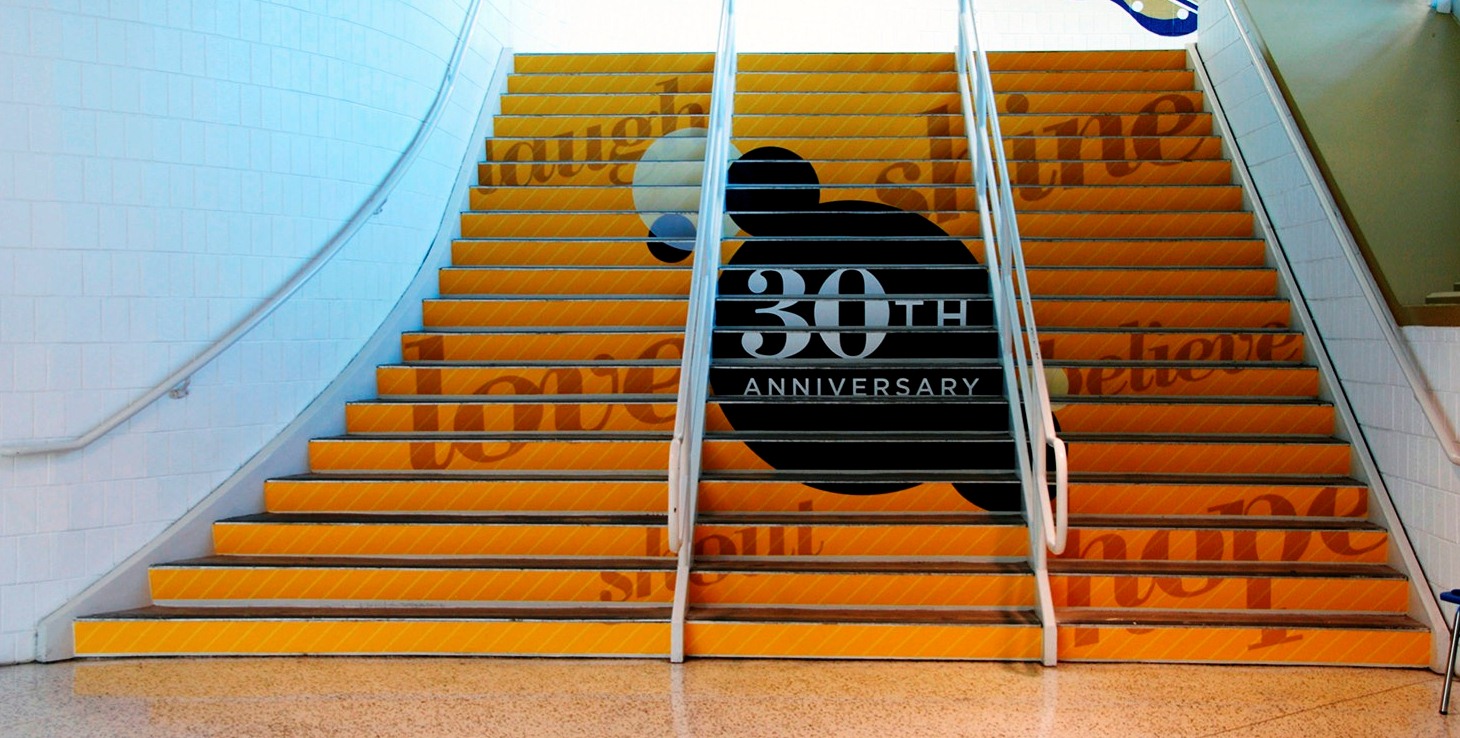 Walter Gierlach Jr., president of Photo Tex Group Inc., says his company's Photo Tex material works well for short-term graphic use because it uses self-adhesive to make it easy to remove later.
"This material has to be easy to install. It can be repositioned several times without damaging the image so that anyone can install it, and there is no need for tools or added procedures," he says. "Once installed, the material cannot shrink or curl in any temperature change. In today's environment, you now need to adhere to all the newest low- and no-VOC paints. When it comes time for removal, the materials need to be easy to take down and not take the paint off the wall or leave a residue on the surface."