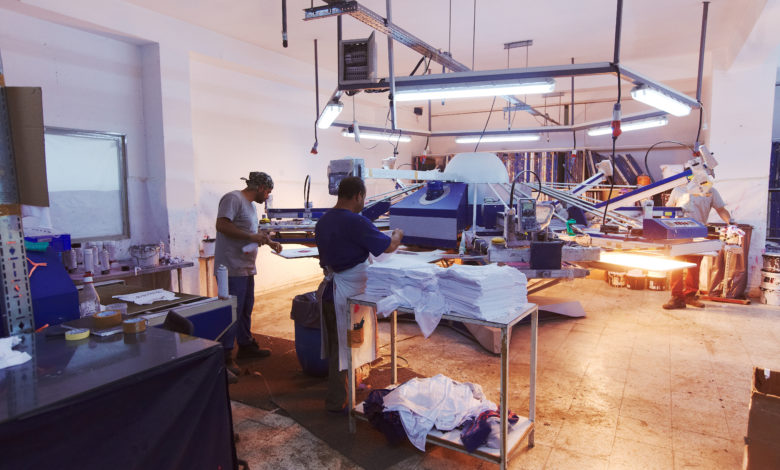 There are four primary considerations every shop should keep in mind when looking for the right fit.
1. Will it make our workflow more efficient?
Does the software correctly produce the information in the places and departments that you need it to be? If you put a sale into the software successfully, can you track that order through each stage until it's finished? There are so many steps to a custom order, and sometimes it's hard to write them all down. In some shops, the salesperson goes to the back and tells the artist what the customer wants; then the printers tell the receiving person what's coming, and so on. They spend a lot of time 'explaining' the job to everyone throughout the shop. With the proper software, the sales team only needs to enter the correct job information one time, and everyone sees it.
2. Will the software accept our means of production without headaches?
What I mean by that is, you don't want to squeeze a square into a round hole. Does the software fit with what type of business you are? Does the software have the ability to be edited and adjusted to complement your real-life production? Don't lie to yourself here because it could be an expensive mistake. If you're an apparel company that also does banners, can you create a process that allows the banner order to seamlessly slide through the correct channels just like it was any other job?
3. Will the software give me the data I need to help grow my business?
They say that numbers don't lie, and the perfect software will be able to give you data that you need and want to help grow your company. For instance, if your software has a built-in production log for employees, you can track job types. Over time, you'll have an average of the amount of time a specific kind of job takes. From there, you can determine the proper pricing adjustments that you may need. You can specify the number of orders you can produce each day. You can instantly see if specific jobs are profitable. Ultimately that's why we're working, we all want to be productive and profitable. Without numbers, you are just guessing and guessing while employing 20-30 people can be irresponsible.
4. Will it work for my business years from now?
Don't purchase business management software based on your needs now. Plan ahead. This should be an investment in you and your company. Purchase something that allows you to grow and scale up. Don't be enticed by an inexpensive tool that can help you now, be enticed by a tool that can help you five, 10, and 15 years from now.