"What exactly is that?" 
You hear it from your customers when they see something new. And you ask it yourself when you come across a new product or process.  
The tradeshow season is underway, and we're fielding this question as JDS launches a new printable heat transfer material. After watching a demonstration of the material, some will ask, "So… is this sublimation?" 
The short answer is "No." Heat transfer and sublimation are not the same. They are similar in some ways and share an important piece of equipment. However, they are very different processes. For those who are not familiar with heat transfer, here's a simple overview. 
Definitions
Heat transfer operates under a couple of different names – heat transfer vinyl (HTV) or heat transfer material (HTM). Whichever name your supplier uses, the product will be essentially the same. Heat transfer is a vinyl polymer that usually comes in a roll with a heat-activated adhesive on the back of the material. 
Heat transfer material is often a solid opaque color. The vinyl is cut into a simple shape, and extra material around the design is weeded away. It is then pressed onto a substrate, typically something soft like a garment. A good example is a set of numbers pressed onto a youth basketball jersey.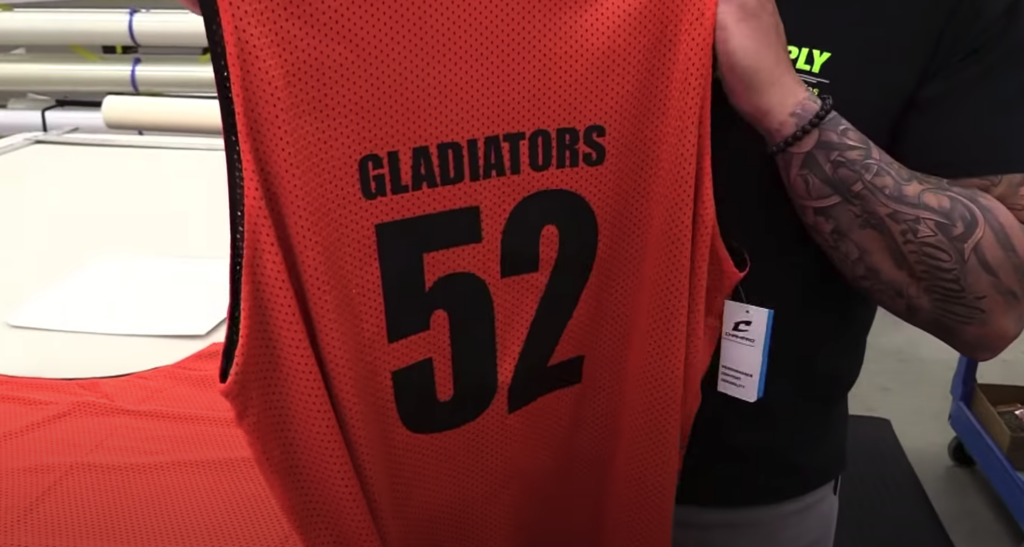 Opaque heat transfer is available in a wide spectrum of colors and finishes. Two or even three layers of varying colors can be pressed onto a single piece of apparel. You can create eye-catching designs and produce them quickly and affordably in small quantities. 
Printable HTM is also available and growing in popularity. It offers options that would never be possible by only using layers of opaque material. With print HTM, you can deliver full-color designs and intricate details. This is where the confusion with sublimation can begin. 
"What
e
xactly
is
it
?
"
Sublimation involves the transfer of inks. With the correct combination of heat, pressure, and time, the colors printed on a piece of sublimation paper become a gas. The ink molecules move from the paper into the polyester layer pressed against it. The ink molecules bond with and become part of the garment or substrate to which it's been pressed. The ink and the polyester fibers are now one. 
As the name implies, heat transfer requires the transfer of a separate physical layer of material. A wide–format printer uses eco-solvent, solvent, or latex inks to print a design onto the vinyl polymer of a print HTM. The HTM now carries the design to a substrate where time, temperature, and pressure are used to activate the adhesive on the back of the material and "stick" the HTM to the substrate. Even though HTM is thin – only two or three millimeters thick – it is still a layer that can be felt on top of a garment after being applied.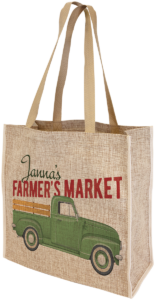 Suitable
s
ubstrates
Many substrates can be used for sublimation — as long as they are either made of polyester or have a polymer coating. Sublimation ink does not bond to uncoated, natural surfaces or fibers. 
In comparison, HTM can be applied to almost anything — cotton, polyester, cotton/poly blends, and even nylon. Hard, flat surfaces will work (as long as you can place it on the heat press) and so will textured surfaces made with a leatherette material. 
Equipment
r
equirements
Let's start with the common ground:  
Design

s

oftware

:

If you're creating designs for sublimation, you can use the same software for print HTM. 

 

Heat

p

ress

:

Here

,

the equipment is the same between sublimation and heat transfer. The temps are typically lower for HTM and the times will be shorter (some heat transfer

s

only require 

four seconds to activate

 the adhesive)

,

but you can use the same heat press for both processes. 

 
Now the differences: 
Plotter cutter:

Whether you're using single color opaque HTM for the letters in a logo or making full-color designs, you will need

equipment

to cut the edges around the material that will be applied. If you already have a plotter

cutter, it

will work with heat transfer material too.

Some HTM

can also be cut on a laser. However, before you begin, be sure to ask your supplier if the material is safe to laser. If it is, ask for recommended power and speed setting

s

.

 

Printer: To sublimate, you will need a printer that works with gel sublimation ink. Sublimation paper is available in rolls

;

however

,

sheets are more popular. Heat transfer material is typically sold on rolls that may be 20", 30", or 60" wide. If you already have a large format printer

that uses

eco-solvent, solvent

,

or latex ink, you can use it to print on heat transfer material.

 
Which
o
ne is
b
est for
b
usiness? 
The short answer is "both." It all depends on what your customers need today and where you see opportunities in the future.   
Think of sublimation and heat transfer as complements to each other rather than competitors.  
In areas where sublimation isn't the best option, heat transfer may be the solution. And vice versa. 
The more you learn about both and experiment with them, the more comfortable you'll become using them in new ways for your customers. Leading them to excitedly ask you, "What exactly is this?" 
To
l
earn
m
ore
If you have questions about sublimation processes or products, call 855–782–4657 to speak with a JDS sublimation specialist or visit our sublimation page. 
For more information on heat transfer material, call 855–661–2388 or visit our heat transfer page.