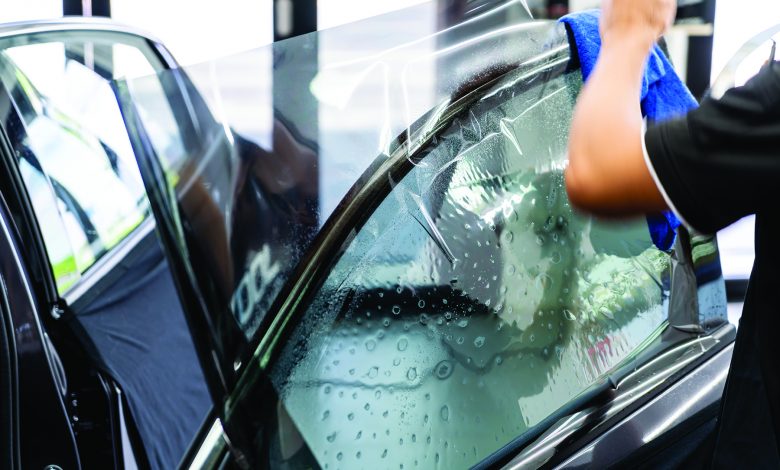 There are three main types of automotive film:
A non-reflective or dyed film absorbs the sun's energy-providing heat reduction. Dyed films do not interfere with vehicles' sophisticated wireless technology.
Metalized film reflects solar energy, resulting in high heat rejection.  These films are multi-ply to prevent a visibly shiny appearance.
A nano-ceramic film selectively interferes with light. The selective, ceramic coating allows the visible light to transmit while blocking the infrared light-allowing for maximum heat rejection and performance.
There are also a few common types of solar control architectural window film:
Reflective, a traditional film that is reflective in appearance. These films reject up to 98% of the heat, keeping homes and offices more comfortable. The films provide privacy, cut glare, and help to lower energy costs.
Dual Reflective films provide sun protection while reducing daytime heat and glare. The film also offers optimal nighttime views by decreasing the interior reflectivity of glass, providing a more natural view.
Neutral films are less reflective than traditional films, reducing glare and preventing heat gain, all while providing a natural neutral tone.
Exterior films are made specifically for exterior applications and cut annoying glare, block 99% of UV rays, and help lower cooling costs while providing a uniform appearance.
Solar safety and security films combine safety and security film with solar control properties to reduce the energy consumption of a building or home.