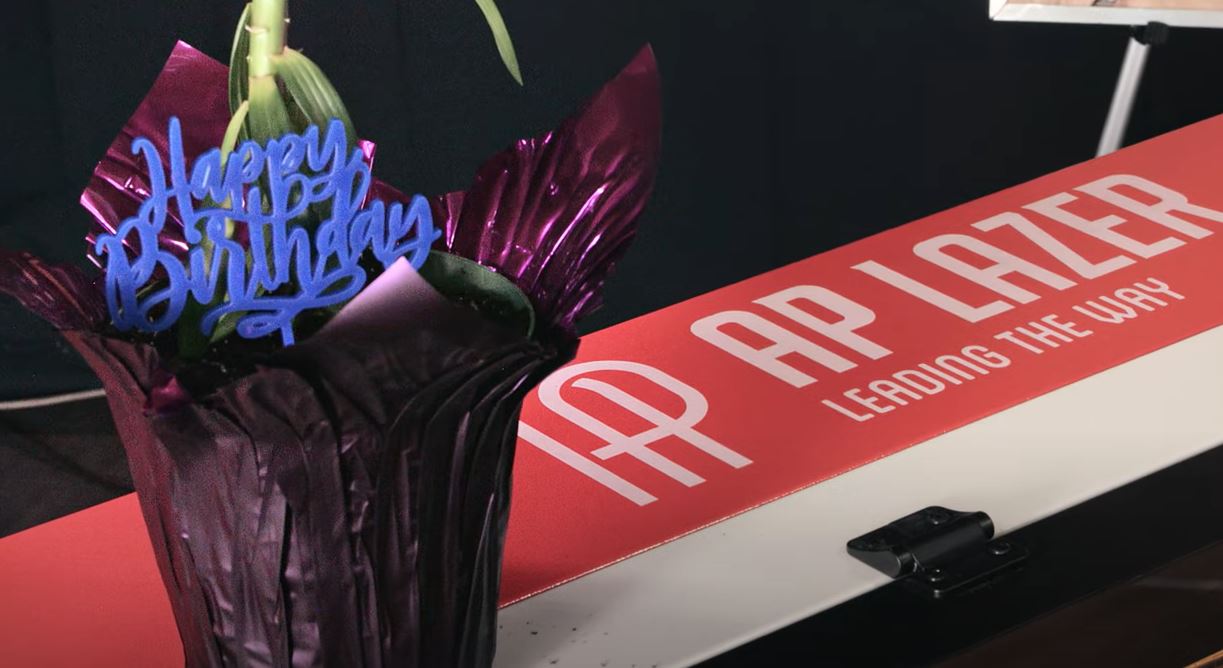 Laser machine owners receive custom order requests regularly. Creating unique, one-of-a-kind products on the fly can be a daunting task, especially for those new to lasers. If a customer needs that custom flare for a special event or birthday, follow the steps below to create a custom laser-cut cake topper in minutes. Easily apply these principles to any custom order.
Needed materials:
Sheet of 1/8″ thick acrylic
Cake topper image file
Step 1: Search for a design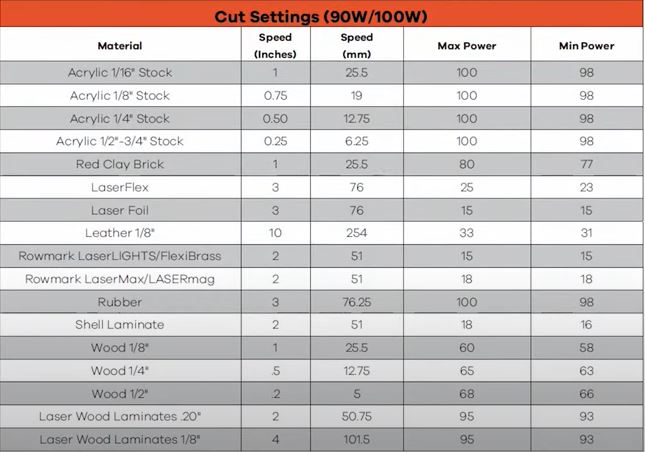 Using Google, search "happy birthday cake topper black and white"
Scroll through the image options and select the one you like
Copy the image
Paste the image into LightBurn (or other design software)
Step 2: Prep file for laser
In LightBurn, select "Alt" + "T" to trace the image
Separate the new image from the original
Delete the original file from LightBurn
Using LightBurn's toolbar, resize the newly traced cake topper file

The recommended size is 5″ H X 4″ W

Select speed and power settings

AP Lazer recommends .75 speed and 100% power for 1/8″ thick acrylic

Note: Machine speed and power settings may vary. Reference laser manufacturer speed and power settings database
Step 3: Laser-cut the acrylic
Place acrylic sheet in the laser machine bed
Send cake topper file to the laser from design software
Focus the laser head to the acrylic using the machine's focus tool
Select "origin" to set origin point and "frame" to outline the file size

Selecting frame ensures the file will fit within the desired material

Shut the lid & push start
Total run time: Two minutes
Total prep and run time: Six minutes
And there you have it — a piece-of-cake project.