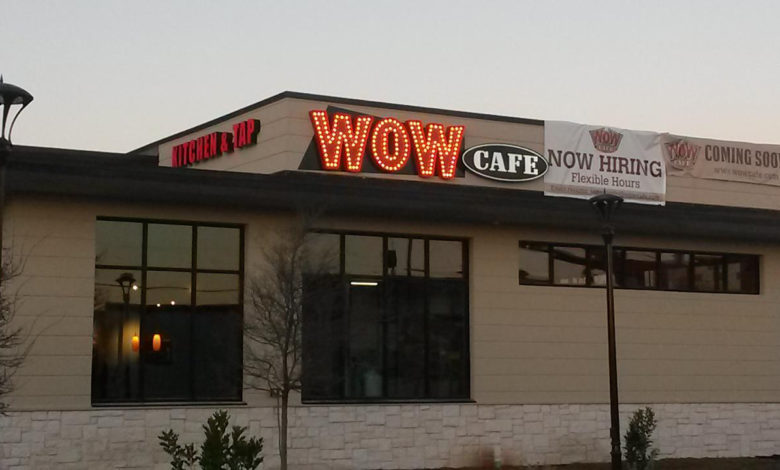 Let's take a look at some potential snares in channel letter jobs. As it goes with many different sign projects, it's mainly up to the customer to dictate how the sign will look. That includes having an accurate depiction of the sign.
"One of our biggest problems that we have is getting the right information," says Warren Sciortino, LetterFab Wholesale Channel Letters. "Some sign companies do a really good job on design. They do nice drawings; they show side views, LEDs, the whole thing. Then there are sign companies that are so unprofessional that you don't even know what to estimate because they don't give you any information."
Being in the wholesale business and having previous experience on the retail side, Sciortino has worked with manufacturers, sign makers, and customers directly. He realizes that it takes a lot of perseverance to win a sign job, but the end reward is worth the effort.
"If I was a customer and I had three sign companies making a presentation," explains Sciortino, "and two of them looked like they had put in half the work while the other one came with a professional drawing, I'm going to go with the professional drawing—even if the price is higher. I would feel more confident in the third company that they would do a good job."
Right from the start, sign companies can run into problems in the opening preparation stages of a project before winning the job. But assuming that piece is done correctly, the time would come to move to the actual work. Dealing with the components of the sign presents a couple of potential pitfalls.
"The most common problems with channel letters are the lighting and power supply components of the signage," says Asad Malik, Malik Lighting & Signs Services. "These two are the main components of the signage that cause trouble to most customers and require repair services after installation."
Lighting can be fickle, especially in earlier versions of channel letters. Today, however, LEDs have provided a dependable and longstanding solution. They are built to outlast their lighting predecessors, like neon.
"When we had neon, and I would sell a neon job," says Sciortino, "if someone asked if that sign would break, I basically said 'Yes, it probably will.' It's glass; sometimes it gets exposed. It's not as good as the LED signs."
LED lighting is rarely the fail point in signage. Sciortino estimates that they produced about 10,000 signs last year and had zero problems with the LEDs. The real "problem" with channel letter LEDs isn't the actual diode but its placement.
"Unevenly lit letters/shadowing can be a problem with channel letter signage," explains Rich Matas, Principal LED. "Channel letter depth, height of the sign (e.g., a 1-story-tall sign vs. a 20-story-tall sign), and face material (e.g., acrylic vs. vinyl) are things to take into consideration for channel letters to be properly lit."
Matas' colleague Daryl Foreman adds, "The most common challenge is coming up with a profile that can be illuminated and visually pleasing while being legible at the same time."
Finding a fix
Now knowing that these snares can arise, sign makers must have the fortitude to swiftly and accurately deal with them. When faced with situations that can impede a sign's completion, sign makers should first assess and understand the challenges.
"The way sign makers troubleshoot these problems is by observing these components that burn out most of the time when you have a signage outage," suggests Malik.
In addition to the observation step, the design phase included with the project needs to be clear and consistent with the intended message.
"Sign makers should pick a font, style, and color that's legible and can stand out from nearby signage and lighting," says Foreman.
With that comes the letters' production—measuring, bending, cutting—and the inclusion of the lighting component. Each step is no less important than the others.
Matas runs through the steps:
First, the sign's height determines the depth of the letter, so a 20-story-tall sign should use deep letters while a 1-story-tall sign should use shallow letters.
Second, utilize the proper LED module to match the depth and face material, so there aren't any hotspots. Principal LED assists with proper LED usage through depth charts, layout assistance, and other resources.
Third, make sure to match the LED module color to the face material color, so a red LED should be behind a red face, a green LED should be behind a green face, a blue LED should be behind a blue face, and a white LED for everything else.
In some instances, there will be failures after the sign has been finished and installed. In these cases, customers can turn to the sign maker or a maintenance professional for further assistance.
"The sign repair technician is the one who usually has to troubleshoot instead of the sign maker or manufacturer," says Malik. "The sign technician will test the lighting within the sign to see if it works. If that works, then most likely the outage is caused by a burnt power supply or ballast within the sign."
All things considered, when sign makers use the right products and put in a high level of work, most problems can be averted.
"If you do a good quality LED sign, it won't break," assures Sciortino. "When somebody buys that sign and puts it up, the chances of that sign not breaking is probably 99%. Every now and then, you might have a power supply go out, or somebody could have hooked it up wrong, but it's very few. You use 3/16-inch plastic, which is a nice, thick plastic. You use .063 backs. You're building a quality letter at a pretty good price."