The year 2020 may have changed how we dress for success, but it has not spoiled our need to express ourselves. Most have abandoned business casual for comfy cozy, and since we are all trying to get some more steps in each day to keep us healthy (and sane), the sock drawer is seeing more action than ever before.
In this new normal, graphic clothing and accessories have certainly helped people to connect at a safe distance. Personalization and decoration are trending on a variety of items from head to toe.
While knitted sock designs continue today, manufacturers and mills typically require high-volume minimum orders making custom socks in small runs costly and prohibitive. Over the last decade, sock decorating for short runs has become more and more available as decorators utilize several sock-decorating methods, including DTG (direct-to-garment), sublimation, vinyl transfer, and 360-degree printing. All of these decoration methods are expanding as customers learn about sock customization options. It's an affordable way to personalize gifts any time of the year.
Popular design trends for this growing market include cropping heads in photos for full coverage designs. We see an increase in this design, especially with pet lovers. With immediate access to digital devices, photos are easy to capture, share, and print. This access to digital images makes them a popular option for printing on socks.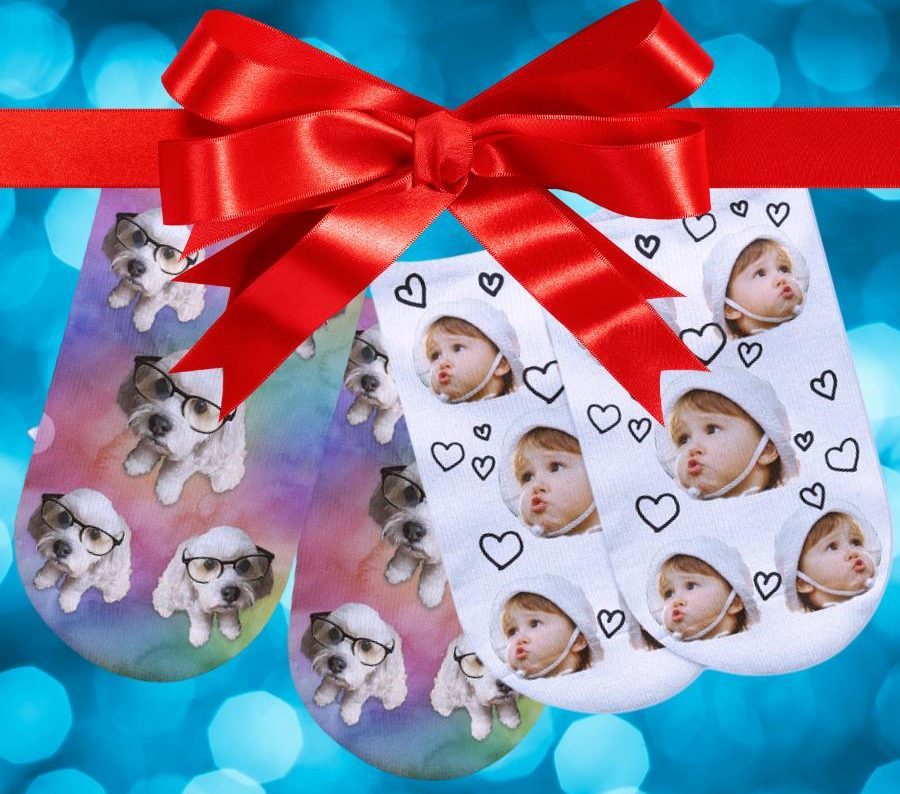 Sport sock designs are another growing area. Sports enthusiasts and players are customizing socks with team logos, player names, and numbers.
While demand is not what it was pre-COVID, people are still designing and ordering custom socks. The absence of large gatherings has significantly reduced the need for event-related custom socks like sports teams, fanwear, reunions, company parties, and the like. However, as online shopping continues to increase, so do retail sales for gifts for all occasions.
Customizing a pair of socks provides an excellent way for people to connect with their loved ones, coworkers, and more in a unique way. It has become as personal as sending a greeting card.