Tips
Values of Great Shop Owners
Here are four values that great shop owners prioritize.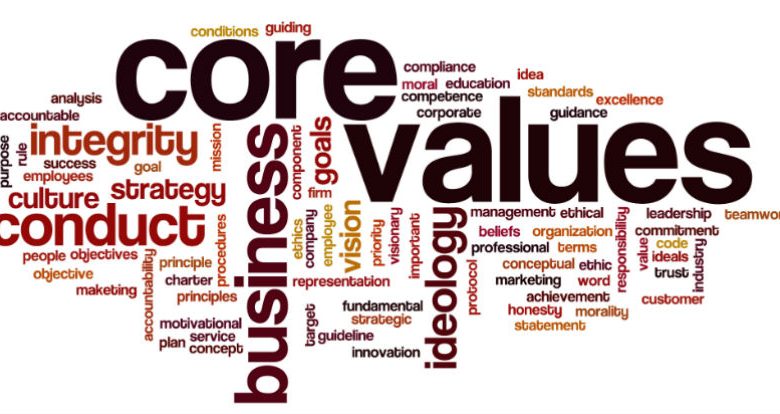 There are shop owners that are good at what they do, and their businesses grow steadily because of it. Then, there are great shop owners that excel at cultivating a meaningful work environment and are known for providing a remarkable customer experience in addition to a stellar, sought-after product. The difference between the two comes down to values and what each type believes is most important in maintaining a successful business.
Know which category you fall into? Here are four values that great shop owners prioritize:
Recognizing and meeting the needs of employees because they are a business's greatest asset. No one is going to vouch for a company quite like those that keep it alive. A shop owner that is worth their salt knows that a business and those that work for it have a symbiotic relationship. Keeping good, happy employees around is the best way to ensure a company's longevity and ultimately increase profits, as well as customer satisfaction. Unhappiness is contagious, which makes it easy for unfulfilled staff members to pass their negative attitudes on to the coworkers and customers they interact with, especially during high-stress times or challenging situations. A good shop owner may recognize when it's time to cut the cord with difficult workers before the negativity escalates, but a great shop owner makes it a priority to ensure employees are satisfied and inspired to do their best.
Understanding the long-term impact of the customer's experience and striving to make it positive and memorable. It's incredible what a handwritten thank you note can do for a company's ROI. Getting folks to spend money during monthly sales is easy compared to getting them to come back and pay full price later on unless they genuinely believe that the business cares about their feelings and well being. With transactions and interactions containing less and less real-life communication, the most memorable way that a company can stand out is by involving more humans and less technology. Encourage your salespeople to send out handwritten notes to new customers after they've received their purchases. Give your biggest spenders a follow-up phone call and take an interest in how things are going for their organizations. Practice the art of "surprise and delight." Don't always lead your clients to expect discounts or special treatment but do sprinkle in new exclusive experiences to keep them happy and excited about your services. If you can blow your customer's mind on occasion, they will undoubtedly keep you in mind.
Placing emphasis on seeking out solutions and improving the company as a whole. A great shop owner understands that this concept applies to everything, from the very obvious to the very mundane. Great shop owners ask more questions and instill more practices that will benefit the customer base and the employees as a whole. For example, changes in the way a company processes credit cards, the way orders are taken, or the way customers can troubleshoot a problem with the help of staff. Betterment in all areas can make a difference to how a customer perceives and decides to use a company. Because good communication and honest opinions foster improvement, great shop owners must trust the process and have an open mind, and, sometimes, thick skin. They must also promote an environment that facilitates assurance between management and staff, like the assurance that ideas will be listened to, considered, hashed out, and then acted upon. If management listens but does not act, the trust falters. If management acts but does not listen, the trust falters. Great shop owners can listen to criticisms, curate the right ideas, and put the best people in place to make improvements a reality.
Embracing change and encouraging their own personal growth, as well as the growth of their employees. Folks work well when they have goals, and they work their best when they have a great leader or a team that empowers them to reach those goals. Shop owners that sit down and create a list of yearly, monthly, or even weekly achievements stay on track and find it easier to help others do the same. Change is inevitable and a mark of a growing business and those that can adapt and lead others actively during times of development are more likely to be successful-both personally and professionally-than those that tend to ignore challenges or delay decisions that require uncomfortable compromises. Great shop owners embrace the difficult and act with confidence, as they understand that experience brings on growth and self-betterment.