Tips
Using Premium Packaging to Leverage T-Shirt Sales
Here are three ideas for packaging you don't want to miss.
Remember those four Ps you learned long ago in marketing 101? Price, product, promotion, and place? The forgotten fifth P, packaging, is what can separate you from the competition and lead to increased sales.
Packaging presents your product in the most attractive way possible. It says a lot about the price and value of the product, and it's what the customer sees when they are looking to buy. It promotes a purchase and even reorders.
Here are three ideas for packaging you don't want to miss.
OUTSIDE PACKAGING
What holds your custom T-shirt? Do you use a custom-printed box or bag? Even adding a custom sticker to a plain box lets the customer know they are getting an order from you. Amazon uses a simple smile to let customers and potential customers know where the purchase came from. Custom stickers are easy to get made and slapping them on the outside of a box will only set you back a few extra cents.
Do you have a retail store? Wrap each shirt in printed tissue or use tissue in your logo colors to package the shirt. If you sell at craft fairs or vendor markets, package your sale in butcher paper that has been stamped with your company name. The purchaser will be excited to present the item as a gift.
HANG TAGS
Personalize your shirt with a hang tag. Let the customer know where their apparel came from and more importantly where they can get more. Your hang tag can be something you cut from cardstock to help customers remember you.
Is your niche car shows? Your hang tag could be cut from cardstock in the shape of a car with your company name, address, phone number, and website stamped on it. Do you specialize in baseball teams? Cut out a baseball bat to use as a hang tag with your information printed.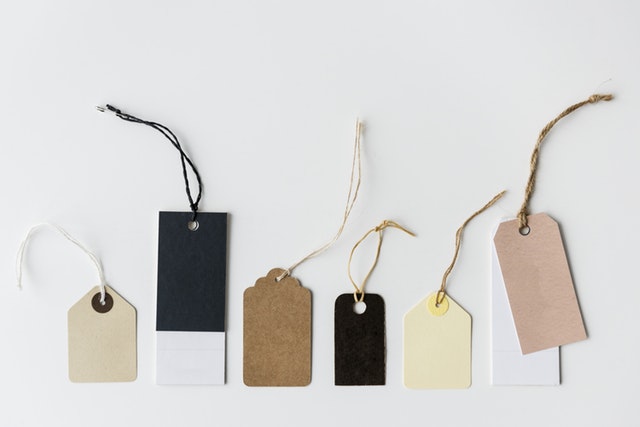 If you are not that creative, even including a business card promotes your business. There are many sites to help you create a professional, low-cost business card.
PROMOTIONAL INFORMATION
With every order, promote other items you carry. Are you delivering shirts to a baseball team? Include spirit wear items and even add-ons like window decals. You can use the same team logo to create shirts for the parents, T-shirts for the player, and personalized items the player may need such as a bat bag, cinch sack, or rally towel.
Did your customer purchase a St. Patrick's Day shirt? What other offerings might they like but did not see? Use this sale to garner another.
Packaging is the first thing the recipient may see. Good or bad, it can define your business. Take a little time to make it stand out.