Tips
Springtime Pointers for Shops
Calling all decorators-now is your time to network!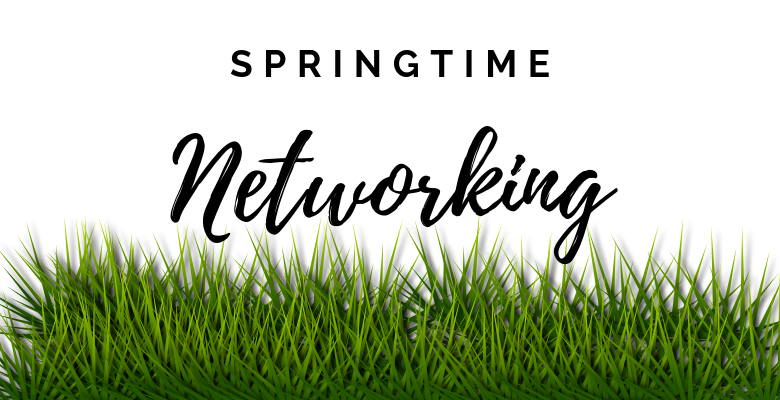 Spring is here, yes! Aside from the pollen, this is an excellent time of year, and doubly awesome in our industry. It's the time when people begin moving around, the weather warms, and outdoor activities pick up. For me, it's mountain bike season.
The change of seasons means it's easier to network and find market opportunities, new and improved products, and more decorating chances. Why? Simply because more people are available and looking for decorating services for seasonal activities.
They always say, be first or be last, but never in the middle. So, get out to your local networking events early and start meeting other business owners. Interactions like these can help keep you top of mind during decision time. Get out to the local sports and camp signups so you can make yourself visible to those organizations, their staff, other vendors, and parents. Visit your local schools and get leads on where the kids are heading this summer. Tap into the outdoor hobbyist markets and your local resorts. Just get out, enjoy the weather, and start up a heap load of conversations. If you like to start relationships face to face, there's no better time to gain local business than springtime.
If spring is nothing else for you, make it a perfect setup for summer business. We are all coming out of our slumbers, and are more anxious than ever to stretch and connect with others. Your local nonprofits are getting their supplies together for summer projects, travel groups are prepping for summer adventures, local organizations are getting ready for outdoor events, and everybody needs decoration services as they look to draw attention to their agendas.
Remember spring is in, summer is up, and everyone loves a value play-so think creatively. What do people need? What will be useful? Keep parents comfortable and refreshed with a decorated hat and cup combo while they cheer on their kid's sports team. A beach towel and umbrella bundle is also a good bet for any outdoor activity. Could a monogrammed tie, shirt, and pen combo stand out at a networking event? It's your job to fulfill your customers' needs with the right solutions they may not even know about yet.
It is time to blossom into new networks, remind current clients who you are and what you do, discover new customers, and use your yearly awakening to explore creative offerings that will give your customers added value.