Tips
Quality Photography for Your T-Shirt Business
Here are a few tips on taking quality photography of your products.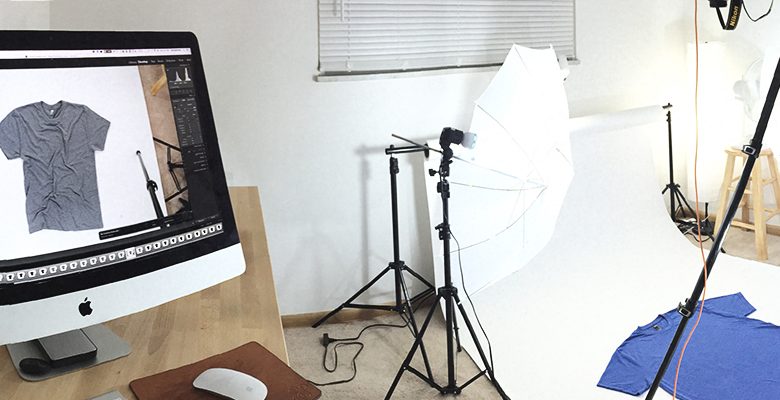 Entrepreneurs wear many hats. You're an accountant, consultant, creator, and most importantly, a marketer. A lot of times you fall into these positions. Some are strengths, while others may be weaknesses. In marketing, there are many aspects, but have you thought about fulfilling your role as a Photographer? Having quality photos for your T-shirt business can increase your sales.
Here are a few tips on taking quality photography of your products.
Let There Be Light!
One of the most critical needs in quality photography is lighting. Lighting your subject or item is essential. When it comes to photographing your T-shirts if you don't have access to equipment, you can use what's available, and that's daylight. Natural light is one of the best forms of light. You can place your garment on a whiteboard or non-distracting background in front of some window light. Using a bird's eye view with a phone or camera, you can produce some fantastic results. If you want to take photos in the evening with less daylight, you can find some inexpensive lights from your local hardware store. You can diffuse the light by cutting up a shower curtain and clipping it to your light. This will create soft light.


All images courtesy Transfer Express
What Camera Do I Use?
Most people feel the need to buy an expensive camera to take amazing photos. Contrary to popular belief, you may have the right tool already. Yes, your phone! Many current models of phones have fantastic picture quality. If you have a recent Samsung Galaxy or iPhone, these phones can take great photos. There are settings within your phone that will allow you to set your ISO, and the other settings will be set automatically for you. Don't be afraid to use what you have. If you have the budget to buy an entry-level DSLR camera, these will typically cost between $500-$800.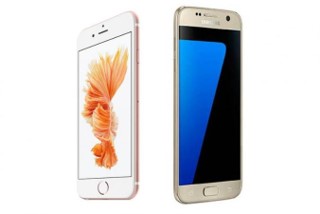 Take the Shot
Take many shots! In today's digital age and with storage, it's easy to take many photos. When choosing your photos, you want to make sure you have a nice background. Feel free to get creative and lay your shirts on a wooden or simple texture. You do not want a background that is too distracting and will take away from your garment. You can also use a plain white board and lay your apparel or items on it. When taking the photo, you want to make sure your exposure is correct. A good rule is to make sure the colors are true to how you see it in person. You do not want to deceive your customer. Additionally, have a steamer handy to get rid of any wrinkles in your shirt, unless you are going for that type of look.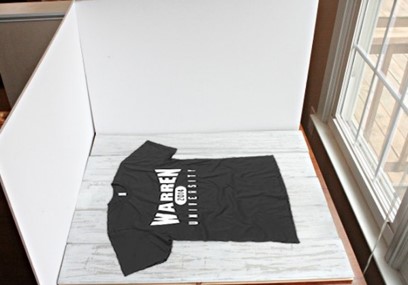 Use Models or Body Forms
If budget allows, you can always hire a model for your apparel photos. If not, ask your friends! Customers love to see apparel on an actual body or body form, especially if they are ordering online. Prospective customers cannot touch or feel your product while shopping online. Excellent image quality should attract and bring those potential customers in. Having your apparel on a body form allows the customer to see its true fit. As the same rule above, you do not want the model to take away from your T-shirt, so make sure when directing your model you instruct simple poses. Some posing tips for T-shirts:
Hand(s) in pocket or back pocket
Chest is centered towards the camera
No crossing of the arms
Hands to side
Looking directly at the camera
Looking away

Be Your Own Photographer
Remember, don't overthink it. Be sure you have light, a plain background, and a camera. If you do not have the equipment, you can always rent cameras and lights from a local camera shop or online rental company. Enjoy learning the process and don't be afraid to experiment. Create some tees and give these tips a try!