Tips
Managing a Multigenerational Workforce
Better understand, motivate, and retain your most talented workers, regardless of which generation they hail.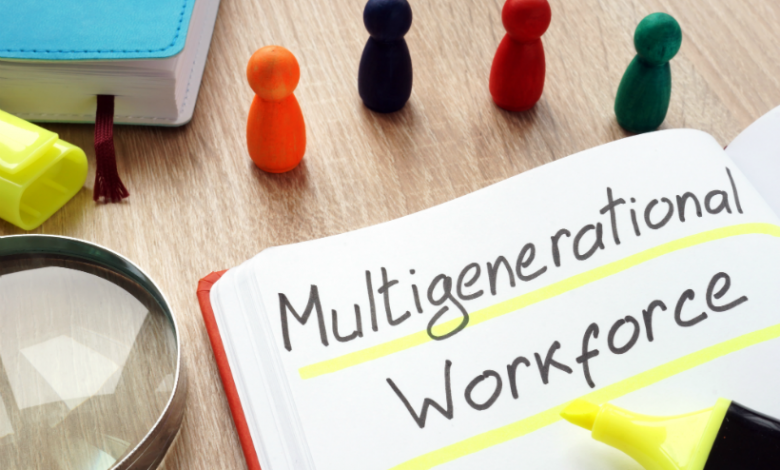 Today's workforce is changing rapidly, and we're starting to see critical trends that will ultimately determine what makes up a successful 21st-century workplace. With four generations currently in the labor force (Baby Boomers, ages 55-72; Gen Xers, ages 40-54; Gen Y, or Millennials, ages 21-39; and Gen Z, 20 and younger), there is an increased focus on how to manage multigenerational employees. It's incumbent upon managers to better understand, motivate, and retain their most talented workers, regardless of which generation they hail.
A WORKFORCE OF OLD FARTS & UPSTARTS
The retirement age in the U.S. is ever climbing. Never before in the history of American business have we perused a company's payroll list and noted such a widely spaced age difference of the people working shoulder-to-shoulder. Don't believe me? Head down to your local supermarket, fast-food restaurant, or maybe look around your shop.
The first key to managing the mish-mash of cultures, values, and beliefs is to understand what makes the different generations tick. Of course, this requires some stereotyping as you make broad-brush, age-based assumptions about certain people. In this case, the generalization is better than assuming everyone operates the same way. If you think everyone who works for you is motivated by the things that keep you going, wake up and smell the double shot, non-fat, mocha latte, my friend.
An old proverb says, "people resemble their times more than they resemble their parents." In the '70s, Dr. Morris Massey was one of the first behavioral scientists to recognize and develop the concept that people adopt personal values that reflect the times when they were in their early teens. If you wanted to begin to understand a person, find out what their life was like when they were about 10 years old. Were economic times hard? Did they live in an age of abundance? What then-current events shaped their worldview?
Take a closer look at what each generation considers a desirable work environment, the ideal boss, the preferred means of communication, and what their attitude is toward technology. The comparison is eye-opening.
BABY BOOMERS
Baby Boomers have lived through some very tumultuous, yet prosperous times. If born between 1948 and 1963, you are a member of the extremely optimistic, driven, and somewhat egotistical generation. Baby Boomers have defined themselves by their accomplishments on the job front. Boomers tend to prefer a more casual, team-oriented work environment. They can celebrate triumphs together, and no one person has to shoulder the blame alone for failures. The ideal boss is a friendly equal, smoothly fitting in as "one of them." Otherwise, it is likely a love/hate relationship with authority.
When you can grab a minute to talk to one of us, be personable, be in touch with your feelings, and be sure to engage in two-way communications. Conflicts are usually resolved democratically and consensually among Boomers.
When today's business owners candidly evaluate Baby Boomers' strengths and weaknesses, there is plenty to work on and consider.
GEN X
People in their 40s and early 50s have had multiple labels placed on them as a group. Along with Generation Xers, they've been called the 13th Generation. In short, Gen Xers are very independent, self-reliant, and cynical. Remember, these are the kids that early Baby Boomers made into latchkey children. They've had to make it on their own. No one was home to prepare dinner, let alone a snack when their school day was over. They had to learn to fend for themselves. Utilizing the skill of being resourceful on the job is a secret to managing Gen X employees better.
Gen Xers view the work environment as one that is fun, functional, and not necessarily located at your place of business. That could be a problem when your screen-printing presses and embroidery machines are sitting in your plant. Their ideal employer is very accomplished in their eyes. That may surprise some of you that have the impression that Gen Xers are unimpressed with authority, but it is your competence they admire. Gen Xers want choices. They revel in learning new things and nourish in the retention of skills and knowledge that they will need now and later in life.
They probably don't see the job you have for them as one they will hone from the cradle to the grave. Most Gen Xers fully expect to have more than eight different careers/jobs in their adult lives.
MILLENIALS & GEN Z
It's interesting to note that millennials would typically choose workplace flexibility, work/life balance, and the opportunity for an overseas assignment over financial rewards. If you employ these generations, take a moment to review if you do the following:
Dole out salary adjustments in small increments
Run an unorganized workplace
Share stress with employees
Turn the other cheek to bad behavior
Ignore employee suggestions
Skip performance reviews
Micromanage
On the surface, these don't seem inappropriate, but these are the things managers do that drive younger employees crazy, pushing them to consider working elsewhere.
Contributing Forbes magazine columnist, Karen Higginbottom, lists the seven things employers should know about the Gen Z workforce:
Their parents have the most considerable influence on their educational and professional decision-making, but the perspectives of friends and teachers are valuable too
Curiosity is the strongest motivator for choosing a course of study. Money also helps, as does the chance to help people
They're interested in entering the workforce without higher education, but fear it
They're very entrepreneurial
Work-life balance and job security are the two career goals most relevant to this generation
They want lots of information
Gen Z may be less optimistic than millennials about their work opportunities
CHANGING WITH THE TIMES
In a multigenerational workforce, there is potential for negative stereotyping. Older workers may perceive millennials and Gen Z workers as entitled, technology-dependent, socially aloof, and too eager to challenge norms. Younger employees could see previous generations as being stuck in their ways, difficult to train, and too stodgy. Generations X, Y, and Z tend to be less receptive to an authoritarian style of leadership, and generally prefer frequent and immediate feedback.
Today's business owners and managers need to be aware of and overcome their unconscious biases and reward workers for trying new things. It's the only way a corporate culture of innovation, respect for experience and accomplishment, and an informed assessment of risk/reward can develop and flourish.