Tips
How to Equip Your Front Line
Set parameters for your staff on how to deal with potential customer problems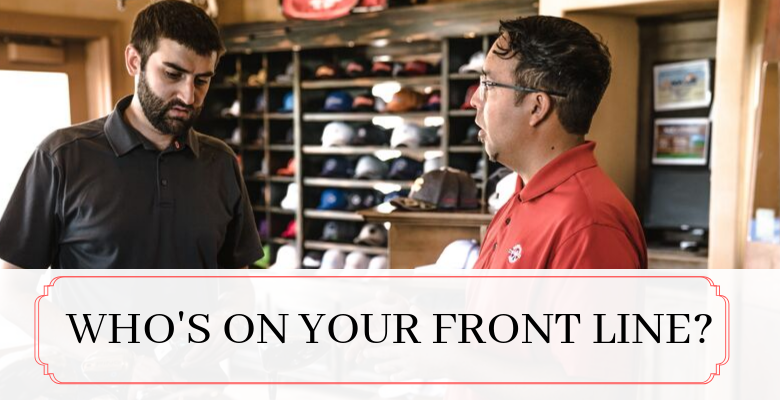 The people that make up your front line — whether they are your embroiderers, customer service reps, or part-time staffers working on the retail floor-need to know how to handle situations that involve a potential problem. Clearly define the amount of authority they have regarding how much time and money they can invest in correcting the job at hand.
As an example, you can set a dollar limit for the staff interacting with customers, so that they know just how far they can go with the customer to correct the concern. Replacing one item is radically different than promising to redo the entire order. Come up with some guidelines that allow your team to act immediately to solve the situation, within reason. Set a timeframe of how fast and how soon the corrective action will take when redoing an order. Determine if you would ship to the customer, deliver to them, or have them come back to your business.
It is reasonable to expect your input and final say on any significant concerns, such as replacing an order or returning an entire shipment of the incorrect product. By establishing some guidelines with your staff about when you need to be involved in a correction or decision, you are protecting both yourself and your team members.
As the owner, you need to make the decisions that involve significant delays or significant unexpected expenses on a job or order. In those situations, you will also have the opportunity to deal with the customer personally, and that may make the difference in keeping them as a customer. Bringing a complaint to a business can be intimidating for the customer. When that customer's complaint is addressed immediately and appropriately by someone that can make a decision or get to a decision-maker promptly, it says a lot about your company.
When you experience such a lousy evening at a restaurant that you bring it to the attention of your server, you expect some result to correct the situation. A replacement of the meal, a reduction of the bill, a complimentary dessert, something. If you leave the restaurant with no adjustment to the tab, no considerations, or no offers toward a future visit, are you very likely to return to that business? Probably not. And you are likely to share your less than stellar experience with others. This same risk applies to your business. An unresolved issue can turn into a wrecking ball that you are unable to control, much less eliminate.
By having clear and reasonable guidelines set, you protect your risks and empower your team to make the best decisions promptly and professionally. Set parameters that allow your team members to do the right thing, or let them know you're there if they need help with a resolution. These simple tips will help your business run at its best.