Tips
Don't Slow Your Roll: 5 Activities To Keep Business Rolling
Sponsored by JDS Industries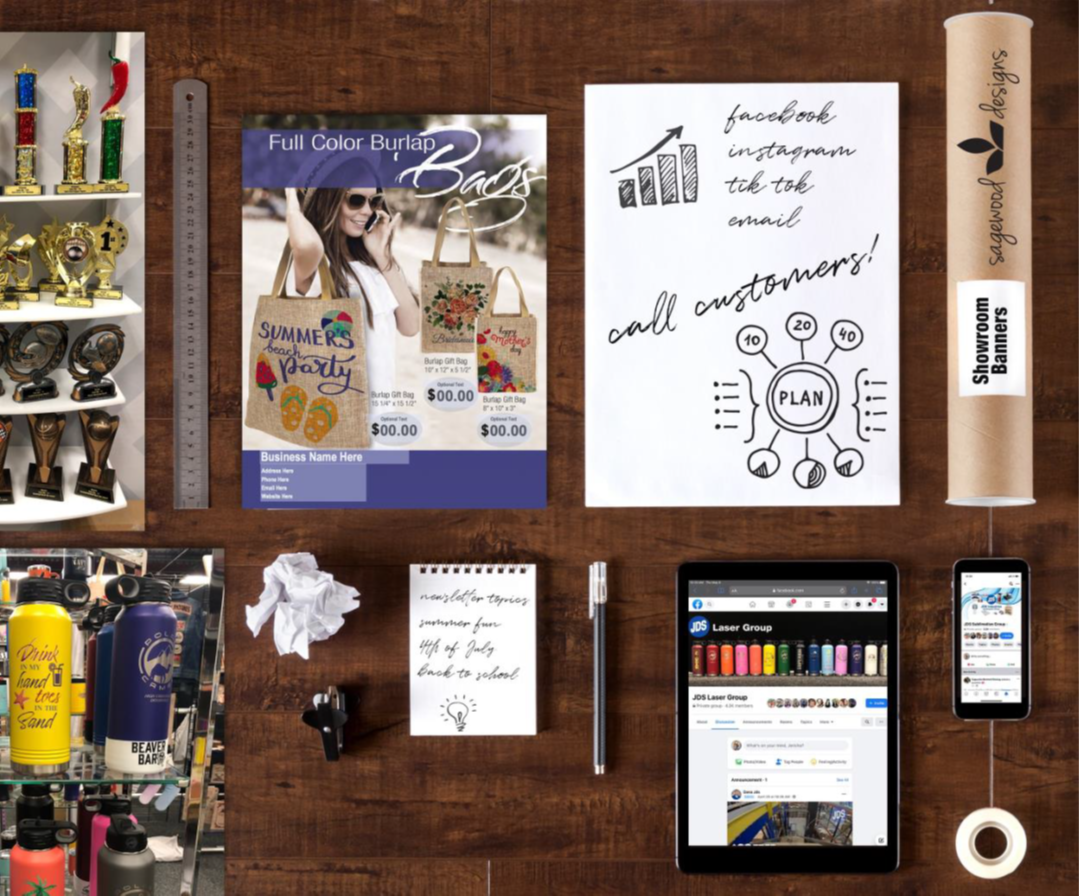 As the country continues to recover from the economic downturn of 2020, dealers have a variety of different experiences. Most are finding 2021 to be significantly better than last year. Some find 2021 to be almost overwhelming as orders come in faster than they can get the work done. One thing everyone is feeling is gratitude for the work they have and hope it can continue.
If you want to see orders rolling in, it is going to take some effort. Where should you put your efforts? The list below offers five activities you can do to keep sales rolling all summer long.
Post on social media
To stay in front of current customers and reach new ones, you need to go where they are spending time – a lot of time. Facebook is estimated to have more than 200 million users in the United States. YouTube reaches 74% of the adult population. Instagram has 130 million users.
If social media is new to you, don't let it intimidate you. Start with one post a week. As you become more comfortable with the medium, post more often. Be yourself. Talk on social media like you would to a good customer. Social media is a great venue to share pictures of your work and showcase new items. Use it to spark ideas and answer questions.
At JDS, we help our customers by offering free access to a complete library of product images they can use in social media posts. We even provide pre-made social media graphics that are ready to post for beginners or those short on time.
Email customers
Email is one of the quickest, easiest and cheapest ways to reach your customers. Tell them about new products, offer advice or send reminders like "Hey, need a personalized gift? We got you covered."
Start with a short email once a month. If you don't have a list of email addresses, now is the time to build one. Ask for email addresses every time you make a sale. Offer email signup on your website. In the beginning, it doesn't matter what tool you use to store addresses and send emails. It can be an Excel sheet, business software, or proprietary email service. The important thing is to start.
And remember, people have short attention spans! Other businesses are also emailing your customers, clamoring for a sale. You can stand out by being thoughtful, helpful, and brief. At JDS, we help our customers send effective emails by offering editable fliers and product images to make it easy and fast for you to market your company.
Spruce up your showroom
Another activity to keep business rolling involves refreshing the "customer-facing" part of your company. This can be a physical showroom or a website, or both. If you have a showroom, start by removing items that are no longer available. Next, clean, dust, and rearrange your showroom. Last, add new products to your displays.
On your website, update your landing page to give a new look to visitors. Again, be sure to remove items no longer available and add new products.
Pick up the phone
This one may seem a little "low tech," but never underestimate the power of reaching out directly to people. The easiest calls to make are to people who have already bought from you. Look at what they purchased and when. By knowing what they purchased in the past, you can suggest similar or even complementary products. Knowing when they bought allows you to remind them of upcoming events like birthdays, anniversaries, tournaments, and awards ceremonies.
Remind them what they bought in the past and have a couple of options in mind to suggest. And starting this year, build a calendar of events that you can refer to next year so that you can get the jump on your competition.
Continue your education
If you hope to keep business rolling, you need to continue learning. Industry publications and emails are an excellent way to continue your professional education. Two other essential resources are "how-to" videos and online peer groups. Your colleagues have a lot of experiences they're willing to share. Their responses to your questions will often come in near real-time.
Many of us are visual learners. Watching videos is an effective and efficient way to learn and grow. At JDS, our YouTube channel has over 15,000 subscribers who watch hundreds of videos with product overviews and how-to instruction.
We also administer two private Facebook groups exclusively for our customers. The JDS Laser group has over 4,300 members. The JDS Sublimation Group has more than 3,200 members. Use these groups, and their members, for ideas, inspiration, and answers to common problems.
We've thrown a lot at you in a short time. It would be easy to just move on to the next article or get back to your "real" work.
Instead, we challenge you to choose one activity from the list above and start doing it. Pick just one. Heck, pick the easiest one! But pick one. Now, set a deadline when you are going to complete it. Don't give yourself too much time. (Especially if you chose an easy one.)
Now share your project and your deadline with someone. Tell your spouse, business partner, boss, coworker, son, daughter. You get the idea. Once you share your goal, you become accountable, and you are much more committed to reaching it. When you complete the first activity, congratulate yourself. Then pick another one. And another one. And another one. Next thing you know, you will be looking back on a very successful 2021.