Tips
A Word on Knowing the Competition
As a heat printer, you may be asking yourself, "Who are my competitors?"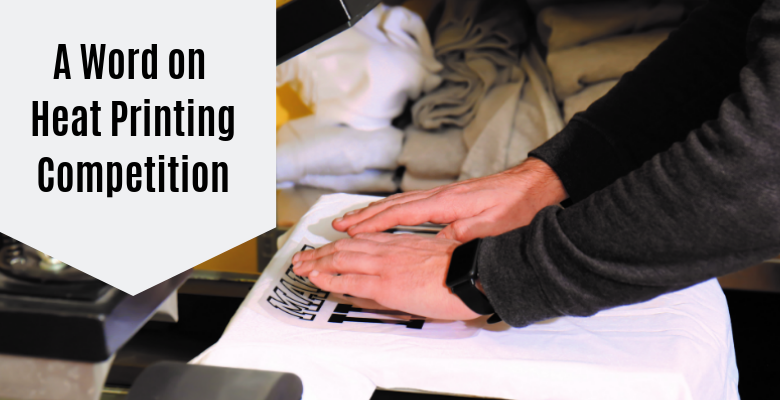 If you're a decorator with your own clothing brand business, you're competing for closet share, which means the competition can be any retailer that sells apparel. This should inform our choices on design, pricing, marketing, and almost everything else. This is also where you can shine with your personalization technology. How many retailers can take a brand name item and personalize it?
If you're decorating within the traditional uniform and spirit wear space, the competitors are anything but traditional anymore. Typically, you would compete in this space against a local screen printer or embroiderer who had a relationship with a league or school. With the rapid consolidation of the local sporting goods dealers across the country and the entry into the local space by national companies, the competition is fiercer than ever. This competition seems to be focused on providing a more expansive product offering, including communication tools for teams, on and off the field apparel options, and team stores that make ordering and organization easier. Knowing that, how can we differentiate our offering? This drive for simplicity by larger companies leads to a lack of options when it comes to finishes and creativity.
If we are truly competing for attention at events, our competitors are varied. There are food vendors, the actual games or event itself, and whatever businesses are around the event location where people would leave to visit on breaks. This means we need to create an experience around the printing of a potential customer's items. How can we make it interactive? How can we create a sense of urgency to gather around our decorating area?