Tips
A Picture is Worth a Thousand Words
Discover how using an image can make the sale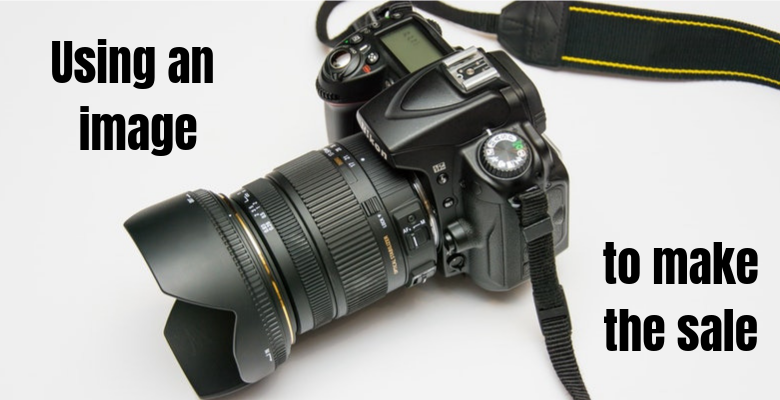 One of the basic tenants of sales is that people have to know what you have to sell if they're going to want to buy. It's so basic that people often forget that knowledge is part of the equation. When selling something like a decorated garment, a picture can often be worth a thousand words.  The question is where do you put those pictures, so your customers see them, and how do you use those pictures to impart a sense of your expertise?
One way to get the message out is with Pinterest. As I've said before, Pinterest is about inspiration and getting ideas for items you want to make or buy. Company Pinterest boards (these are EnMart's boards) allow you to showcase different aspects of what you do. You can create boards around a specific event or theme,  or make boards that feature a particular product decorated in different ways.
Another way to spread the word about your offerings is to share pictures of what you make with your suppliers. You can use a supplier hashtag to alert your suppliers to a photo that might interest them. Suppliers love getting pictures of garments and products that were made with the items decorators purchased from them. This not only gives you the opportunity to showcase the products you use, but it gives you a chance for that image to be re-shared on Facebook, Twitter, etc. Not all the people who follow your suppliers are going to be in your potential market spheres, but some of them might. Plus, having work shared by your suppliers gives you a bit of decorator credibility. Your finished product is good enough that it's presented as an example of what's possible.
As a writer for industry magazines, I know I'm always looking for photos to illustrate the pieces I write. This can be another fertile ground for pictures of the items you create. Most of the time, when a writer needs photos for a piece, they will put out a call on social media, asking for pictures of work that centers on a particular discipline, type of garment, or theme. If you are planning to submit a photo for publication, it needs to be at least 1MB and 300dpi.  Magazines can work with less, but the odds of your picture getting used are better if you stick to those guidelines.
One last bit of advice, which goes for any photo you use anywhere: Make sure your photos are the best possible quality. Yes, you can take a good picture with the cameras on most phones, but an investment in a decent camera might be worth it. This is especially true if you're offering your products for sale online.  Pictures are the first impression a customer forms of your products, so make sure you are visually putting your best foot forward. Taking quality pictures may be more time consuming and perhaps more costly, but the benefits will far outweigh the drawbacks.