Tips
5 Reasons to Jump into Sublimation
Find out why dye-sublimation printing is a solid investment.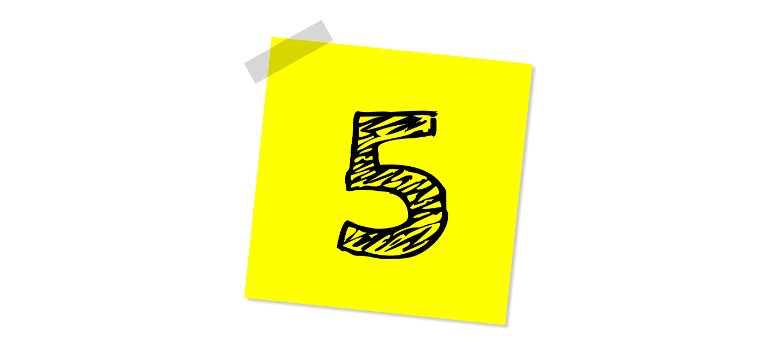 So you're considering jumping into dye-sublimation. What a wonderful decision! There's a number of practical reasons why you should proceed with a green light, but the big one is simple-there's a lot of room for profit. On top of high profitability, sublimation production is relatively easy. No mess. No cleanup. No harmful sprays. NO weeding tools.
Let me say that again. NO WEEDING TOOLS! HALLELUJAH!
All joking aside, the convenience of production and the opportunity to make more money faster has propelled dye-sublimation printing to the forefront of the personalization industry. If the idea of increased profit potential, alone, doesn't solidify your decision to dive headfirst into dye-sub waters, here are five other reasons sublimation printing is a solid investment.
1. Incredible substrate variety.
There are quite literally thousands of products that can be sublimated. Depending on which market/demographic/business-type your company attracts, you can (and should) be strategic about your customized offerings. Keep in mind that even though there are thousands of different sublimatable products on the market, this does not mean you should offer 1,000 different items to your customers. This will not only overwhelm your customers and your production staff, but it can also be detrimental to your business if you have little experience printing certain items. Truly successful sublimation printers are the ones that limit themselves to what they are great at and double-down on their strengths.
2. High potential for targeting specialized markets with ease.
Despite the common-felt need to provide personalized items for every type of customer, it's more strategic to focus on a particular market and provide items that will complement that market. Sublimation printing makes this easy and attainable. Take the pet industry, for example. Determine a selection of sublimatable items that you project to do well: pet bandannas, Ts, collars, dog tags, leashes, custom pet pillows, etc.
Create a marketing campaign around these items. Social media can do wonders for your ROI! This includes customer-friendly messaging and high-quality images of these decorated pet products being utilized in daily life. For an extra boost, create digital/print advertisements pushing your pet-specific product offering and host them in all the places pet-lovers are guaranteed to visit.
3. Ability to take one great product and saturate multiple markets with it simultaneously.
If your business already caters to a wide variety of customer demographics (many established personalization businesses do), consider selecting a single sought-after item and promoting it in a way that appeals to multiple market demographics. Sublimated socks are a great example of this. Offer the same sock style to a variety of customer types and use different, targeted imagery in your marketing/promotions to capture the interests of all walks of life. Sports players, gamers, food enthusiasts, business professionals. Every one of those customer demographics can be captured with the right promotional messaging!
If you have concerns about confusing your customer base with mixed marketing messages, it's not a bad idea to create two or three e-commerce websites that appeal to your different customers and their interests. This way, you create multiple brands with targeted customer messaging, which may help increase your customer reach. At the end of the day they still all filter down to your one-production shop. The added benefit to having a single high-performing item is it also affords you great buying power. When you purchase a single item in larger quantities, you're guaranteed to get better pricing from your distributor.
4. Ability to achieve profits and sell products in a variety of ways.
There are different sales roads you can go down with sublimation printing. Start up a retail or online store with your selection of different sublimatable items and give your customers the opportunity to pick which ones they'd like to have customized. Promote and sell your products on industry-specific platforms to bring in more customers searching for items like yours. Pardon the hackneyed phrase, but the world really is your oyster. There are no wrong answers when it comes to penetrating/creating/discovering market needs with dye-sublimation.
5. Great business venture for companies of all sizes, missions, and volumes.
Once you decide you are officially going to get into sublimation, the next question you should be asking yourself is how much do I plan on printing? The good news is all answers are acceptable! If you're a hobbyist creating small quantities and you plan to be printing a couple of times a week, then investing in a small-format desktop printer is an affordable sublimation solution for you. If you plan on traveling and taking your business on the road to different events for on-site customization, a small-format printer is also a great option for you. Don't forget your portable heat press! If you're going to get into sublimation printing and produce a high volume of items throughout the week or on a daily basis, you will really want to consider investing in a large-format printer. Don't let price tags scare you. With large-format printing, production will run faster, and you will enjoy a higher return on investment due to the money you'll save on the consumable items (ink/paper).
As we move further into the future and the personalization industry continues to grow, the customer demand for unique custom items will too. Start thinking about how your business plans to keep up. Quick turnaround and speedy shipping are becoming more and more expected. Thank you, Amazon!
Don't get left behind. If you want to ensure your personalization business sticks around, sublimation is your answer.