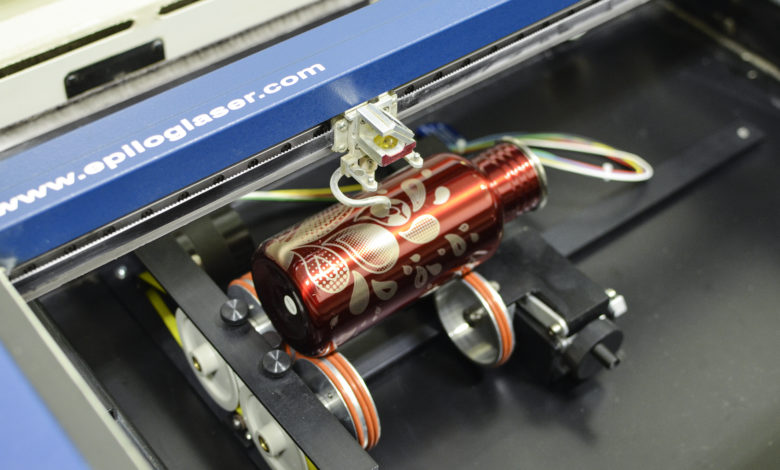 Shops that are new to laser engraving should determine what types of products they want to engrave before purchasing a laser. If they want to engrave on a variety of substrates, a CO2 laser is a good option. While it can engrave on plastics, wood, glass, and leather, it can't engrave on bare metal, though it can leave black marks on coated metals.
If your main mission is to engrave directly onto base metals, a fiber laser is your best choice. Fiber lasers can engrave on silicon, gemstones, plastics, polymers, ceramics, thin films, and stone.
Many companies want to get into engraving personalized items like insulated mugs, glasses, or leather items. Before attempting to personalize any of these products, Adam Voigt, Kern Laser Systems, recommends doing a test run with different wattages and speeds to find the right settings.
Mike Dean, Epilog Laser, agrees, saying that learning the power and speed settings is something easy to do that becomes intuitive after a while. The settings recommended by each laser manufacturer are a good starting point. From there, the shop can play around by changing the power and speed until they get the desired result.
Another point new users should consider is graphics. Laser engraving is "very straightforward and pretty simple. The learning curve is in creating designs," says Mandi Smallwood, AP Lazer. "The graphic design side is where people get hung up."
To help, most manufacturers offer training for their users. For example, every person that buys a laser machine from AP Lazer gets eight hours of training—two hours on the laser and learning about laser maintenance and six hours on CorelDRAW, iD Works, and Photograv, the software programs that come with its laser engraving machines.
Epilog Laser offers its customers a training suite that walks them through a couple of exercises to teach them how to operate the laser. "Learning the laser is 5% of the process. Anybody that knows CorelDRAW or Illustrator can be up and running in a matter of a few minutes," notes Dean. "Over 90% of our customers already have graphic experience because they are doing sublimation or something along those lines."
David Stevens, Trotec Laser, agrees that learning the graphics software is the hardest part. "If the user is already well-versed with a graphics program, the next step is the preparation of the designs specifically for laser processing," he says.
How different substrates affect laser engraving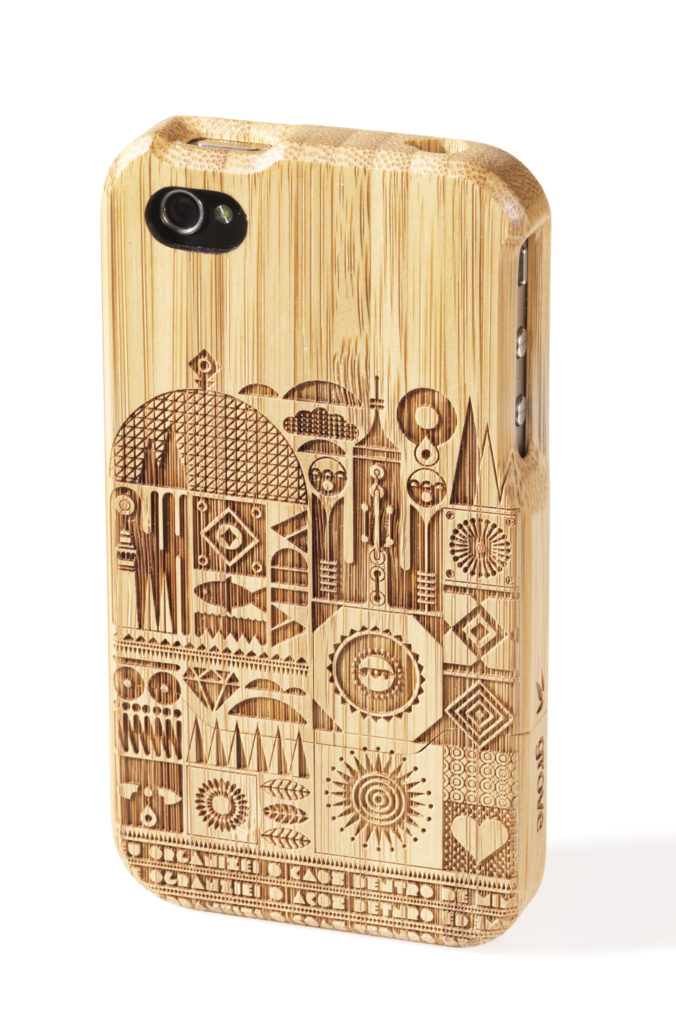 It is important to learn how a laser reacts to various materials, which can take time and some trial and error. "Some manufacturers offer additional online educational resources as well as in-person workshops that will support your ongoing laser knowledge. With these means, the user can learn quickly and easily from step-by-step tutorials, get their questions answered promptly, and become comfortable with the laser," Stevens states.
Some offer customers cheat sheets with the speed and power necessary to engrave on different substrates. "For instance, wood is typically medium speed and high power because the wood absorbs laser energy, so you have to slow the machine down, unless you have a 120 watt and then you can run full speed," Dean says. "For lasers that are 50-watt or 60-watt, you have to slow the laser down so that you get enough depth into the wood."
But if a laser engraver goes too slowly over wood, it can leave a charred mark, notes Voigt. It also depends on the type of wood being cut or engraved. Some woods are more porous than others and will leave grains behind when engraving. Hardwoods are always a good choice.
Engraving plastics is different. "Vaporizing the cap sheet on engraver's plastic can be done at high speed. Those are the two primary variables that control the laser: speed and power," Dean states.
For glass, the laser should be on medium speed and high power, but you might want to adjust the artwork to 70% or 80% fill instead of being 100% because when the laser hits the glass, it chips the engraving surface. If you reduce the fill, you aren't applying as much heat to the glass overall, and it doesn't chip as much.
If you want to use a CO2 laser on metal, you must first apply a metal-marking spray onto it. When the laser hits the coated surface, it creates a thermochemical reaction that bonds the spray to the metal, producing a permanent black mark, says Dean.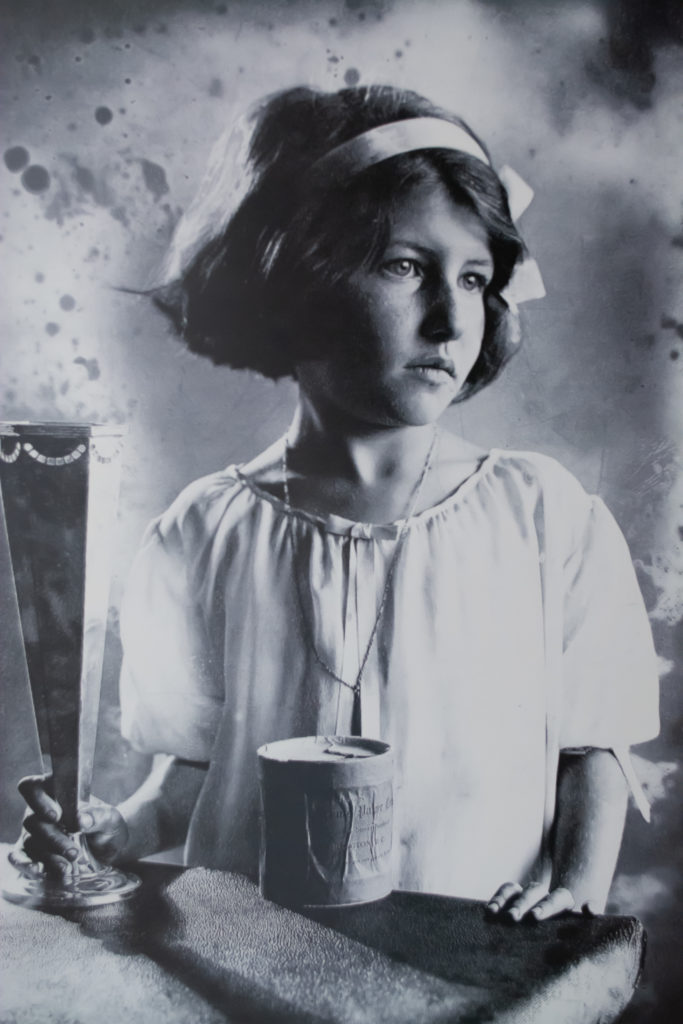 Other metals, like anodized aluminum, produce a nice white contrast when engraving without applying a metal-marking spray first, Dean adds. Powder-coated metals can also be lasered. The laser vaporizes the paint and exposes the shiny subsurface beneath it. Most colored stainless steel mugs are powder coated.
Leather is a great product for both cutting and engraving. Shops can laser engrave a logo onto leather for keychains or luggage tags and then cut them out. Set your laser to high speed/low power, and it will produce a nice, charred mark on the leather, which creates a high contrast.
Stone is yet another popular substrate for engraving. Granite and marble are used for headstones and monuments. Typically, the names of the deceased will be sandcarved onto the stone, and then a photo or saying will be laser engraved onto it. It is much easier to engrave a picture or design with a laser than to develop a stencil for sandcarving, argues Smallwood. A 50- to 100-watt laser can engrave on granite and marble.
Another big industry for engraving is bricks. Hospitals, schools, and even sports complexes sell engraved bricks to help raise funds for projects. In the past, those items were only sandcarved then painted. With a laser engraver, the intense heat turns the engraved area black, so the engraved area doesn't need to be painted or touched up down the road. "Bricks are a huge moneymaker in the business," notes Smallwood.
On the bigger side of things, Kern's lasers are used for many industrial purposes, like large point-of-purchase displays, shower and bathroom doors, lighting, and aerospace. Much of it is laser engraving UPC bar codes or parts numbers on ID tags, tools, and control panels.
It's clear each substrate has its own set of guidelines. "It is important to use the appropriate laser parameters for each material to achieve the best result," adds Stevens. "For example, engraving paper usually requires less power than engraving wood or engraver's plastic, and when engraving acrylic, you typically achieve the most uniform results when using lower power. It's also important to note that going too slow could result in a fire depending on the material, which is why using the appropriate settings is so important."
Learn more about improvements in laser engraving technology here.