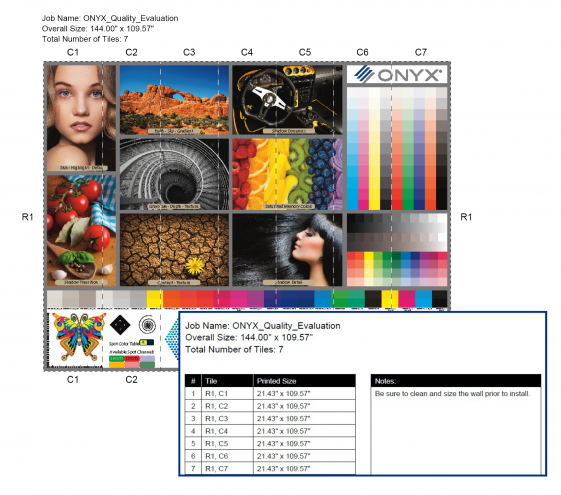 RIP software capabilities have grown tremendously in recent years for digital inkjet large-format printing. A trend we have seen in terms of technological advancements is the development of tools for automation and color management.
With the increasingly diverse print applications for this market, the types of technical developments in both these areas are equally diverse. As a software provider, in our experience, vendors are seeking ways to provide new and innovative tools for print service providers (PSPs) to improve automation and achieve high-quality, consistent color output within their print shop. A print shop's type and scale of automation or color management needs differ based on business size, location, and service offering. Still, in our experience, overall, we've seen the concept and practice of print production automation and the need for color management tools gain rapid traction and acceptance over the past several years. We expect to see more in the future.
Furthermore, an area we've seen grow and develop is the availability of new and diverse media types and substrates to meet the new array of print applications afforded to PSPs. As these new print applications and materials become available, RIP vendors are challenged with ensuring the development and provision of tools and controls in their RIP solution can accurately calculate the recipe needed for the best possible output. To achieve this, color management for color accuracy, color consistency, and matching standards are necessary tools for today's print shops and industry standards. Vendors who provide fully integrated color engines and color tools as part of their RIP and print workflow solutions are well-positioned to meet these needs.