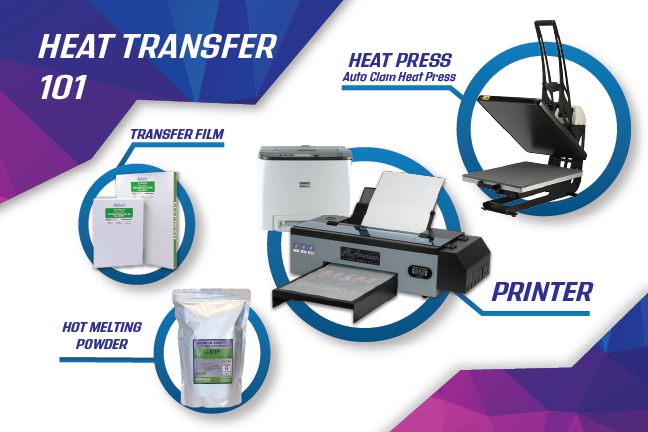 One of the easiest and most accessible ways to dive into the apparel industry is through heat transfer. There are many options to choose from when starting out — with possibilities for every budget and production volume. Let's look at what you need to get started.
What are the essentials?
Heat press
As the name implies, this printing method requires a heat source to apply the transfer to the garment. Heat presses are just that — a machine that presses heat, specifically at a set temperature, for a set amount of time, and at a set pressure. For the sake of consistency and efficiency, a heat press is certainly the way to go, and there are a plethora of options.
With sizes starting at small formats, such as 9" X 12″, I personally would not advise anything below a 15″ X 15″ (with 16″ X 20″ considered industry standard). A larger heat press will give you more options for the size of your transfers and can grow with you should you upgrade down the road.
Printer and heat transfer paper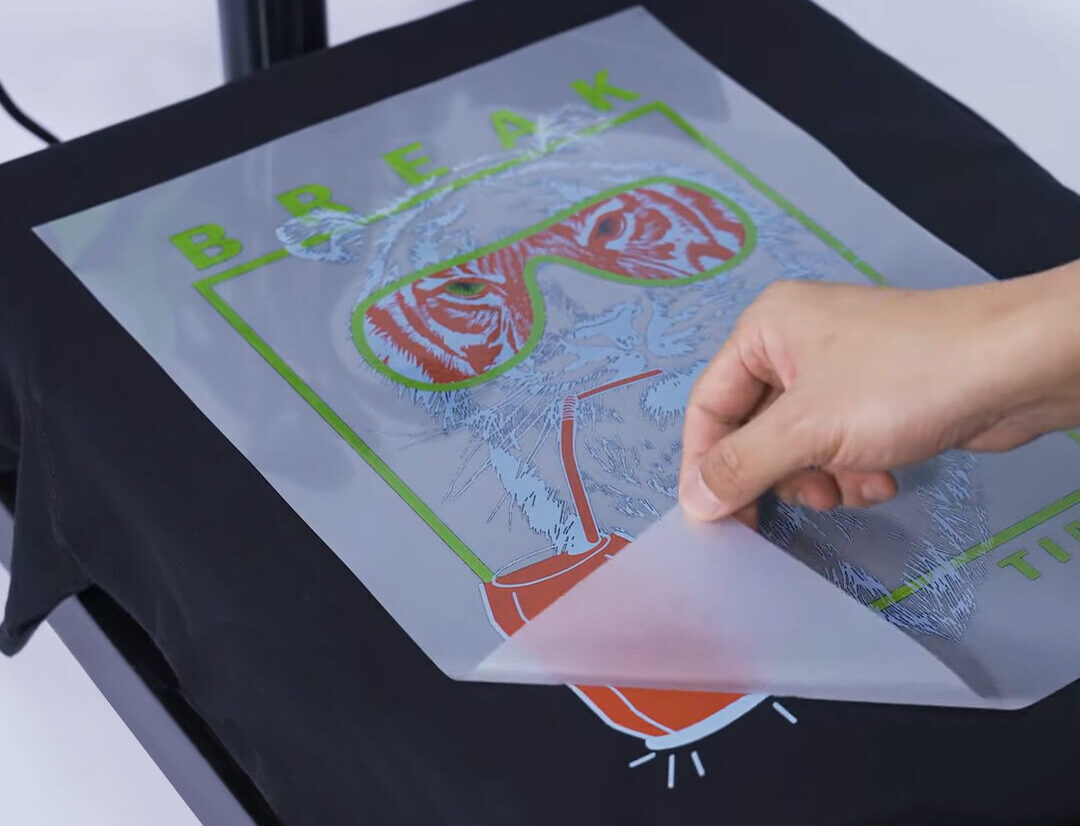 Next, you'll want to pair the right printer and paper for your transfers.
Regular copy paper can burn as it doesn't have the coating needed to transfer the ink between the paper and the apparel. There are transfer papers (or media) available for inkjet, laser, and film printers.
For common desktop printers, you could start with a budget-friendly transfer paper; however, just know that there is a correlation between the quality of your final product and the price of your transfer media/equipment.
For those looking to offer higher grade goods, direct-to-film printing is a great option. This method allows for low-cost media and a user-friendly process with a low learning curve. Images are printed onto coated film, applied with hot melting powder, and then dried under a heat source. Once dried, the transfers can be applied, stored, or even sold as a service to others — we see entire business models built on selling these types of transfers.
Key takeaways
There are many options that can work with your production volume and budget when starting a heat transfer business. I would advise that your initial focus should be on offering quality and consistency.
Make things easy on yourself by focusing on a select number of garments/media and dial those to a T. Once your aptitude for this is established, you can build from there. When making your selections, choose resources that come with warranty and support — especially when it comes to your printer and heat press.
Lastly, don't cut corners. As the old saying goes, "Buy it right or buy it twice."