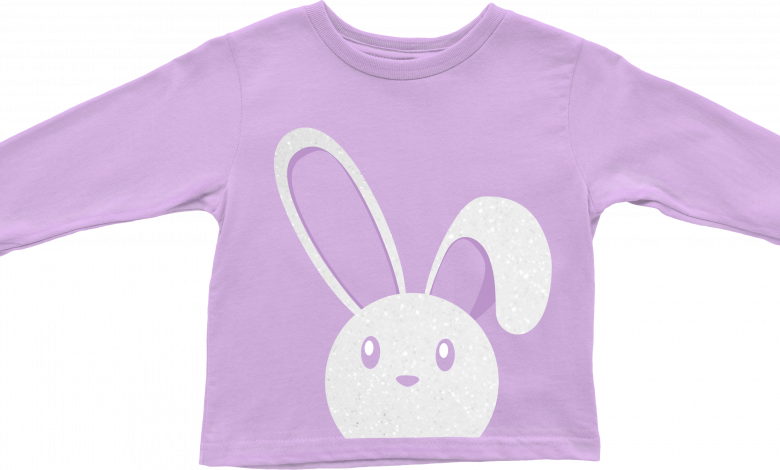 Spring brings flowers, rain, and the anticipation of warm weather (anticipation being the keyword). With the uncertainty of cold or warm weather on a day-by-day basis, spring is an ideal time to start bringing out summer clothes and pairing them with some winter essentials for those "just-in-case" days.
As spring develops, you'll notice that fashion trends tend to navigate away from darker shades (reds, blacks, etc.) and cruise into the more inviting, light pastel colors often associated with flowers, bunnies, and Easter candy. This is a small transition before colors are quickly replaced by the bright neon colors of summertime. Spring is the essential time to begin experimenting with design colors and colored garments to really see what heat transfer products can bring to life.
Pale purples and pinks, light blues, and soft yellows are a great way to go when spring begins to roll in. It's always good to remember that the color of your garment can really change the way your design looks and translates. Try practicing with heat transfer vinyl (HTV) in a way so that the color of your garment can help accentuate your designs. Using glitter as a statement piece and a darker shade of vinyl that correlates with your garment is the perfect way to create depth and shadows within a simple piece. By layering standard vinyl and glitter vinyl, you can start to bring an embossing effect to your designs to help make details really pop. Spring is a great time to carry out this design method. You can easily amp up a simple one-color bunny design with more personality that can instantly become your youngster's favorite shirt!
Design placement also really helps bring your spring designs to life. Placing your design slightly off-center and on the edge of the garment helps provide movement and apparel uniqueness with just a couple clicks of your mouse. Spring is the time to bring in some fun, colorful designs. Why not accent your artwork every way you can? Playing with positive and negative space can also bring a whole new vision to any design. People expect middle-chest placement designs, so by "cutting off" your design on your garment, you are exploring more possibilities of movement and imagination that will bring more uniqueness to your apparel.
If you want to shy away from the conventional bunnies and Easter designs this spring, floral and airy patterns are the perfect way to go. Using HTV, heat transfer paper, or sublimation, you can create watercolor-like flowers to bring artistic and colorful depth to your next project. Consider pairing these elements with a pretty script font.
All in all, spring is a great time to start adventuring outside of your comfort zone and explore all the design options at your fingertips. Consider ditching the dark colors/plaid patterns of winter and start using pastels and florals. Experimenting with unique design placement helps bring your design to life in ways you didn't initially think were possible. Now, start having fun!