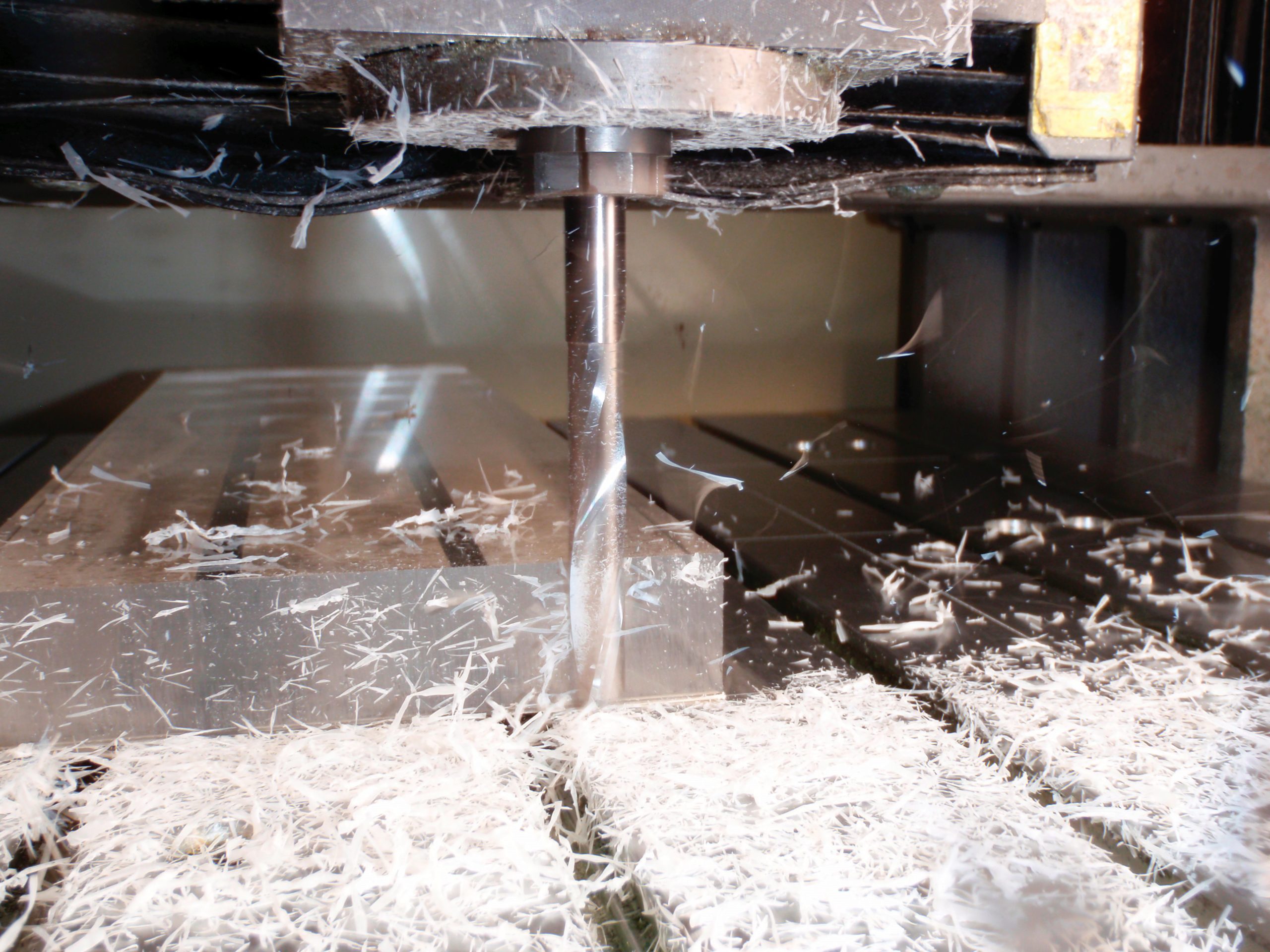 In looking at projects that are a bit outside the box, many CNC machines can produce specialty items. For example, Biesse's 5-axis machines can make intricate components for aerospace and automotive applications, says Cesare Magnani, Biesse. Many CNC machines come with a vision system that can detect reference points on a print so it knows exactly where to cut. These systems work with just about any design software. "When we talk about (the) quality of cut, quality of frame is important, tools are important, also the way the routing is executed is important," he adds.
For cutting plastic materials and even wood, it is important that the bits don't get so hot that the material melts or burns. Routers can also be used to score aluminum or plastic so that they can be bent with precision.
Cool CNC projects
A 5-axis machine makes it possible to cut out something that is truly three-dimensional. People have made 3D statues using their CNC routers, depending on the size. Larger statues can be carved in pieces and then assembled.
The pandemic opened up other possibilities for sign shops. Demand for personal protective equipment (PPE) was high last year with hospitals, schools, shops, and retailers looking for ways to manufacture face shields, sneeze guards, and plastic barriers to help keep students, front line workers, and customers safe, says Cody Smith of CAMaster. Many sign shops stepped in to fill that void, producing PPE from the substrates they had available in their inventory.
Routers also can be used to make custom wood signs, dimensional sign letters, carve HDU sign foam into the 3D marquis signs that are popular in shopping complexes, or brand products instead of laser engraving them.
"Here's the magic secret: it is all in the finishing. Most good-quality CNC routers will create a good product, high quality, and look good," says Smith. But it is really how a shop makes the end product look good that matters. That means having great additional skills, like painting and sandcarving. "That's what separates a good sign shop from an average sign shop. Anyone can print a decal and cut it out," he adds.
Chuck Donaldson, Antares Inc., notes that one of his company's customers uses their CNC to cut out wooden snowboard cores. Another shop is cutting acrylic for backlit signage.
Smith adds, "One of the most unusual items a customer made with one of CAMaster's CNC routers was a life-size chess set, which is on display in downtown Columbia, South Carolina. Each chess piece is six feet tall and two feet thick."
Shadow boxes are another unique item, perfect for active-duty military or retiring military members who want to put medals and brand insignia on display.
"CNC routers are also in big demand in the marine and mobile fabrication industry. Car audio shops use their routers to make custom subwoofer boxes, instrument panels, and speaker boxes. Custom boat shops use their CNC to make consoles, instrument panels, and custom foam flooring for boat decks that are soft and waterproof," explains Smith.
Customers today expect to be able to go to one shop to get all of their sign and digital graphic needs. Having a digital finishing system not only helps them build a revenue stream from cutting but also increases their revenue potential in the digital printing market.