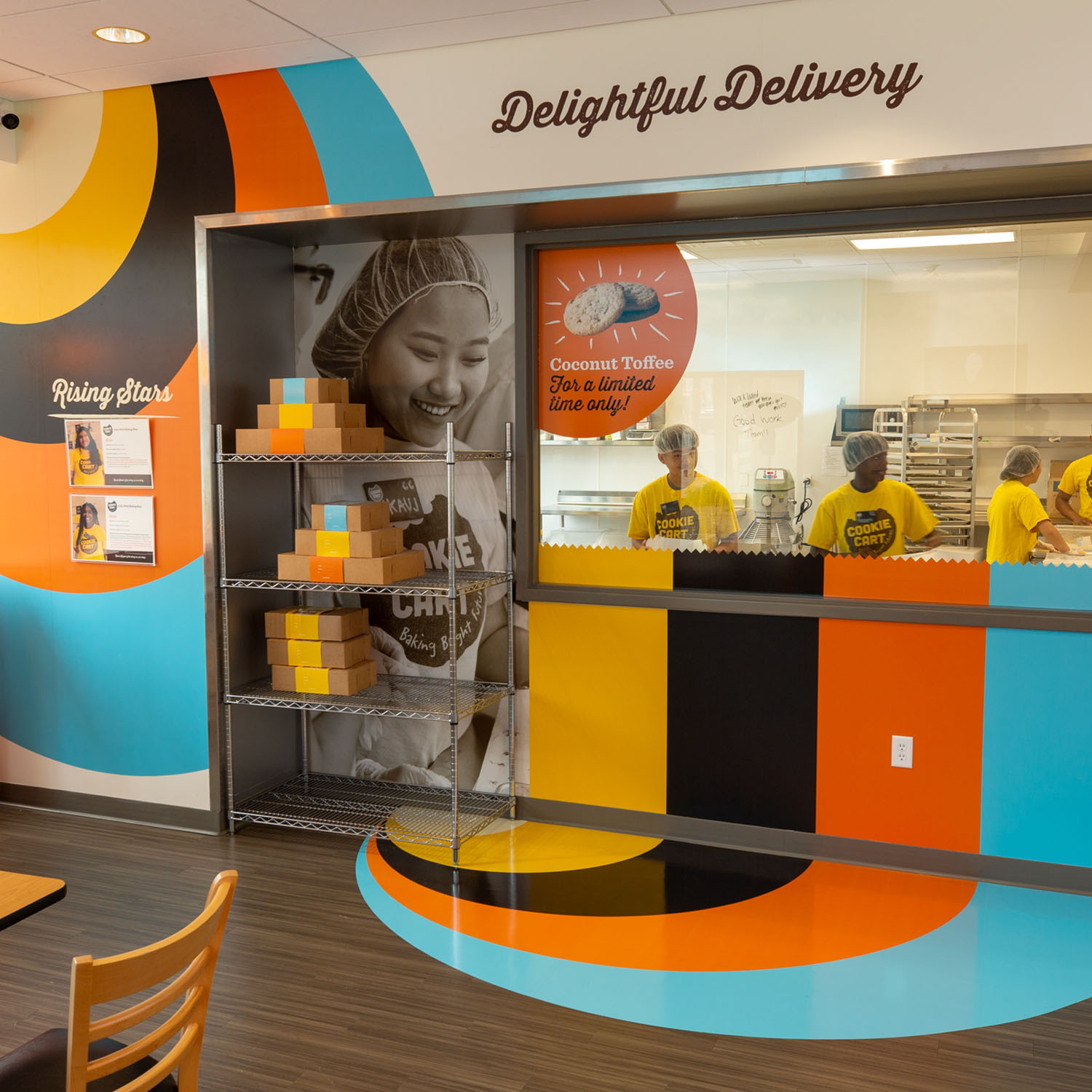 Before COVID-19, not many places were using floor graphics. Today, you can find them in almost every business. There are specialty films available for floors, but you need to ask some questions first:
Is the graphic going to be indoors or outside?
Will foot traffic or vehicle traffic come in contact with the graphic?
What kind of substrate will the graphic be applied to?
How long does the customer want the graphic to last?
Smooth, flat indoor substrates are usually the easiest to install. Typically, a calendered film 3- to 4-mil thick with removable or permanent adhesive is ideal for these types of applications. However, if a speedy installation is essential, you might prefer a specialty film that allows for easy removal of air bubbles, making the film simpler to apply.
Rough or textured indoor substrates can be a little more challenging to install. They usually require a cast vinyl to conform with the peaks and valleys of the texture. Sometimes a heat source is used to soften the film during installation and allows it to conform more easily. There are also specialty films and overlaminates for these different surfaces.
A specialty application growing in popularity is installing short-term graphics on low pile carpet for special events in hotels and conference centers. For these short-term applications, we recommend a permanent adhesive calendered film.