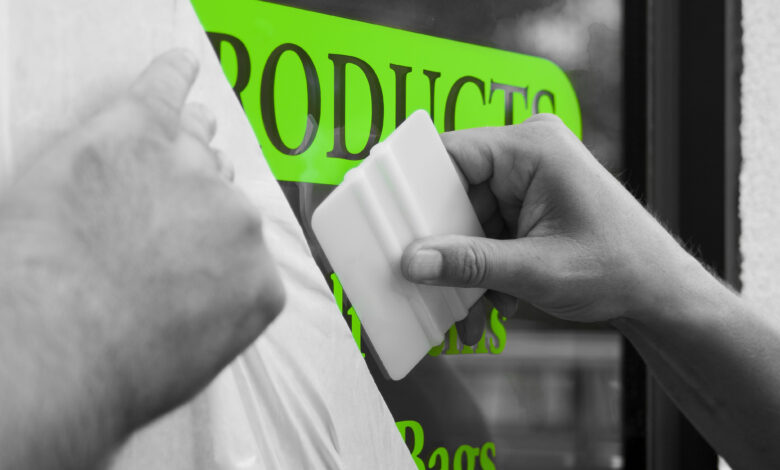 Technology has made everything more accessible and convenient. From ordering our weekly food online to reading books digitally, modern technology has an ever-increasing impact on our daily lives.
This extends to how we work and contributes to the rise in people having side gigs. While possibly not the most obvious candidate for side gigs, the sign industry provides quite a few opportunities. With greater accessibility of products, more competitive pricing options, and user-friendly technology, there hasn't been a better time to launch a sign business. Let's have a look at what would be needed.
What you need to start a sign business
First off, you'll need a PC. A good PC. This is because it needs to be able to run some pretty hefty software and edit large intricate vector files. While the price varies greatly, you can expect to pay somewhere in the region of $1,500 to $2,500 for this (thank you, chip shortage).
You'll also need some design software to edit files. CorelDRAW and SAi Flexi are popular options among sign makers. On top of the software, you need good-quality design content like stock graphics, illustrations, and photos.
Next up (if you're cost-sensitive) is a vinyl cutter. These allow you to create banners, graphics, vehicle lettering, and multiple sign types. The cost of these can vary wildly, so budget for anywhere between a few hundred dollars to a few thousand, depending on the sophistication and features you need.
If you're serious, you should expect to pay several thousand dollars and be careful to get a machine with sufficient width capacity.
The final ingredient is substrates/materials; in this case, you'd be looking at cuttable vinyl. As for the specific tools and techniques you'd need, YouTube has many videos on hand to help.
And that's it – you're good to go!
However, the challenge is only just starting. Drumming up business and getting your marketing sorted can be quite a headache. It might be a good idea to email/write to local businesses in the area, offering them affordable sign creation/design services in exchange for a review with a small fee.
After that, attempt to grow your business by using localized Google Ads, newspaper ads/editorials, social media, and, most importantly, word of mouth. So if you're looking for a side gig and hadn't considered sign making, hopefully, this is some food for thought.