If you look at the statements, trends, and predictions about the banner printing industry or printed signage industry becoming obsolete, these claims were majorly made during the time of 2020 and 2021.
The world was going through the COVID-19 turmoil, and the print signage industry was one of the many industries that had a major adverse impact of the government lockdowns and restrictive policies. There were also claims made that consumer behavior would change permanently and that the "new normal" would now be the new truth of the market.
But, as the dust settles after humanity's war with COVID-19, we have seen many industries returning to their old ways and trends, as it is always said that we humans are a creature of habits and routine. With this being said, let's first settle that the banner printing industry is not dead but just changing its old course and settling with the new changes being made due to digital signage.
For instance, even during the challenging times of COVID-19, the printed signage market was valued at a staggering USD 40.785 billion in the year 2021. Furthermore, the industry was also expected to grow at a steady pace of 0.18% CAGR during 2022-2027 and reach the estimated market of USD 41.393 billion by the year 2027. (Source)
So, what are these new ways the print signage or banner and large format printing industry is evolving? How will they still stay relevant in the long run, and how can they compete with the digital signage industry? Let's discuss all of these points further.
Firstly, let us first understand what types of banners or print signages are majorly used in the current market:
Types of banners being used in the current market
When we talk about the banner printing business or large format print signage solutions, they majorly consist of banners and backdrops, corporate graphics, exhibitions, and trade shows, backlit displays, pop displays, and billboards. All these products have their own different purposes and applications across the globe.
While the majority of these large print formats are used for advertising and marketing, many businesses also use print signage for customer communication purposes and to instantly communicate integral brand messages and values with the signpost.
Current market trends
Increasing use of print banners by small and medium businesses
Now since the majority of the world population was locked in their homes, the use of print signage was reduced as they were used for advertising and marketing purposes. But, as small and medium businesses recover from the economic hit they took during COVID-19, they have been increasingly adapting print banners and signage solutions.
The two major reasons that businesses across the world are still inclining towards print signage and not digital signage are affordability and durability.
Getting a print banner ready for your business is much easier and cheaper compared to any other form of local advertising. Also, once the banner is printed and mounted, it could sustain the harsh extremes of the environment for a long time and, thus, invite no additional maintenance costs. Thus, the demand for banners and backdrops among SMEs will increase gradually.
Increasing demand for print media for advertising by the retail industry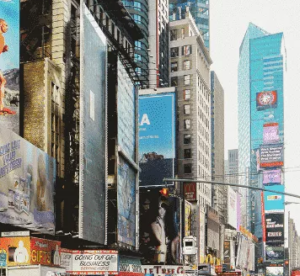 The retail industry is growing exponentially with the boost of e-commerce and the substantial market share of brick-and-mortar businesses. With the growing business also comes fierce competition and the need to stand out with advertising.
With the world population out in the market again, the demand for OOH (Out of Home) print signage solutions has also increased. This includes the need for billboards, banners, and backlit displays. Also, with the increasing travel and globalization, the Asia Pacific governments are taking initiatives to increase the visibility of businesses.
For instance, in April 2022, The Brihanmumbai Municipal Corporation (BMC), a local governing body of a metropolitan city in India, made it mandatory for local shops to use signage boards with regional languages. Apart from that, the Malaysian Advertisers Association declared that print signages are still majorly used for advertising, as 19% of the total spending on advertising was made on outdoor print marketing by local Malaysian businesses. (Source)
Innovative and sustainable soft-signage solutions adapted by the Asia Pacific Market
The dynamics of banner printing have changed over time. While initially, it was all about print quality and creativity, now the cost, sustainability, and turnaround time also play a major role in the decision-making of the brands.
Medium and large enterprises not only require quality print, but they also want the banners to be sustainable and customized to their brand guidelines to create a uniform marketing message across all digital and physical platforms.
Because of the increasing demand for personalized and sustainable banner prints, the demand for Online Banner Printing solutions that enables clients to design their own banners has increased. As far as sustainable banner print solutions are concerned, printers are adopting industrial soft signage printers that provide the benefits of digital printing and also help them to quickly print on recyclable polyester-based fabrics and environmentally friendly aqueous inks for sustainable printing.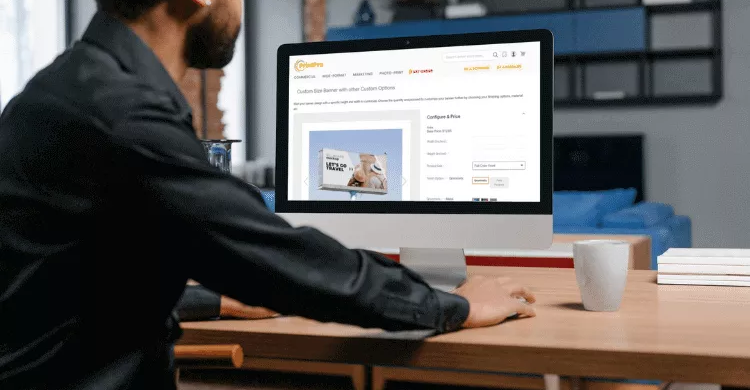 Increasing demand for brand-customized banner prints and online banner design capabilities
As discussed earlier, banners and outdoor print signage solutions are majorly used for information, advertising, and marketing. With the increasing penetration of digital marketing, the majority of brands are looking for uniform marketing across all platforms.
Thus, to ensure that they can create a uniform marketing message with omnichannel marketing, they have been looking for personalized banner prints that can replicate the same message and design that they use across all other mediums.
Also, to create a distinct image in the market and for fast brand recall, brands are using specific brand elements such as color, icons, clip art, and others to instantly become recognizable to their customers.
To deal with such specific requirements, banner printing businesses are relying on banner design software solutions. These solutions are commonly known as web-to-print software, and they can be integrated into your e-commerce platform.
They allow your users to create their own designs with advanced customization capabilities. Users can create their own banners with their own colors, elements, and preferences without any professional graphic designer's help.
These web-to-print solutions are also evolving as many of these banner design software solutions provide brand-centric functionalities such as managing the brand kit on the platform and abilities to upload their own artwork on the software to design the banners.
Apart from that, web-to-print software is also beneficial to printers as they additionally provide order and customer management modules for seamless business processes. The online banner design tool can also be used to automate workflows and thus ensure faster turnaround time.
Adapting to the changing dynamics
When a caterpillar stops growing on its own, it creates a silk cocoon around itself and transforms itself into a beautiful butterfly. Similarly, when a business is restricted by market adversities, it does not die, but it transforms itself and evolves into a better and optimized market.
To put it in a statement, banner printing is not dead, but its applications and dynamics are changing, and those who adapt to it can still create a profitable, long-term, and sustainable business around it.