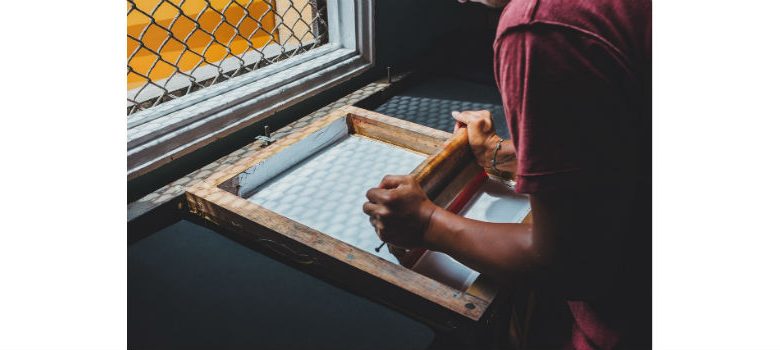 Knit fabrics are fairly easy to find and are available in a variety of colors. They are ideal for everyday workwear and more formal occasions.
Knitwear products are considered 50/50, so you will want to make sure that the ink you use is appropriate for 50/50 garments.
Before printing on knitted fabric, you also want to make sure the fabric can stand high heat. A test run through your dryer will do the trick. Also, pre-wash your fabric to prevent shrinkage and wash away any chemicals that have been left on the fabric from the manufacturer. If you don't remove the chemicals before printing, you run the risk of dealing with print defects like ghosting.
Web adhesive is a worthwhile investment if you are printing on knitted garments. Spray adhesives have a hard time holding onto knitted garments. Web adhesives are the perfect solution for holding onto the unevenness of knitwear.
Before starting any print job, always test print to ensure that you are getting the desired results for your customer. Being a 50/50 garment means that you run a higher risk of dye migration. Running a test print will catch any problems before they happen during your print run.