Christmas is quickly approaching, and orders should start slowing down with the exception of the last-minute orders. Last-minute orders are a great way to capture the last of the rush sales or make up for some lost income from this turbulent year. The downside? These orders can be some of the most stressful and time-sensitive ones of the year! The bright side? There are some "easy" quick turn options available to allow everyone to capture some of these sales without finishing off your sanity.
Starting to prepare for the holiday rush early is a great idea to ensure materials and products are available, but now that we are deep into the rush, you need to make sure the required materials are in stock and shipping won't take too long. Many carriers have had delays and even removed their service guarantees. If possible, use suppliers in your region; this can help expedite receiving your needed materials.
Early on, we predicted that the custom gift market and online sales would be huge this year. From what we've seen, this has been true. Being just days out from the holidays, focus on personal items that can be customized and made quickly, and you should be able to reap the benefits for your business.
Below are our top five recommendations for items to focus on now.
2020 ornaments
This year has been a rough one, and interestingly enough, it has opened the door to a whole new line of sales opportunities. It seems everyone has found their own way of expressing their feelings of 2020, and the custom ornaments have been a great way to increase sales and allow customers to do just that.
Generally, we like to create our files and remain unique, but that is time-consuming, and now is not the time to lose valuable days designing new items. Our suggestion is to purchase files that are ready to go so you can crank out the product and capture sales. You can find plenty of ornament files on Etsy.
Using a wood sheet gives a traditional feel to the ornament and is generally in stock with most suppliers.
Custom tags
Sticking with the custom market and items you can turn quickly, these tags are an excellent option to capture sales and make for a great multipurpose product. Use them on gifts, stockings, gift baskets, and even as ornaments. Again to save time and give credit to the original artist, you can find this file here.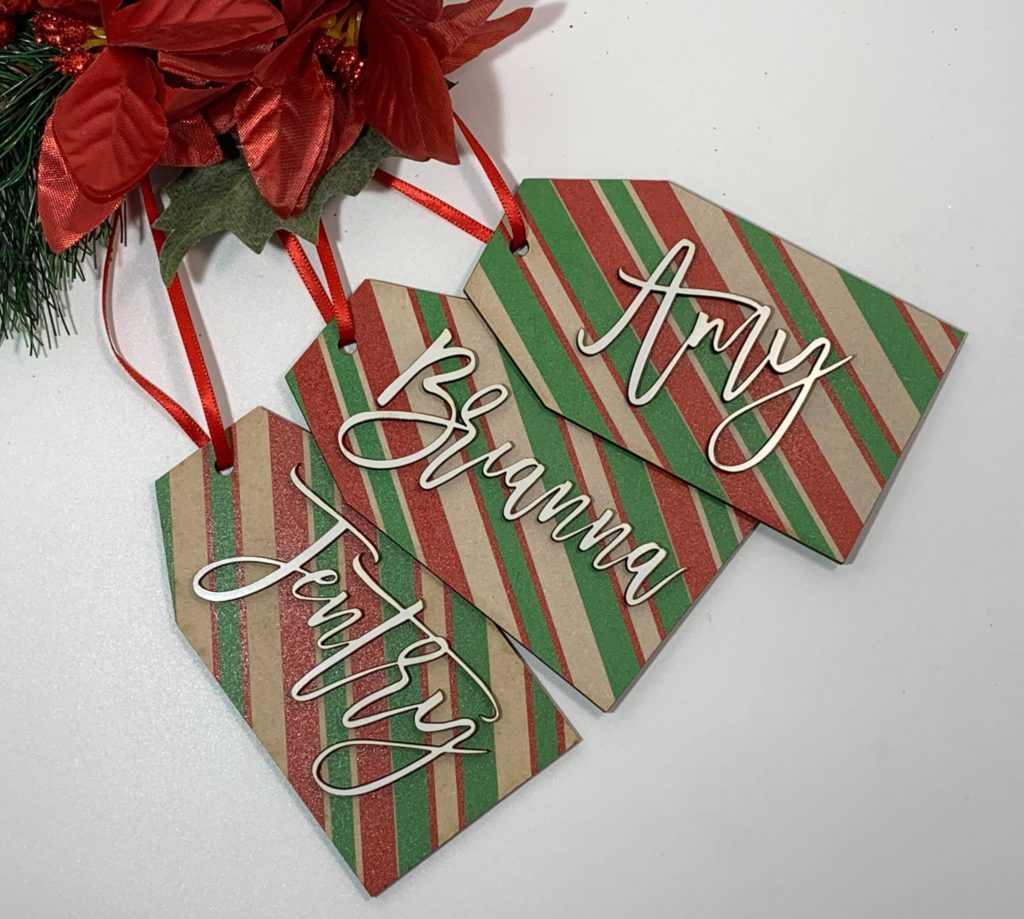 To make these tags stand out even more, the artist used printed sheet stock.
Custom tumblers
The tumbler market has been pretty strong all year, but right now, it is golden. A simple name or anti-2020 slogan, and you have a great seller. You can engrave these items in under 5 minutes, and they offer a high-profit margin.
If deciding to bring in cases of cups, we recommend sticking to safe colors that will sell well after the holidays to ensure you can turn the inventory later if needed. Black has always been a staple color for us.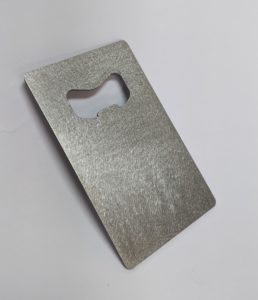 For quick shipping and great selection, we recommend JDS for tumblers.
Custom bottle openers
We like to include these because "gifts for him" can be tricky, and these fill the void nicely. There are options for anodized aluminum openers on Amazon and some other choices available through JDS.
If you're using the stainless steel versions and don't have a fiber laser, you need to use Cermark for marking.
Baby's 1st Christmas tree
This idea is a favorite because you can't start the work until after Christmas when everything has died down. We recommend advertising the service now and offering pre-sales for the ornaments, and then fulfilling the orders after the holidays.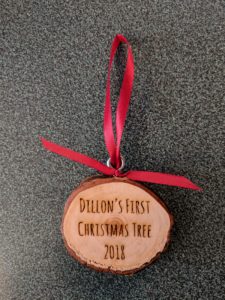 You'll need to have the customer cut a section of their tree off at the bottom and give you the round piece. After some sanding to smoothen it out and some sealing of the wood, you're ready to engrave the child's name and year onto the round.
Add a small eye hook found at Home Depot (pre-drill the hole to prevent cracking), and you've just created a family heirloom that brings back fond memories every year they hang the ornament.
The best part: No materials need to be shipped right now, and you're banking sales for after the rush has stopped.
We hope these ideas help you capture additional sales that fit nicely into the last bit of the holiday rush. If ordering supplies online, remember to ensure they'll arrive fast enough to allow you to complete the needed work. Good luck, everyone!