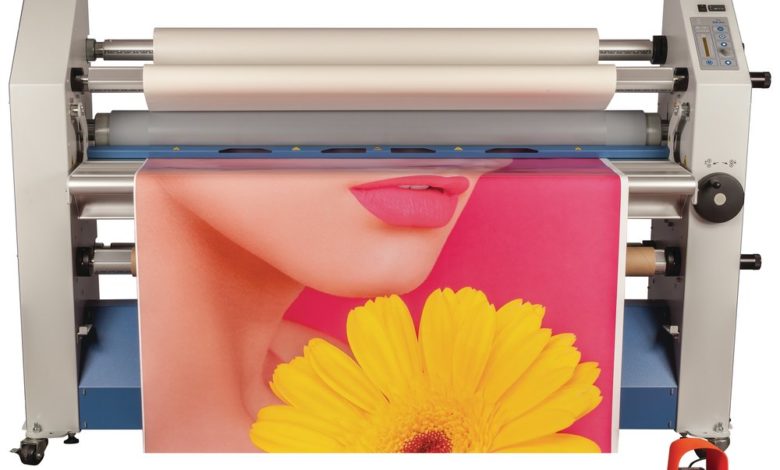 If a shop doesn't already own a film laminator, there are a few reasons why they should consider adding this equipment to its lineup.
Finishing is a great way to add margins to graphics and offer new products that might be difficult to produce otherwise. For example, a printed graphic with lamination or mounting increases the longevity for the customer and allows for the print service provider (PSP) to make a larger sale. Furthermore, a laminator allows a PSP to easily create products like window and floor graphics that they may not be able to produce without a laminator.  Lamination also makes it easy to clean documents that are in shared spaces to ensure proper disinfecting.
So, what are some key things a newcomer to a film laminator purchase should look for?
Those in the market for a laminator should consider:
The applications they'll use it for now and in the future
How experienced the operator(s) are
How much they expect to use the laminator
Applications will dictate functionality, width, and whether you need a thermal or cold laminator.  If the provider plans to encapsulate, they will want to consider a thermal laminator. Thermal laminators are often more expensive, but the film typically costs less. Cold laminators are less expensive, but supplies may cost more.
Also, features such a width of the nip to mount to substrates and roll to roll functionality for vehicle graphics are not on every laminator but are essential to consider based on which applications you plan to create.
Inexperienced operators should also ensure the laminator has user-friendly features like auto grip film shafts for easy webbing and a swing-up feed table for hassle-free setup.