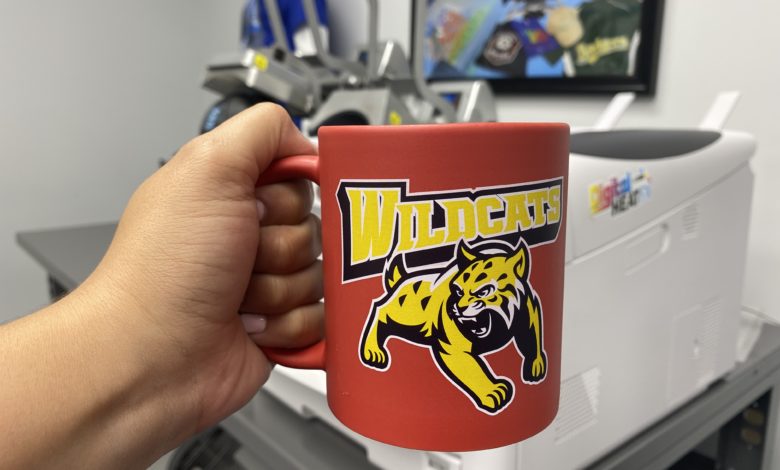 Everyone can sublimate a coffee mug. But they're still so incredibly profitable it's worth it to find a way to really stand out and grab this business. Consider trying something other than sublimation technology and choosing something that will let you decorate any mug—no matter the color. A white toner printer and transfer paper for hard surfaces is the combo you need for printing on any color mugs.
White toner printing involves using LED printers to print full-color transfers on a specially coated transfer paper. This technology is just a new adaptation for technology that's been around for decades. White toner printers are like the copy machine printers you used decades ago. Have you ever had to take a toner cartridge and shake it up to get a few more prints? That is very close to what this technology is like. The toner itself is a plastic-based material, so it transfers to almost anything, including printing on mugs. In addition to this, there is white toner, giving the printer the ability to print white.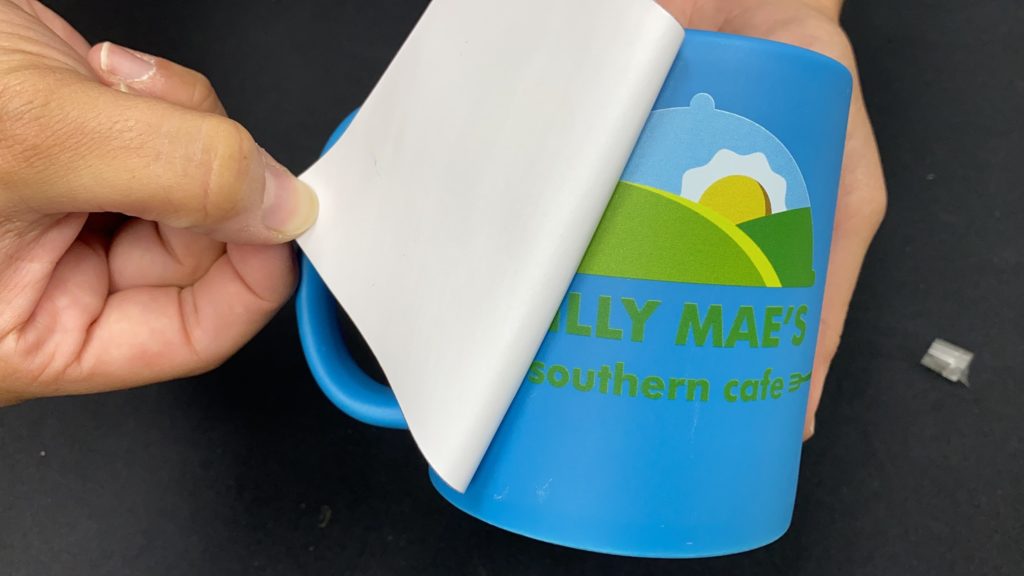 Benefits of white toner printing on mugs:
You don't need specially coated mugs
You can print on any color mug
You can print white on a colored mug (much more rare and worth more money)
No liquid inks
The technology to print on mugs has come a long way and is relatively easy to learn. That is one amazing thing about learning how to print on mugs: Once you have the skills and equipment, it's a great business opportunity for anyone.