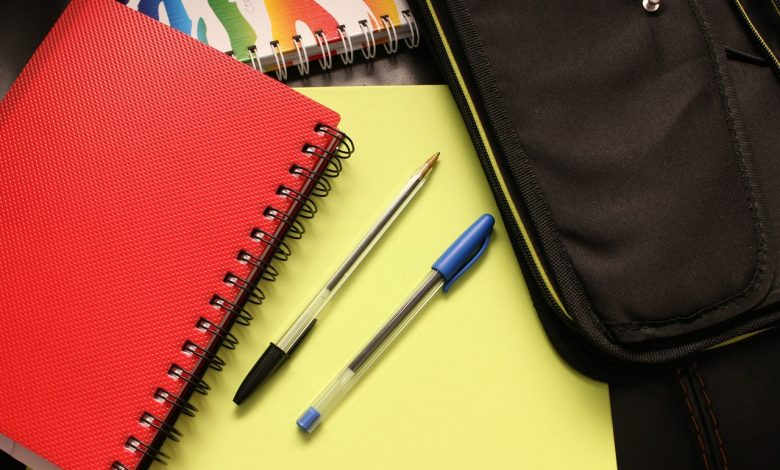 Taking full advantage of the back-to-school market means presenting customers products they are asking for, as well as additional items they may not be thinking of at the moment. By putting together marketing materials with ideas and new products, you can increase the sale and your clients' satisfaction.
Exploring emblems
One product category you may not have considered is school logos or crests in the form of a heat-applied or sewn-on emblem.
These would not be intended to replace a screen printed or embroidered school T-shirt or polo but be another way for students to show school pride. A patch can be worn on a baseball cap, a backpack, a lunch cooler, or easily heat sealed to a jacket without the time and cost of a direct decorating method.
Another great use of a patch is for recognition or an award. If a school has a program or a challenge, students who complete the criteria, receive a commemorative emblem that allows them to show off their accomplishments. Just like runners who finish a marathon like to receive a medal, a patch is a visible reminder that proclaims an achievement.
A challenge might be to walk or run a marathon distance within a specified amount of time or read a certain number of books or something similar. The patch serves as a reward for students that motivates them to complete the event. When proudly worn, they receive congratulations and positive feedback.
Some schools require uniforms, and an embroidered crest emblem is the ideal decoration for a blazer or coat. At the high school level, there are varsity and letterman jackets where students like to add a variety of patches to communicate their status and interests. Be sure to survey your high school customers to see if they might be interested in a school mascot, team number, or specialty patch showing their affiliation with the band, choir, drama club, or similar organization.
One of the best opportunities for selling more patches to schools is for sports teams. Football, track, basketball, volleyball, soccer, baseball, softball, etc. all use emblems for decorating team uniforms, sports gear, commemorative games and anniversaries, and championships.
Patches offer the advantage of quick turnaround time. When an emblem is deliverable in one to three days, which is the case with some suppliers, it only needs to be sewn or heat-sealed on, eliminating the time and effort to use direct embellishment methods. It offers a three-dimensional look different from a traditional heat transfer. In situations where the school forgets to order, it allows you to present this quick-turn option that might save the day.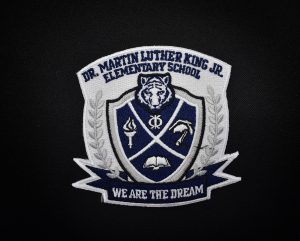 The most traditional type of patch ordered by schools is embroidered, but do not discount three-dimensional polymer emblems. This type is available in heat seal and self-adhesive versions and has a dynamic, raised look compared to other patches. It comes in different variations, such as domed, textured, flat, beveled, and holographic, further distinguishing it from traditional products. It also has no limits on colors.
While more expensive than an embroidered patch, for a school that has the budget and is looking for something that will stand out, it's a viable option. When creating a fundraising garment or other product where a more edgy, fashion look is the goal, it could generate more sales.
Moreover, polymer emblems do not have to be limited to apparel. The pressure-sensitive version is great for coolers, portfolios, megaphones, tumblers, tech cell phone accessories, slide-style sandals, and lunch boxes. They apply to any clean, flat, dry surface.
Do you have schools that require students to mark their uniforms and other belongings? Consider offering this service with thermal label ID tape. Student names are typed into the computer and sent to the printer. Once printed out, they can be heat sealed inside the neck or other locations. The labels come in a variety of standard sizes and are suitable for commercial laundering.
The possibility of face masks, buttons, and pens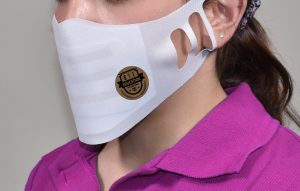 Looking ahead to the next school year, face masks are likely to still be in demand for students in some regions. Offering masks decorated with school mascots or messages can be a great add-on sale to your normal order. While no one knows when schools will completely ditch face masks, it's a good product to still consider. Even if schools require students to supply their masks, offering them with the school logo or mascot is sure to be a good seller.
Buttons are another excellent product for communicating school spirit, student government elections, and homecoming, as well as slogans, messages, and mottos. They're also a great way to personalize a face mask.
One of the newer products available for this year's school season is antimicrobial pens, designed to prevent the spread of germs and reduce the risk of infection. According to researchers, they can kill 99.95% of harmful viruses and bacteria. They contain an anti-bacterial additive embedded in the plastic housing.
The best news about many of these products is the short wait time. Although there is a big rush closer to the start of school, in some cases, these products ship the next day, and it's always a great idea to get a head start on things.
For more complicated requests like embroidered emblems, to do it properly, your artwork should be submitted about a month in advance. The design will have to be digitized, and there is a sampling and approval process that requires some time for back and forth. However, once a design is approved, your order could be filled as quickly as that same day.
Don't leave it up to stressed and busy school leaders or organizers to come up with all the ways they can be promoting school spirit, unifying students, recognizing their accomplishments, and motivating them with products you offer.
Ask questions to teachers, organizers, and students to find out what types of personalization products they most value. Find out what kind of sports, events, fundraisers, and other activities are happening that you can help them to promote. Then put together ideas to present to get the orders flowing.