When it comes to having the best of both worlds, convenience is essential for print services providers (PSPs) looking to maximize their efficiency and outlast the competition.
With an increased demand for personalization and made-to-order applications, offering that extra special component in a variety of areas like wallcoverings, labels, packaging, posters, vehicle graphics, etc. can make your business stand out. It can also be the key to commanding premium prices and staying ahead of the curve to promote brand awareness in venues like retail settings or interior décor. Taking these applications to the next level involves high-margin opportunities that can differentiate a business.
You can't have it both ways
In the past, a professional-looking matte finish or the shiny coat of a glossy differential characteristic, such as the highlight of red lipstick in a cosmetic ad or a striking image of a product on a corrugated carton, provided PSPs with a vehicle for customization and flair. However, producing both finishes on the same print proved to be a long and tedious process. Until just recently, the only way to accomplish this was by printing an image in its entirety and then selectively adding a clear matte or gloss varnish during a subsequent process.
Whether the varnish was applied digitally by a drop-on-demand printhead or via a lithographic or serigraphic press, it was historically a serial print process that often-placed excessive strain on numerous resources, including physical materials, the print environment, labor, and operational expenses.
The well-worn adage of "you can't have it both ways" almost certainly applied in each instance.
This roadblock left PSPs searching for a way to employ spot gloss or matte without the extra step of implementing a varnish to not only help increase efficiency but to cut down on additional costs. While some digital printing systems implement delayed curing/drying to permit inks to flatten before curing for enhanced gloss, they only do so over the entire print area. Thus, in short-run work where digital is the most practical production method, PSPs cannot produce defined areas with matte or gloss.
Best of both worlds
So, what if print professionals had the capacity to combine gloss or matte elements simultaneously in a single print with a simple click? After all, introducing an additional process into the fold can be the impetus to consistently producing dynamic applications. A simplified approach not only has the chance to enable unexplored revenue opportunities but can also provide the creative potential today's PSPs need to succeed.
Thanks to advancements in printing technology, it is now possible to print both spot gloss and matte on the same print in a single pass, without the need for varnish and additional consumables or hardware. Certain printers are now able to utilize multiple ink types in combination with UV LED curing lights to give any application a matte, gloss, or mixed matte and gloss finish in a simple, one-step, fully automated process.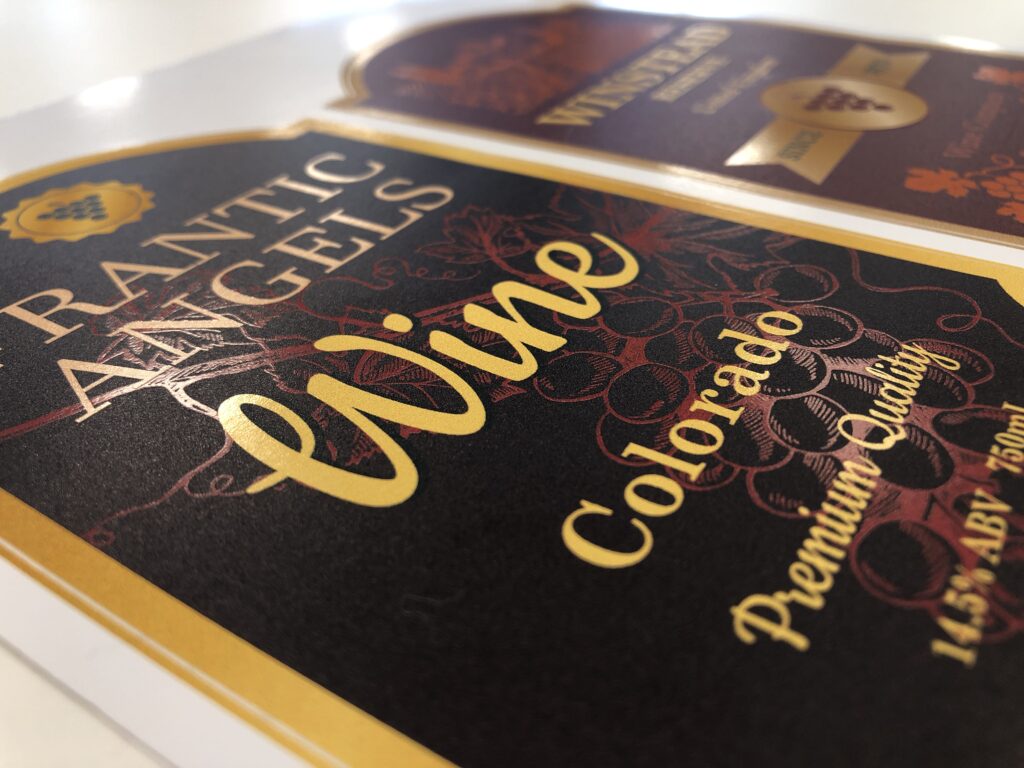 So, what does this truly mean for today's PSPs?
Producing differential matte/gloss finishes on projects such as luxurious wallpaper or professional-grade photos can be printed unattended without additional running costs. This allows for true functionality that would otherwise prove to be more expensive to facilitate and produce, more complicated to operate, and more intensive to maintain.
To capture the full capabilities of Canon Solutions America's Colorado printers and the FLXfinish+ technology, visit lfpp.csa.canon.com/FLXfinishplus