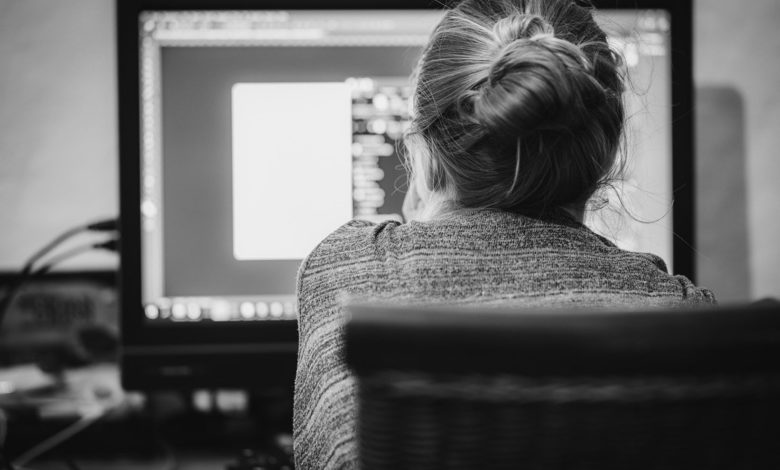 Make no mistake; graphic design represents a genuine growth industry in 2020, with the U.S. market alone worth an estimated $15 billion.
While digital marketing trends are primarily driving growth in the global marketplace, it's also fair to say that innovation within this space has also helped to breathe life into traditional print media and materials like flyers, billboards, and company brochures.
This article takes a look at some of the seminal graphic design trends that will take hold in 2021 while examining how they're likely to impact businesses going forward.
The rise of authenticity and custom fonts
While marketers may have historically overlooked it, authenticity remains one of the top qualities that initially attract customers to brands.
This discussion dates back to as long ago as 2013, when a study carried out by the Boston Consulting Group listed this as one of the top factors impacting the minds of customers.
This is undoubtedly beginning to impact marketing and graphic design trends in the commercial world, with even stock images becoming increasingly authentic while capturing the feel of natural and semi-professional photographs.
The increased demand for authenticity encourages brands to eschew common and generic typefaces for customized alternatives, with Apple, Google, and Airbnb having initiated this trend back in 2019.
While this requires a significant investment by brands, it undoubtedly affords them a visual and competitive edge over their rivals. At the same time, it also creates a sense of authenticity and an exact point of separation.
With this in mind, the adoption of custom fonts and typefaces will become a key trend over the next 12 months, while it's likely to remain influential for a longer period.
The growing influence of Photoshop and Pixlr
The marketing world is currently dominated by integrated campaigns, which combine the very best of on and offline advertising channels to help assist a higher rate of conversions and tailor immersive customer journeys.
This has come despite the ongoing obsession with digital media, with the cumulative ad spend set to peak at a staggering $375 billion by the end of 2021.
On a similar note, graphic design continues to rely on tried-and-trusted tools such as Photoshop and Pixlr, particularly as traditional marketing channels are once again being explored with more regularity.
Photoshop remains especially crucial in the modern age, with even basic features such as channel mixing and perspective correction tailor-made for creating impactful images for large-scale signboards and advertisements.
So, aside from being considered one of the top graphic design tools, Photoshop, and similar platforms have played a key role in helping print media to remain relevant in the modern marketing realm.
Embracing eclectic designs and illustrations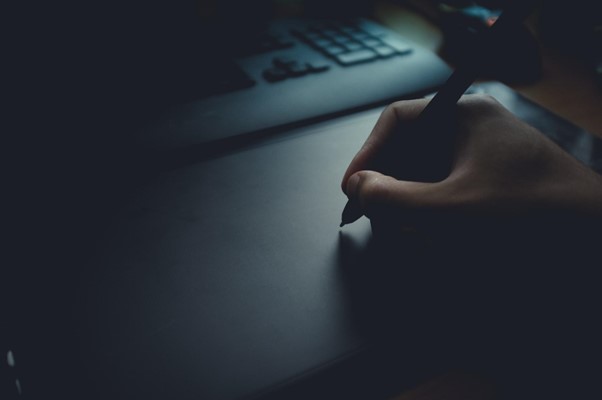 We've already spoken about the growing demand for brand authenticity, while the same principle can also be applied to the modern customer's desire for transparency.
The current breed of customers (particularly millennials) is particularly wary and increasingly cynical in the digital age, creating a scenario where they're well-versed in the common tricks deployed by brands when advertising products.
Brands are looking to embrace individualistic and eclectic designs that draw inspiration from a diverse range of resources as they try to overcome changing buyer behaviors.
One prime example of this is the rise of freestyle and hand-drawn illustrations, which are often combined with organic textures and striking brushstrokes to create a truly unique visual effect.
Such an approach also inspires raw and seemingly humble artwork free from corporate restraint and can engage customers on a new and relatively untapped level.
This trend is also impacting both on and offline graphic design projects.
A return to minimalism
The rise of integrated marketing campaigns has also ushered in a return to minimalist design principles while forcing designers to rethink how best to create this type of effect.
Traditionally, of course, minimalism was all about generating a combination of black text and contrasting white backgrounds, but this ultimately led to the creation of dull and generic designs.
As minimalism has been reimagined in the modern age, we've seen the gradual introduction of blended designs and more diverse color palettes, with neutral and muted tones breathing life into designs.
The modern definition of minimalist design has also been expanded beyond the limits of mere color combinations, with the rise of intricate and creative designs dominating several of Nike's most recent campaigns.
Simultaneously, such brands have largely avoided extra flair and unnecessary design elements, creating more sparse but eye-catching solutions that can work across an array of alternative channels.